Ann Matheis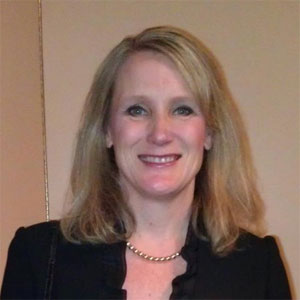 Ann Matheis
Marketing Leader, Multi-Family,
Allegion plc
Ann Matheis is Marketing Leader, Multi-Family at Allegion US. Matheis has over 15 years of marketing experience in strategic, channel, and brand marketing with the strongest brands in the building products industry: Schlage, Armstrong and Bruce Hardwood. In addition to a strong consumer marketing background, she spent 9 years in distributor and national account sales with customers like The Home Depot, Lowes, and other channel partners. Prior to joining Allegion, Matheis worked at Ingersoll Rand and Armstrong World Industries. Matheis holds a Bachelor of Science (BS), Marketing degree from Indiana University Bloomington.
News mentions
Schlage®, a brand of Allegion that creates technologically advanced lock products to help multi- and single-family owners secure properties, has released nationwide survey results indicating three in four Americans have doubted whether they locked their door. These findings underscore a potential differentiator for mixed-use properties that offer new security technologies to bring peace of mind to residents and homeowners. Advanced Locking Devices Released in tandem with Wakefield Research, the survey of an estimated 1,000 U.S. adults 18 and older showed 75 percent of Americans have felt uncertain about whether or not they locked their doors. This jumps to nearly 83 percent among millennials and 81 percent among parents. Additionally, 43 percent of consumers have experienced or know someone who has experienced a break-in when they were not home. "As technology evolves, locking devices will continue to advance and offer additional capabilities," said Ann Matheis, marketing director at Allegion. "Property managers and residents in multi-family facilities can feel confident knowing that Schlage's products, such as Schlage Control™ Locks and Schlage® LE Wireless Mortise Locks, are leading the industry and paving the way to a greater sense of convenience and security. For example, Schlage Control™ Locks' no-cylinder design adds an additional layer of security to help prevent home break-ins." Survey Results Break-Ins: More than two in five Americans have personally experienced or know someone who has experienced a home break-in while away. Key Management: 56 percent of Americans have lost or misplaced the key to their home. Millennials and parents are more likely to do this, as 69 percent of millennials and 66 percent of parents have misplaced or lost the key to their home. Uncertainties: 75 percent of Americans have felt uncertain about whether they locked their doors when they have left home. Specifically, 83 percent of millennials and 81 percent of parents have experienced this. Schlage Sense™ Smart Deadbolt With these insights in mind, the Schlage Sense™ Smart Deadbolt is an ideal option for homeowners and renters alike in single-family residences, as its integration with iOS devices enables control of the door lock from any place at any time, while also checking the lock's status. Not to mention, it's easy to set up and use thanks to the dedicated, easy-to-use app for iOS devices. With no connection to an existing home automation system or monthly subscription charge, the free app allows you to create up to 30 unique access codes, schedule access codes for guests to use, view past activity, and has the highest industry rating for residential security and durability, and includes Schlage's patented and patent pending technologies. "Smart home technologies like the Schlage Sense™ can help put renters and homeowners minds at ease, knowing that no matter where they are they can check on the security of their single-family home through a simple app," said Matheis.
Allegion will showcase Schlage wireless locks with ENGAGE technology and Schlage Control smart locks Allegion, a leading global provider of security products and solutions, will attend and showcase real-time connectivity solutions, smart locks, interior access control and more at the International Security Conference (ISC) West, April 6-8 in Las Vegas. Allegion At ISC West The conference is the largest physical security event in the U.S., covering topics including access control, alarms and monitoring, biometrics, IP security and networked security products. Allegion will be located at booth 20015 inside the Sands Expo Center, highlighting the newest product innovations from its industry-leading brands Schlage®, LCN® and Von Duprin®. In addition, Allegion will showcase ENGAGE™ Technology, which signals a new era in connectivity, combining the latest innovation in security with the value that every business needs. Attendees will learn about solutions that offer a variety of benefits including easy installation, seamless integration with alliance partners and scalable lock management options. Products To Be Featured Include: Schlage NDE series wireless locks with ENGAGE technology Schlage Control™ smart interconnected locks and deadbolts Schlage NDE Series And ENGAGE Gateway Schlage NDE Series wireless locks offer a new level of intelligence and efficiency to interior doors at an extremely affordable price. The NDE Series combines the card reader, request-to-exit sensor, door position sensor and lock-into-one device, which simplifies installation at the door. To ensure minimal downtime, the NDE series can be installed in minutes with just a Phillips screwdriver – no need to drill holes or run wires to each opening. With the ability to connect up to 10 NDE series locks and control deadbolts within a range of up to 100 feet, the ENGAGE Gateway is designed to be used with all devices that feature ENGAGE technology. By utilizing alliance member's systems, this solution offers real-time networked connectivity and audited access trails throughout the facility. The Gateway has a versatile design to fit nearly anywhere and integrates seamlessly to leverage existing IP-based or RS-485 infrastructure for maximum flexibility. Built-in Bluetooth® enables NDE series wireless locks to connect directly to smart phones and tablets, eliminating the need for costly proprietary programming tools during initial setup and configuration management. "These recent innovations inAllegion's suite of securityproducts represent the nextgeneration of electronic accessfor multi-family facilities" "By delivering affordable hardware and simplifying installation and set-up, we're meeting customer demand for a cost-effective solution with the flexibility to enable more access points on their existing system," said Ben Hopkins, Product Marketing Manager at Allegion. "In the six months since the Gateway launch, we've formed strategic alliances with nearly 50 software system members. I'm excited to offer a solution through our alliances that will enable customers to extend access control deeper into the building." Schlage Control Smart Deadbolts & Interconnected Locks Schlage Control™ smart deadbolts and smart interconnected locks are designed to eliminate the hassle of traditional keys for multi-family facilities by utilizing smart card and mobile credential technology. Schlage Control smart locks allow integration with third-party electronic access software applications, which delivers the ability to manage both residential and common area doors on the same system. "These recent innovations in Allegion's suite of security products represent the next generation of electronic access for multi-family facilities," said Ann Matheis, Marketing Leader, Multi-Family at Allegion. "We are dedicated to helping our customers navigate the toughest security challenges, and these solutions streamline property management operations, installation and programming." Allegion At ISC West 2016 For more information on the latest with Allegion, stop by booth 20015 at ISC West.
Experts sections