Angela White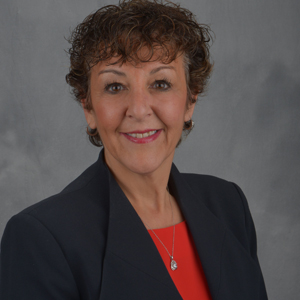 Angela White
President-Elect, Electronic Security Association and General Manager,
Central 1 Security
Angela White is General Manager at Central 1 Security, and President-elect of the Electronic Security Association. She will take office on July 1 2016.
News mentions
To say that the security industry draws people in and demonstrates its value in terms of relationship building with the caliber of people who comprise the industry is an understatement, as Bart Williams, President of Security Solutions and Communications, Inc. (Security Solutions) found out. Founder of Security Solutions Williams chose to become an engineer as his profession, but he began dabbling in the security industry part time, soon to discover it would lead him on the path to becoming State Senator in the US State of Mississippi. "I started Security Solutions in 1993. I was an engineer at the time and just started [it as a] part time business," explains Bart Williams, adding "And, for five years, it was part time, but in 1998, I made the jump to do it full time." Value of ESA membership Bart Williams describes the value of ESA membership in one word, 'networking' Since then, for the last 22 years, Williams has grown his company, currently employing approximately 22 people, and successfully serving the folks of Northern Mississippi. As a member of Electronic Security Association (ESA), he describes the value of ESA membership in one word, 'networking'. "I mean, there are 20 things, but in a word, if I had to pick one thing, its networking. I've gotten to meet professionals from all across this country. We interact; we share horror stories; we help each other. ESA is a melting pot of that," said Bart Williams. In fact, it was the power of networking or as he puts it, "looking people in the eye" that Williams believes empowered him to come out on top of the Mississippi State Senator election. Entry into MAA and US Politics It was in 2009 that Williams was elected secretary of the Mississippi Alarm Association (MAA). "That was my entree into associations and started the path that brought me to running for Senate," he says. From secretary, Williams was appointed the Legislative Chair of the MMA in 2012 and a year later, they produced a bill that would require licensure in the State of Mississippi to install security systems. Law requiring license to install security systems "Most states had it, we didn't, so we thought the need was there," Williams said enthusiastically, adding "And the bill was killed in about 30 minutes from one of the big corporate telecom companies." First we met with AT&T and we found out where there heartburn was" Having the pleasure to speak with Williams, becoming more and more intrigued by the minute with his story, he said, "Yeah, we thought we really had this great thing going!" With determination and perseverance to do what was right for his home state and the people of Mississippi, Williams and the legislative committee did not give up. Instead, they acted. "The next year, our legislative committee, there's about four or five of us, we went around meeting," said Williams, adding "First we met with AT&T and we found out where there heartburn was. It wasn't anything important to us, so we were able to work out a deal with them on the bill and they became a proponent of it. We also met with other people we thought might be in opposition, legislators, attorneys, everyone we could think of to 'sell our bill,' so to speak and make sure we were all aligned." Senate passes Mississippi State bill Talk about some serious hustle and it was not for naught. In 2014, the Senate passed the bill unanimously, while the House of Representatives only had one person who did not vote for it. So, Williams and his team were successful in getting that bill created and turned into law for the State of Mississippi. This process grew Williams' appetite for politics even more, because for him, it is all about the good of the people. "It [passing the bill] was good for the citizens of the state of Mississippi," Williams stated, adding "That whole process intrigued me and that is where the desire first came about to run for office." Path to becoming Mississippi State Senator In June 2020, running for the Mississippi State Senate became real when Jerry Jackson, the current State Senator, retired out of term due to health reasons. (Jackson was the legislator who helped Williams and his team gets their bill passed in 2014.) The campaign lasted three and a half months and was very intense "I sat there and spent about a day and a half," reminisces Williams, stating "I talked to my wife, of course, and my family, my business and the good Lord and I didn't get any opposition so we threw our name in the hat and went through with our campaign." The campaign lasted three and a half months and was very intense. Williams said, "I worked harder than I have in a long time for something, maybe ever [he chuckles] but we got there." Hard and well-thought-out campaigning When the race started, there were four people, and the Williams' campaign was not frontrunner. There was a lady who was well-known and political, and Williams felt she would probably be the one to come out ahead. This motivated him. "I thought, 'well, if we're not going to win, it's not going to be because we're not going to try," Williams stated. Power of Networking This is where the power of networking came into play. Williams did all the 'typical' campaign practices, advertising and using the advice of a consultant, but he believes going door to door pushed his campaign over the edge in favor of the eyes of the people. "The 'ground game,' we call it looking people in their eyes, going door-to-door, and seeing people and meeting people," he said, adding "We knocked on thousands of doors; this district has a population of 55,000 people. I think that's what did it for us. We worked extremely hard; had a village; and we came out victorious." Moving forward I want to truly represent the people of District 15, which is the district I won in and to be their voice in the legislature" When asked what he hopes to accomplish in office as Senator, Williams didn't answer with his laid-out agenda. Instead, he is all about serving the people by allowing their voice to be heard. "I want to truly represent the people of District 15, which is the district I won in and to be their voice in the legislature," explains Williams, further stating "A lot of people feel like their voice is lost, when someone gets elected, they just kind of become a part of the 'machine.' I don't want to become part of the machine." Being the voice of the people Williams' goal in Senate is profoundly simple, he adds "They [the people] want to be heard on the issues that are important to them, and that's what I plan on doing." To others, Williams offers an important piece of advice, "Get involved and stay involved." Williams sets the example of involvement by not only being a member of ESA, but serving on ESA's Financial Committee as well, now in addition to being Mississippi State Senator. Williams concludes, "Angela White asked me to serve and I said, 'yes ma'am!' I'm a numbers guy; I like numbers, quite simply." Williams' journey teaches that even the largest of industries are a lot smaller than initially perceived, so vital to Williams' success has been networking and serving, getting involved and staying involved.
Angela White was sworn in as President-elect of ESA at the ESX show in June and will take office July 1 The Electronic Security Association (ESA) wrapped up its annual ESX conference June 8-10 at a new location in Fort Worth, Texas, with keynote speakers, educational sessions, networking events, exhibitions, awards and the installation of new officers. Logging its ninth year, ESX is jointly owned and sponsored by ESA and the Central Station Alarm Association (CSAA). This year's show hosted some 2,000 security industry companies and personnel as well as central station owners, while some 200 exhibitors participated. Marshall Marinace, outgoing President and Chief Executive Officer of ESA and the President of Marshall Alarm Systems Corp., Yorktown Heights, New York, received one of the association's highest accolades, named as the 2015 Morris F. Weinstock Person of the Year. ESA Welcomes Four New Board Members In addition, ESA installed Angela White as the 2016-2018 president. White, who is an equity partner and the Executive Vice President of Central 1 Security in Brookfield, Wisconsin, is currently Vice President, President-elect of ESA and will take office July 1. Other board members elected include: Vice President Tim Creenan, Chief Executive Officer of Amherst Alarm, Amherst, New York; Vice President Chris Mosley, President of Complete Security Systems Inc., Marlboro, New Jersey; Vice President G. Thomas Eggebrecht PhD, President and Chief Executive Officer of Bonds Alarm Co., Phoenix; and Secretary Jon Sargent, Industry Relations/Government Affairs, Tyco Integrated Security, Hayward, California. In addition, Ken Nelson, Vice President of OEM sales for Interlogix, Lincolnton, North Carolina, was re-elected to a two-year term as an associate member representative. Marinace will continue to serve on the Executive Committee for two years as immediate past president. "I look forward to focusing on the full deployment and success of the programs and initiatives ESA has embarked upon over the last few years", commented ESA President, Angela White Impressive Industry Credentials White is a 30-year veteran of the electronic security industry whose background includes positions as installer, service technician, sales, general management and company owner. She also was the founder and previous owner of Pro-Tech Systems of Vermont, where she co-authored state licensing as the president of Vermont ESA. White says no other event comes close to providing the inclusive professional experience of ESX. "ESX remains a personal event that gives dealers direct access to vendors and allows for one-on-one discovery of new products and solutions," says White. "The ESX Innovation Awards and TechVision Challenge have really gained momentum over the last couple of years, and that is evidence of the vibrant ecosystem that the show creates within the channel. I left ESX inspired and excited about where our industry is headed and what that means for my business." As president, White says she will focus on the future of the organization and continuing its legacy. "ESA has an incredibly strong foundation that was constructed by the diligence of those who proceeded me," she adds. "In collaboration with other team members and our professional partners, I look forward to focusing on the full deployment and success of the programs and initiatives ESA has embarked upon over the last few years. Specifically, these include enhancements to the quality training and insurance solutions we provide along with the ESA mentorship program and workforce development project for the industry. "ESA has dramatically raised the bar as it relates to the value delivered to members, and we will continue to do so. This will ensure continued success as the number one trade association in our field. In addition, the inclusion of our rising leaders for new ideas, energy and vision will position them for leadership roles within ESA and our industry and will provide current leaders comfort in knowing that the association will thrive."
The ESA Summit is offering registration for "Rising Leaders" to gain valuableleadership skills and business tactics Leadership Summit presented by the Electronic Security Association (ESA), Irving, Texas, has penned the slogan: "Link. Learn. Lead." for its 2016 event. Scheduled for January 31 through February 3 at the Wild Horse Pass Hotel & Casino in Chandler, Arizona, the ESA Leadership Summit is a testament to a quickly changing security landscape and the processes executives need to develop to lead their organizations more effectively. Designed to encourage thought leadership and an exchange of ideas and strategies, the Leadership Summit features keynote speakers, interactive gatherings and networking sessions that encourage a free flow of ideas and new leadership concepts. This year, the Leadership Summit also offers special registration for executives who want to send their "Rising Leaders" to gain valuable leadership skills as a reward for their hard work and dedication to the organization. Rising leaders can attend with senior management to learn successful new business practices and tactics. Speakers At The Event Include: Richard P. Farrell, President of Tangent Knowledge Systems, a Chicago sales training company, and the author of the book, "Selling Has Nothing To Do with Selling." Robert Harris, CAE, who has helped thousands of associations and chambers of commerce in the U.S. in developing best practices to achieve their mission and goals. Gene Marks, journalist and columnist for The Washington Post, Forbes, The Huffington Post, Inc. magazine, FOX Business, Entrepreneur.com and Philadelphia magazine. Matthew H. Meade, co-chair of Buchanan's Cybersecurity and Data Protection Group, where he provides advice regarding data security breaches, information and records management and other areas regarding privacy. Avish Parashar, who uses his 20-plus years of experience performing, teaching and studying improvisation comedy to show organizations and individuals how to deal with the unexpected quickly, effectively and with a sense of humor. Shelley Row, Shelley Row Associates LLC, who works with leaders, managers and organizations to improve professional decision making by identifying subtle personal behaviours that may hold individuals back. Dennis Snow, whose customer service abilities were honed during 20 years of tenure with the Walt Disney World Company and is currently a full-time speaker, trainer and consultant. Guest speakers will cover a range of expertise, fromcyber security to public relations In addition, the prestigious Morris F. Weinstock Person of the Year will be announced in honor of outstanding achievement and effort on behalf of the association. Speakers Show How To Lead ESA Executive Committee Member Angela White, Vice President/President-elect and General Manager of Central 1 Security in Brookfield, Wisconsin, says guest speakers were strategically selected to engage all attendees, with expertise that ranges from business management and philosophy to cyber security, public relations and a diverse montage of topics. "There are so many facets of leadership that allow for growth both personally and professionally at the Leadership Summit. The speaker schedule was meticulously arranged to allow an attendee to participate in any or all of the presentations with ample time for networking," White says. Robert Few, Director, Time Warner Cable-IntelligentHome, Charlotte, North Carolina, who coins himself as a "zealous attendee" of the conference and is a member of the Young Security Professionals (YSP), National Company and Government Relations Committees of ESA, says the Leadership Summit is a great forum for security companies to meet with existing vendors as well as new ones. There are also opportunities to network with other business owners to share, discover or further develop best practices and receive educational opportunities to either meet CEU requirements or simply learn how to be a stronger and more efficient leader. "I have told many colleagues that if you are going to attend one event, this is the one to go to," Few says. "The only way you can possibly walk away without feeling empowered and confident about improving your business is if you sleep through it," he says. The valuable networking opportunities at the Summit will allow attendees tointeractwith their peers and share stories and experiences Few says he is especially excited about YSP's participation at Summit. "The YSP council will be launching the inaugural class of ESA's Mentorship program. This program will consist of 25 mentor/mentee pairs and will be announced and recognized during the Summit." New Member Finds Fit With Program Patrick Cusick, Vice President at IQ Life Safety Systems Inc., Waterford, Michigan, is a new ESA member, having attended his first summit last year. Cusick says the networking aspect of the conference alone was valuable, and the keynote speakers and workshops provided actionable takeaways to hone his leadership skills. "Interacting with peers from around the country, sharing stories and experiences has influenced the decisions I make and will make as a leader of my organization," he says. "I am looking forward to reconnecting with the people I met last year and meeting new ones. ESA has done a tremendous job of getting speakers with vast experience in different fields. If you attend the presentations and participate in the workshops, you will definitely see a return on your investment." White adds that the Leadership Summit continues to evolve strategically to assist the security industry. "There has been an evolution since its inception. Early on, there was more of a concentration on Subject Matter Experts specific to our industry. In time there was recognition that regardless of the nature of the business, we all face the same challenges and celebrations. That acknowledgement has given the advisors more latitude in selecting speakers, which in turn has continually improved the content." Discount registration for the event ends December 31, 2015.
Experts sections