Alex Doorduyn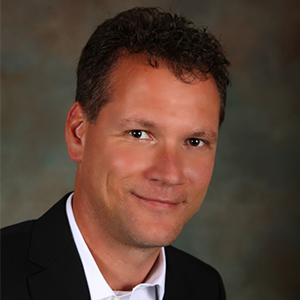 Alex Doorduyn
Business Development & Sales Director,
Siklu Communication Ltd
Alex Doorduyn is a seasoned security industry professional with over 20 years of experience working in the global security market. Alex has held business development, sales, product management and marketing positions with major video surveillance manufacturers, including Pelco, IQinVision and Intransa. Prior to joining Siklu, Alex was a Business Manager at Johnson Controls, leading the company's security and fire integration business in southern California. In his role as Director of Business Development and Sales for security and surveillance at Siklu, Alex is responsible for growing Siklu's business in the security market in North America, with particular focus on meeting the demand for fiber-like wireless network connectivity for video surveillance applications.
Round table contributions
Articles by Alex Doorduyn
In 2017 we saw a lot of new construction projects, and many existing buildings upgraded their security systems to include high-resolution cameras and better-quality recording systems. Because the economy is stronger, many businesses and municipalities increased their security budgets for large-scale and public projects due to terrorism threats in public places. Smart Cities Became More Popular One of the bigger trends we saw in 2017 is the growing popularity of smart cities and the adoption of public safety systems in both North American and Europe. This includes many cities creating wireless network infrastructure for public WiFi connectivity and for their surveillance network. Oftentimes smart cities develop because of an initial safe city initiative and then cities start to leverage the same infrastructure for more applications. Impact Of Terrorism Unfortunately, we saw a growth in terrorism attacks in 2017 in Europe and the United States. This has had a significant impact on security in public spaces where large groups of people congregate for entertainment, shopping and sporting events, all of which are now potential targets. We started to see cities install bollards on streets to prevent trucks from driving up on people on sidewalks and video surveillance systems so that police can monitor public spaces in real time. An example was the SuperBowl LIVE venue in Houston, which held several large outdoor events. To help monitor these events the city deployed a mmWave wireless network system for the surveillance cameras which were installed to monitor this area. Cybersecurity A Growing Concern In addition to terrorism threats, cybersecurity has become a growing concern and focus. More and more manufacturers, including Siklu, have begun to develop secure systems that are extremely difficult for hackers to gain access to because an encrypted network is no longer enough. The devices on the network also have to be secure. There is a growing shift towards younger generations wanting to live in the city where they have access to public transportation, restaurants and entertainment Looking ahead to 2018, the security market should expect to see continued growth in the use of video analytics for proactive surveillance purposes and more technology that leverages the intelligence of this data. Also, there is a growing shift towards younger generations wanting to live in the city where they have access to public transportation, restaurants and entertainment. They also expect to live in a safer environment and this is where the smart city approach comes into play with the introduction of WiFi in parks and public spaces, along with surveillance systems. These two solutions and services can now sit on the same network, thanks to better connectivity options and interference free solutions, such as mmWave wireless radios. Embracing New Technology Next year the winners will be those who embrace new technology and do not solely focus on security. It's important to embrace other IoT devices and recognize that video as a service is growing in demand. Cloud-based solutions are also growing for both video storage and monitoring management systems. The losers will be those who are not willing to embrace new technology, those who offer poor service and those who don't expand their business to include professional services. Siklu Success Siklu's security business has doubled year over year, and there are now more than 100 cities globally with a Siklu radio deployed. This is because there is an increasing acceptance of our mmWave wireless technology and people are starting to recognize the benefits our systems provide when compared with installing new fiber or a traditional WiFi system. We recently introduced a new point-to-multipoint solution called MultiHaul™, which utilizes immune narrow beams within a point-to-multipoint network topology and enables interference free connectivity and complete security. The solution's 90-degree scanning antenna auto-aligns multiple terminal units from a single base unit, serving multiple locations while reducing installation times to minutes instead of hours by a single person and the total cost of ownership for end users.
News mentions
The city of Cambridge, Cambridgeshire, is a well-known historic English city located approximately 80 kilometres north of London on the River Cam. Settled in the first century, B.C., Cambridge is one of England's oldest and best-known cities, famously home to Cambridge University, one of the largest universities in the English-speaking world and one of the top five universities in the world. The city center of Cambridge today is comprised primarily of commercial and historic buildings and large green areas such as Jesus Green, a popular park. Many of the roads in the city center are closed to automobile traffic and have become pedestrian only zones to accommodate visiting tourists and a large student population. In recent years, Cambridge also has become a leading technology hub where many software, electronics and biotechnology start-ups are located, making it one of the most important technology centers in Europe. Public-Space CCTV Camera System The public CCTV system for Cambridge includes cameras throughout the city that are used to monitor public events, thwart crime, manage traffic and provide residents and businesses with a safe place to live and work. The Cambridge City Council oversees the city's CCTV program and recently partnered with the nearby Huntingdonshire District Council to share CCTV services. The shared CCTV system in total monitors 254 cameras across the district, 24 hours a day and 365 days a year, covering: Cambridge City, as well as: the town centers of Huntingdon, Godmanchester, Ramsey, St. Ives, St. Neots and Yaxley; and the recreation centers in Huntingdon and St. Ives. From the central command Cambridgeshire Constabulary Communication Centre, security officers also monitor CCTV from remotely activated cameras at Stilton, the Priory Park Sports Pavilion in St. Neots and a CCTV camera at the Alconbury Weston ford to assess river levels and potential flooding. In its shared arrangement with Huntingdon District Council, Cambridge City Council manages and maintains all of the Council's fixed public-space CCTV cameras and monitors CCTV installed in a range of council services, including car parks and housing projects, and also for a number of external customers. The Council manages re-deployable CCTV cameras that are temporarily located around the city for special events or use. The Council manages re-deployable CCTV cameras that are temporarily located around the city for special events or use Upgrading Fiber To Wireless Technology The Cambridge City CCTV system used leased fiber for several years for connection between its analog cameras and central command center. With a reduction of operating expenses in mind, the City Council eventually sought to move to a complete wireless network for its CCTV system, replacing its dependence on and the recurring costs of leased fiber. In 2012, the City Council installed a legacy wireless network for the city center CCTV system, enlisting the help of systems integration partner Videcom Security, Ltd., whose headquarters are in nearby Essex county. Videcom installed a 5.8 GHz wireless network to provide CCTV system connectivity, as well as several wireless aggregation points to backhaul CCTV information across the network and 22 new CCTV cameras for the city center. The deployment of a new wireless infrastructure helped Cambridge City Council to migrate from leased fiber lines, delivering significant operating expense reductions. Pan-Network CCTV Footage Sharing In Cambridge's city center, Wi-Fi based 5.8 GHz wireless networks abound, given the proximity of Cambridge University, the city's heavily used public Wi-Fi network and the many commercial and personal networks deployed in the area. As a result of 5.8 GHz saturation, in 2015, following the initial deployment of the Council's network, the CCTV system began to suffer latency issues, interference and disruption in its communications. The increased latency and congestion made it difficult to track individuals and vehicles, while interference caused transmission delays that resulted in lost video streams. "To get a sense of the network congestion in the city center area, our technicians performed spectrum testing and found that on a relatively quiet day, more than 750 applications were using the 5.8 GHz spectrum in the Market Square area alone," said Ron Johnson. "With more than 16 cameras routed through the Market Square and 40 cameras deployed nearby, the City Council's CCTV system was competing with hundreds of other networks when trying to move CCTV camera footage across its network." Siklu EH-600TX 60GHz Millimeter Wave Radio Videcom turned to Siklu for help to remedy the latency and interference issues of the Cambridge City Council's 5.8 GHz CCTV system network, after having tried three other manufacturers' wireless network solutions to no avail. After securing the approval of the City Council, Videcom deployed a Siklu EH-600TX 60GHz millimeter wave radio to serve as the engine for the wireless CCTV network. Since deploying the Siklu solution in June 2016, the Council's CCTV network is fast, reliable and stable and is no longer competing with the many wireless networks in the city center area. The 60 GHz millimeter wave spectrum used by Siklu radios is separated from the traditional Wi-Fi 5.8 GHz spectrum, so that past issues with images not loading properly, camera latency and unreliable connectivity no longer exist. "Cambridge City Council wanted to use the best technology available to provide public security forits citizens and businesses" "Latency was by far the major concern going into this project for the obvious reason that in order to provide sound security, one needs a robust wireless network that has the bandwidth to accommodate high-resolution images, motion-detection cameras and a lot of information moving back and forth across the network," said Ron Johnson. "With Siklu, we now only experience 350 micro seconds of latency, which is on par with or a bit lower than fiber." Secure Transmission Unlike legacy 5.8 GHz wireless networks whose wide beams can be vulnerable to interception, the Siklu radios deployed in Cambridge's CCTV system use ultra-narrow beams between 0.5 and two degrees in width in the 60 GHz millimeter wave spectrum, making the radios inherently secure from interceptions and hacking. As a result, sensitive information can be transmitted across the network securely. Due to the positive impact that the Siklu solution has had on the CCTV system's network capacity, security and reliability, the City Council has deployed 10 additional Siklu radios across the CCTV network and has also added five new cameras to the system. The Council plans to replace most of its existing 5.8 GHz links with Siklu's millimeter wave technology in the near future. "In a situation in which we had run out of options, Siklu delivered exactly what we needed for the City of Cambridge: the flexibility of a wireless infrastructure with fiber-like performance," said Johnson. Functional Wireless Communications Siklu's radios have helped the Cambridge City Council to transform its CCTV system from one easily affected by congestion in the traditional 5.8 GHz spectrum, to one that is fully functional, regardless of other wireless communications in the city center area. Should the city seek to expand or strengthen its network further in the future, it can do so incrementally by adding additional Siklu radios as needed, benefiting from the infinite scalability inherent to millimeter wave wireless technology. "Like many city and town councils today, the Cambridge City Council wanted to use the best technology available to provide public security for its citizens and businesses, while at the same time finding ways to reduce operating expenses," said Eyal Assa, Siklu's CEO. "It's gratifying to know that together with Videcom, we were able to help them meet that goal."
Siklu millimeter-wave wireless radios are now certified with Milestone XProtect video management software platform Siklu Inc., the global market leader in millimeter-wave radios, announced that its wireless millimeter wave transmission products have been certified with the Milestone XProtect™ video management software (VMS) platform. Siklu and Milestone Systems have already leveraged their joint capabilities to provide highly reliable video surveillance systems for a number of public safety video surveillance projects. Point-To-Point Wireless Transmission Products Milestone Systems has created a formidable partner community for its XProtect open platform IP VMS that integrates innovative technologies from partners around the world. This provides best-in-class solutions to video enable organizations to manage risks, protect people and assets, optimize processes and reduce costs. "Siklu is proud to have been selected by Milestone Systems to provide a certified range of point-to-point wireless transmission products," said Alex Doorduyn, Siklu's Director of Business Development & Sales, Security & Surveillance. "Access to the configuration and monitoring GUI of Siklu radios within the user-friendly Milestone XProtect Smart Client interface lets operators configure and monitor both camera and wireless connectivity within the same software application." Interference-Free, Capacity-Rich Wireless Connectivity Siklu is known for its bandwidth-rich mmWave products which enable interference-free streaming with scalable 2Gbps capacity by efficiently utilising pencil-beams in the abundant mmW spectrum at competitive prices. The small form radios are ideal for wireless video networks providing capacity-rich wireless connectivity for multiple HD as well as 4K surveillance cameras. "Milestone sees a big increase in the demand for flawless wireless connectivity for video systems, as cameras become more prolific and more advanced. We are very pleased with the performance of Siklu's technology, which has been documented for compatibility. Tests demonstrated that even with the multiple megapixel and 4K cameras, the radios operated seamlessly with our VMS, while achieving above average streaming capabilities," said Reinier Tuinzing, Milestone System's Strategic Alliance Manager, Americas. Siklu will be attending the Milestone Integration Platform Symposium (MIPS), Milestone's annual innovation, education and networking event, taking place in Scottsdale, Arizona, February 22-25, and will also be demonstrating its solution at the Milestone booth #20060 at ISC West, Las Vegas, April 6-8.
Siklu hopes to leverage Doorduyn's outstanding experience in the security industry Siklu, the leading millimeter-wave company, is proud to announce Alex Doorduyn, former Business Manager for Security and Fire at Johnson Controls, has recently joined its innovative team as its Director of Business Developments & Sales for its security and surveillance applications. Wireless Security Video for North America market Doorduyn will be responsible for growing Siklu's business in the security market in North America. Siklu's value proposition in the field of wireless connectivity for security networks shines even in crowded cities, where it introduces the future of wireless security video networks by delivering interference-free Gigabit throughput. With more than 20 years of experience in the security industry, Doorduyn previously served as Business Manager for Security and Fire at Johnson Controls, Director of Product Marketing at IQinVision, Director of Product Management at Intransa and Global Product Marketing Manager at Pelco. At present, the company produces the most deployed millimeter wave system in the world. Siklu hopes to leverage Doorduyn's outstanding experience in the security industry to enhance Siklu's position as a leader in this market as well.
Experts sections