Adam Binns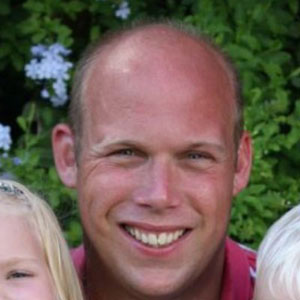 Adam Binns
Managing Director,
Binns Fencing Ltd.
Adam Binns is MD at Binns Fencing Ltd and Chairman of the Association of Fencing Industries (AFI).
News mentions
UK's renowned manufacturer and supplier of electronic and electrified perimeter security systems, Harper Chalice has added to its dealer network with what it describes as 'one of its most prestigious signing to date'. Harper Chalice-Binns Fencing Partnership Harper Chalice has secured premier prison perimeter systems installer Binns Fencing as an authorized dealer of its high security defense and detection systems and complementary products. The range is specifically designed to meet the growing demand for reliable protection of people, property and assets worldwide. People, Property And Asset Protection This is one of our most prestigious signing to date and is an indication of where our business is headed" Harper Chalice MD Chris Hackett said: "This is one of our most prestigious signing to date and is an indication of where our business is headed. We have launched a major focus on prisons, where our PID systems are going from strength to strength, so Binns' accreditations, relationships and expertise in this field will be critical." Chris adds, "They will also be dealers for our CPNI-accredited electric fencing and have just completed their first installation of such a system at a wind farm in Yorkshire." Perimeter Security And Detection Systems Harper Chalice has enjoyed rapid growth in the past three years since Hackett led the purchase of a majority shareholding from previous owner and founder Graham Harper which are held on behalf of all of the employees in an employee ownership trust. The company grew 50% last year and has targeted a further 30-50% this year and is looking to continue to expand its dealer network. Binns signed up after a number of successful installations using Harper Chalice product. One Integrated Security Solution MD Adam Binns said: "The partnership will enable us to offer prisons, utility sites and other high-security corporates, governments and organizations one integrated solution to manage security and safety risks effectively throughout their enterprises."
Prison fence provider Binns Fencing Limited has notched up 80 years in existence – with the plan to double its turnover by the time it turns 100. History Of Binns Binns Fencing Limited, now a part of the Zaun perimeter protection group, is ideally placed to benefit from the growing fear of international terrorism, both from organized targeting of critical national infrastructure and the current trend for lone wolf attacks. However, the firm had much humbler routes. AJ Binns was first registered in 1937, when John Binns set up business in Great Marlborough Street in Central London. As the demand for Binns products grew, the company was divided into two sections to accommodate the specialist knowledge required for the diversity of its product range. AJ Binns Limited catered for the growth in the sports and leisure industry and today remains one of the industry leaders in changing room equipment, shop fixtures and racking systems. Kenneth Grange Product Range Meanwhile, Binns Fencing rapidly grew to become a frontrunner in the installation of high security fencing systems. Binns Fencing MD Adam Binns, grandson of the founder John, reminisces: "Eighty years with the direct descendants of one family at the helm feels like quite a milestone in this day and age. And there have been many twists and turns and trials and tribulations in that time." Adam's father and John's son Julian joined the company in 1970, having trained as an industrial designer. He commissioned renowned industrial designer Sir Kenneth Grange CBE to design a new range of products based on good looks, high quality materials and the flexibility to suit a wide range of applications. "Eighty years with thedirect descendants ofone family at the helmfeels like quite a milestone" The range was given the name Variset® and won a Design Council Award in 1972. From the original multiple hook system, the range has developed to include many more products, with design quality always the top priority. In 1997, the company moved to its present location in Potters Bar, alongside sister business Binns Fencing. Since then it has introduced the reverse hook system, coin operated cable lock and, most recently, the Hookamals range. Anti-climb FST System Meanwhile, Binns Fencing was forging a fine reputation working with high security businesses and institutions. It too was an innovator in its field, developing its own registered design anti-climb system called the Flexible Security Topping or FST. Over the years, this has been installed in HM prisons, secure hospitals, young offender institutions and immigration centers throughout the UK and worldwide. More recently, Binns Fencing has adapted the configuration of FST specifically for the utility sector. Mounted on top of utility compound perimeter fencing, it presents razor wire to a would-be intruder without posing any risk to the public. Stake Sale To Zaun Limited This followed the sale of a majority stake to Zaun Limited in 2015, which bought 73% from Adam's brother, aunt and father Julian, while Adam retained his 27% shareholding. AJ Binns was first registered in 1937, when John Binns set up business in Great Marlborough Street in Central London He said: "I had been looking for a new partner for a few years and had talks with other fencing manufacturers. But Zaun was the best match. We had worked alongside each other on a number of prison and other high security jobs over the years, including the £250m-plus super prison that opened at Wrexham this year, and this coming together was the natural next step. "With more and more clients asking for integration of both physical and electronic security solutions as well, this acquisition alongside Zaun's purchase of EyeLynx massively enhanced the range of systems we as a group could integrate." Delivering Physical Security Binns' exemplary reputation with the Ministry of Justice, the Ministry of Defense and NHS Trusts has led it to unveil a Centre of Excellence for Prisons at its Potters Bar HQ and propose a new model of perimeter security and PIDs procurement and delivery. It believes the UK Government could make significant savings by adopting its proposed model for delivering perimeter security, where it provides a single point of contact for the complete perimeter security package, providing greater opportunity for innovation, reducing complexity and the need to manage multiple contractors. Binns believes this could offer significant cost savings on PIDs cable installation and contract and project management costs. "Increasing integration and collaboration is the future and I believe Binns is well-placed to double its turnover in the next 20 years" Future Plans The Government is yet to announce its latest prison build and refurbishment program. But, as Security & Policing kicks off, the first prisoners will be moved into HMP Berwyn, the new super-prison at Wrexham, which will eventually house up to 2,100 inmates and cost £250m to build. Adam concluded: "We have devised this model in consultation with the Government, main contractors and suppliers, to deliver best value and a greater potential to innovate with a single point of contact throughout procurement, delivery and installation. "This increasing integration and collaboration is the future and I believe Binns is well-placed to double its turnover in the next 20 years on the back of the trend." Key Binns Milestones 1937 – John Binns founds AJ Binns Ltd 1951 – AJ Binns Ltd divides with the creation of Binns Fencing Ltd 1970 – Founder's son Julian Binns joins the company 1972 – AJ Binns wins Design Council award for Variset 1996 – Flexible Security Topping (FST) first developed 1998 – Company moves to present location in Potters Bar 2001 – Founder's grandson Adam Binns joins the company 2015 – Zaun Limited acquires 73% of company 2017 – Launch of UK Centre of Excellence for Prisons
A third company has been accredited to install ArmaWeave, an approved high-security perimeter fencing system manufactured by Zaun. ArmaWeave Approved Installers Expert installers Allen Fencing Limited, part of the Allen Group, have committed to training their site operatives in the installation methods for ArmaWeave developed by Zaun over time to make best use of its unique high-security woven fabric. Impressed with the versatility of the system, Allen Fencing Limited are now installing the Zaun mesh on several security sites. With their new accreditation, Allen Fencing Limited now brings the number of approved installers of ArmaWeave up to three, alongside systems integrator Crime & Fire Defense Systems and premier prison fencing installer Binns Fencing, a Zaun subsidiary. Allens Group Managing Director Paul Cope accepted his firm's accreditation in front of the ArmaWeave fencing at Security & Counter Terror Expo 2017 from Zaun sales and marketing director Chris Plimley, alongside fellow accredited installers Binns Fencing MD Adam Binns and Crime & Fire Defence Systems director Pete Rushforth. Paul Cope said: "We are delighted to have received this accreditation and look forward to working closely with Zaun to install their security products in the future." ArmaWeave Unique Properties Zaun established the new scheme after increasing requests from customers to recommend contractors with suitable installation, quality and safety standards. ArmaWeave is produced on the world's largest steel loom at Zaun's West Midlands manufacturing base. It has unique properties that give it distinct advantages against more traditional welded mesh systems, such as panels that can be raked to accommodate slopes. Therefore, installers require the necessary skill sets to set this up. The wire of the panels has a tensile strength typically more than double welded panels so special methods are needed for cutting the panels during installation. High-security Fencing Work Zaun trained Allen Fencing Limited's installation teams on the properties and tolerances of ArmaWeave and how it is manufactured. The training is for fencers with proven experience in high-security fencing work who are sponsored by a company that can demonstrate its professionalism through membership of a relevant trade organization and valid UKAS accredited ISO9001 certification. The certificate of training is only valid while the individual is working for the host company. This ensures the trained individuals are working properly under quality management to install the product. With its partners, Zaun hopes to increase the adoption of ArmaWeave as the standard for secure sites of Critical National Infrastructure – such as utilities, data centers and nuclear sites – while ensuring consistent installation quality.
Experts sections