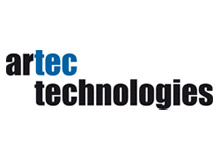 artec's MULTIEYE® will drive new business with ImmerVision's 360? immersive video
ImmerVision
, inventor of the panomorph lens and worldwide expert in 360° immersive video technology announced recently that
artec technologies
has become certified ImmerVision Enables. This certification has a positive impact for European's security/surveillance industry, since along with the ImmerVision panomorph lens, panoramic functionality can be simply added to existing or new analog or IP cameras.
"With the early and deep integration of this leading technology from ImmerVision we have once again shown the flexibility and capability of our open platform Video Surveillance Solution MULTIEYE®. We are convinced that the combination of this cutting edge 360° lens and the latest version of our software will attract many customers because of the convincing advantages," said Jens Ringlstetter, Vice President Sales and Marketing of artec technologies.
"The integration of ImmerVision's 360° immersive technology into MULTIEYE® artec's platform offers users panoramic functionalities for highest security video surveillance applications. The IMV1-1/3 panomorph lens combined with artec ImmerVision Enables' video recorders eliminates blind spots, heightens situational awareness, recreates the entire crime scene on the spot and leverages analytics in a 360 Field-of -View," said Alessandro Gasparini, ImmerVision' SVP - Sales & Marketing and Chief Commercial Officer.
Download PDF version
Download PDF version