What Is The Impact Of Remote Working On Security?
28 Apr 2021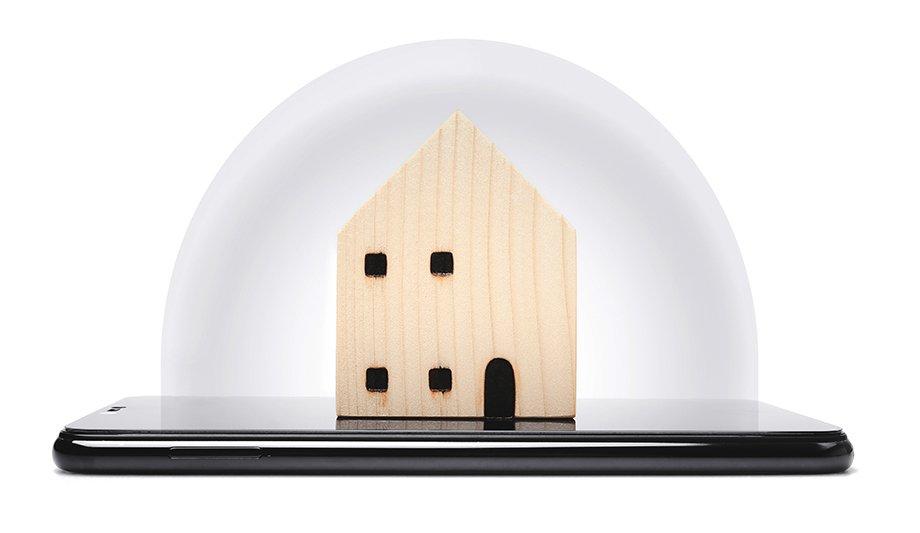 Editor Introduction
During the coronavirus lockdown, employees worked from home in record numbers. But the growing trend came with a new set of security challenges. We asked this week's Expert Panel Roundtable: What is the impact of the transition to remote working/home offices on the security market?
---
Home working has been a savior for many businesses, but it also brings new potential security threats. For example, there are cyber security risks as employees connect to corporate networks via their home networks and routers. These network endpoints need to be just as secure as a traditional office. All organizations handle sensitive data, and home working needs to be subject to effective mitigation and security training to ensure the data is kept safe. Undoubtedly, management of these potential risks is an opportunity for security systems and service providers to help their customers stay secure. As well as direct cyber security, there are physical security considerations, too. It is vital that any data stored on portable devices be safe within the home environment (or during transit) – which potentially means home security may need to be beefed up too – increasing demand for extended security networks to cover home workspaces as well.
One of the areas impacted most by remote working has been data security. Little consideration has previously been given as to how critical security information is stored and transmitted from home working locations. Another area has been on knowledge gathering and sharing, information transfer between team members. This is not generally as efficient remotely as when people are in the same room or building. When people work in silos then knowledge transfer is inhibited, innovation is shackled and learning opportunities are limited.
Pre-pandemic, home offices were thought of as a desolate place in people's homes. But now, with millions making the move to remote working, those semi-permanent workspaces have introduced new security risks – particularly when it comes to the handling of sensitive data. Keeping clear desks has long been a battle for many office managers, for example, with it recognized as a key preventative to personal information being wrongly accessed and so falling foul of GDPR legislation. Today, there's a growing issue for offices to stop personal information being left visible on multiple desks – including the millions of home setups and the neglected space at the office too. Not only is it imperative for office managers and their teams to handle data security in the correct way, but it's now also fundamental for the data security market (think shredder manufacturers like ourselves) to educate data handlers on these processes and associated risks.
This response can go two ways – one being that it is shown that people can work remotely and still be proactive and productive. On the other hand, it can slow down the pace of innovation, as connecting and collaborating with peers has been subject to outside influences, such as lockdown measures, adjustments to home office life and even adjusting to at-home schooling. These are short-term impacts; but, looking long-term, we can start to deduce that we could be facing a global shift to reflect the changing hybrid work model of office and home office. From the security industry side, we are starting to see a shift in technological investments towards use cases to support this hybrid working model, such as technology to support biometric access, and other contactless measures that can help the back-to-work strategy of many different types of organizations.
As people across the globe face the continued threat of the coronavirus, the situation continues to be stressful for everyone. As for organizations taking into consideration safety of their employees, remote working or home office has become the norm. Security is an essential service and has been in demand even during the pandemic. Home security sales have significantly increased. There are a number of reasons, from business owners who have had to close shop and are now wanting to keep an eye on their buildings remotely to family members wanting to take care of their elderly loved ones. As the pandemic changes the world, it also brings new challenges and opportunities to security product manufacturers.
---
Editor Summary
For the business community, cybersecurity challenges are a big part of adapting to a work-from-home model. Secure connectivity to information systems is a basic principle of protecting important proprietary data, and existing home systems are not always up to the challenge. As our Expert Panelists point out, there are other issues, too, and the work-from-home trend is impacting physical security and even the need for better residential security systems.
Anviz Global Inc. products
Anviz Global Inc. case studies

Contacts
Anviz Global Inc.
41656 Christy Street Fremont, CA, 94538
Toll-free: +1-855-ANVIZ4U (855-268-4948)
Anviz China
2nd Floor, 3669 Jindu Road, Shanghai, China 201108
Tel: +86-021-54833433
Anviz Singapore
16 Collyer Quay #12-01
Income@Raffles Singapore 049318
Anviz South Africa
P.O. Box 112 Newlands 7725, Cape Town
South Africa
+27 (0) 21 404 4600