Wim Van Winghe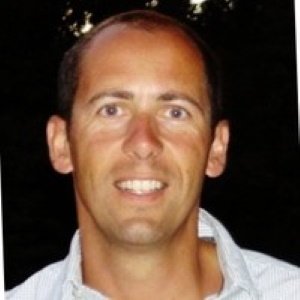 Wim Van Winghe
Vice President of Sales for EMEA,
Zenitel
Wim Van Winghe is currently working in the capacity of Vice President of Sales for EMEA at Zenitel. He has previously served as Head of Strategic Marketing at Zenitel, Partner at Minds&More and Senior Marketing Consultant at NDA. Wim is an alumnus of the prestigious KUL.
News mentions
Zenitel, a provider of intelligent critical communication solutions, is pleased to announce the hiring of a key sales executive. Chris Rinket has been appointed as the Western Europe Sales Manager in Zenitel's EMEA Safety & Security Business Unit. Chris joined Zenitel on January 1st. He has 20 years of experience in the security industry, where he gained in-depth knowledge of CCTV, access control, and integrated security systems and solutions. Critical communication solutions Chris will be responsible for Zenitel's sales engineering and sales operations As Area Sales Manager, Chris will be responsible for Zenitel's sales engineering and sales operations, consisting of supporting not only Zenitel Centers of Excellence across the different markets but also their Strategic Alliances and Technology partners locally, as well as rolling out the Zenitel Channel Partner Program. He is based in the Netherlands and will cover Belgium, The Netherlands, Luxembourg, Germany, Austria, and Switzerland. "With the security market turning towards integrated platforms, it is a privilege to bring an industry expert like Chris to the Zenitel team," says Wim van Winghe, VP of Sales for EMEA Onshore. "His experience in video surveillance, access control, and critical communication solutions makes him the perfect matchmaker in the security channel landscape in Western Europe." "I am really excited to join the Zenitel Team," says Rinket, "I will use the full power of my network, knowledge, experience, and drive to support our partners and develop and grow our common interests."
Zenitel, the globally renowned provider of intelligent communication solutions, has announced the launch of a new Center of Excellence (CoE) in the Safety & Security market within the EMEA region. The company has appointed Scanvest Deutschland GmbH as Center of Excellence in the safety & security market within EMEA region. Partnership with Scanvest With continuous innovation and improvement, Scanvest Deutschland GmbH, based in Langenhagen, Germany, will consolidate the audio expert's presence and will continue to build a strong and sound ecosystem network. "We reserve the highest level of accreditation and partnership for our Centers of Excellence, so it is fitting that Scanvest has become the first in Germany, given their performance throughout our long-standing cooperation. Our CoEs represent our brand, products, and reputation in their designated markets. They are part of our past, our present, and our future," says Wim Van Winghe, VP Sales EMEA. High-end intercom systems specialist Scanvest Deutschland GmbH has extensive experience with selling Zenitel products Scanvest Deutschland GmbH has extensive experience with selling Zenitel products and is a well-known, recognized local player in the audio market, with a substantial footprint. As a specialist in high-end intercom systems, Scanvest is a trusted partner within the German market, when it comes to communication in security-critical areas. Its dedicated sales team is continuously trained to provide first-rate sales and product service. "We are proud to become Zenitel Center of Excellence for Germany," said Christian Müller, Managing Director for Scanvest Deutschland, adding "We value this trusted partnership as a long-term commitment and engagement. We have always promoted the Zenitel portfolio within our local market. This new role, which means being more closely linked to the manufacturer, will reinforce our positioning as a key player in audio within Germany." Expansion of Center of Excellence program In the coming months, Zenitel will continue to expand its CoE program throughout the EMEA region, by consolidating its partner and consultant ecosystem network, comprising channel partners, security distributors, technology partners, and architects & engineering companies, as well as surveillance solution providers.
Experts sections