Vince Adams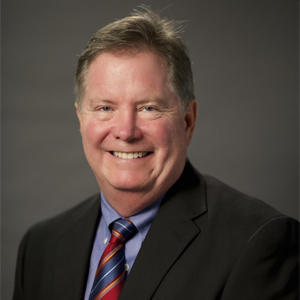 Vince Adams
Director of Market Development,
Digital Monitoring Products, Inc.
Vince Adams is Director of Market Development, Government Solutions at Digital Monitoring Products (DMP). Prior to joining DMP, Vince worked for 21 years in what is now the Honeywell Security Group, the last nine years as their Federal Government Business Development Manager. Prior jobs included serving as the Director of Commercial Systems First Alert Professional, a division of Honeywell Security, and as a National Account Manager for API Security. Adams holds an Associate of Arts degree in Psychology from Cerritos College (CA) and a Bachelor of Science from San Diego State University. Professional accomplishments include being named the Security & Communications Division MVP while at Honeywell, and a Certificate of Appreciation from the Defense Intelligence Agency. He is a member of several professional organizations, including the Industrial Security Working Group and the Contractors Special Access Security Group. Certifications include Defense Security Service Academy Certificate for DCID-6/9 and National Guard Bureau Electronic Security System certification. Adams is also a Six Sigma Green Belt.
News mentions
This partnership enables joint customers to enhance integration capabilities between each brand's products Viscount Systems, Inc. ("Viscount"), a software company specializing in physical and logical security solutions, announced its product partnership agreement with Digital Monitoring Products (DMP), a manufacturer of electronic alarms and access products. New Integration Capabilities For Joint Customers Viscount and DMP have agreed to allow for the integration of the IT-centric access control platform, Freedom, with a number of products from DMP's suite of open architecture alarm management and monitoring technologies. This strategic alliance will enable joint customers to enhance the communication base and integration capabilities between each brand's best-selling products. Both companies will also gain access to opportunities within their shared large target markets of government, retail, banking and commercial/enterprise. DMP intrusion products are based on a combination of hardwired and wireless, open architecture solutions and offer the ability to connect a variety of monitoring systems together to enhance communication and security processes. The forward and backward compatible architecture of DMP intrusion alarm consolidation systems and keypads allow for further facilitated compatibility with Freedom Access Control's ability to leverage native IT infrastructures, expanding the reach in both product families of real-time situational awareness, intrusion detection and identity management. DMP And Viscount Integration To Offer Cost Effective, Total Security Solution "We believe that the combination of DMP's superior intrusion technology with the award winning access control solution provided by Viscount, will provide existing and future customers a powerful and more cost efficient option for comprehensive protection with a government-certified access control system," said Vince Adams, Director of Market Development, Government Solutions, DMP. "Viscount's access control solutions are uniquely based on IT infrastructure. Customers who already rely on DMP alarm intrusion products and require HSPD-12 access control operation will benefit greatly from the cost savings and even more comprehensive protection that come from a government-certified access control system. Current customers who have a requirement for operating in an HSPD-12 environment can now integrate the time tested and approved DMP intrusion solution with the Freedom Access Control system for a superior, cost effective, total security solution." Viscount Freedom - An IT-Centric Access Control Suite Viscount Freedom is an IT-centric access control suite designed for a more complex threat environment. It is inherently flexible, enabling users to trust its robust, secure architecture in government and enterprise organizations. Freedom Access Control bridges the gap between the physical, logical and cyber security worlds with a software-centric, standards-based approach to physical access control and identity management. "Viscount is continuing to gain momentum on its path to growth and collaboration with other manufacturers across the globe, and we are excited to join forces with a well-established purveyor of vital intrusion monitoring devices whose products are relied on for mission critical applications in a wide variety of markets," said Scott Sieracki, CEO, Viscount Systems. "DMP's and Viscount's product families both offer access control and alarm monitoring solutions separately, but the cooperation of these products' specialisations primes businesses for much stronger security networks that are future-proof and cost-effective."
Experts sections