Tony Massimini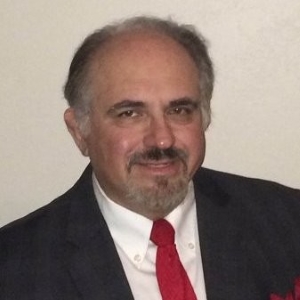 Tony Massimini
Senior Industry Analyst,
Frost and Sullivan (UK)
Tony Massimini is the Senior Industry Analyst at Frost and Sullivan. Previously Tony Massimini was the Chief of Technology at Semico Research Corp.
News mentions
Pulse Secure, the provider of software-defined Secure Access solutions, announced successful integration and joint compatibility testing between Gigamon and Pulse Secure to ensure customers that Pulse Secure's Network Access Control (NAC) solution, Pulse Policy Secure, can fully leverage the endpoint contextual information received from Gigamon as remote workers return back to their office. The combination of Gigamon and Pulse provides organizations real-time visibility of network-connected devices and Zero Trust control leveraging adaptive authentication and User and Entity Behavior Analytics (UEBA) to detect anomalies and mitigate unauthorized and malicious access to network applications and resources. Traffic information with dynamic filtering Pulse Policy Secure is a full-featured Network Access Control solution that is easy to deploy, manage, integrate and scale. Gigamon, sends consolidated traffic information with dynamic filtering to Pulse Policy Secure to enhance endpoint visibility across distributed networks and more automated endpoint security compliance. Ensure that critical security analytic data flows seamlessly across solutions to provide the visibility and control" Leveraging Pule Secure UEBA features, Pulse Policy Secure can identify and respond to anomalous activity such as suspicious IoT activity, DGA attacks and MAC spoofing as part of the solution's adaptive authentication capabilities aligning to Zero Trust control. "The growing adoption of Zero Trust makes it essential that the security vendor community works in concert to ensure that critical security analytic data flows seamlessly across solutions to provide the visibility and control enterprises need to make better informed secure access decision in real time," said Alex Thurber, Chief Revenue Officer for Pulse Secure. "We have worked closely with Gigamon at a technical level to create a smooth integration process with capabilities that will ensure our joint customers gain tangible benefits in deploying our technologies together to aid both network management and secure access in support of Zero Trust." Granting network access according to security posture Joint Solution Benefits include: Support Zero Trust strategies. Discover, profile and authenticate users and devices prior to granting access according to their security posture. Define security posture policies for user roles and endpoints. Then automatically enforce access rules on all endpoints (based on identity, role, device class and security posture) before they are allowed on the network. Improve overall security. Enforce dynamic network segmentation of devices at the network edge to prevent threats from spreading laterally, and enable bidirectional integration with the security infrastructure (SIEM and NGFW, for example) for expedited threat response. 360-degree endpoint insight. Pulse Policy Secure captures in-depth endpoint intelligence and continuously monitors for suspicious state changes to provide reports about access issues and trends. Behavioral Analytics. Correlation of user access, device contextual information, and system logs in a new analytics engine to find anomalies and mitigate threat risks. Monitoring all network traffic for suspicious behavior Pulse Policy Secure captures in-depth endpoint intelligence and continuously monitors for suspicious changes Pulse Policy Secure integrates with the Gigamon Visibility and Analytics Fabric, which is used to monitor all network traffic - including east-west data center traffic and private and public cloud workloads - so all traffic can be analyzed together in order to reduce blind spots and increase the likelihood of spotting suspicious behavior. "Ecosystem partnerships are essential to the adoption of Zero Trust initiatives and working closely with key Secure Access vendors, such as Pulse Secure, to help ensure seamless integration is vital for customers to maximize their return on investment," said Gigamon President and Chief Operating Officer Shane Buckley. "As organizations strive to do more with fewer resources, they often turn to automation to help realize benefits that are greater than the sum of their contributing parts." Additional benefits of using Gigamon alongside Pulse Secure include traffic aggregation to minimize port utilization. In cases where network links have low traffic volumes, the Gigamon Visibility and Analytics Fabric can aggregate these together before sending them to the Pulse Policy Secure NAC solution in order to minimize the number of ports that need to be used. By tagging the traffic, the Fabric ensures the source of traffic can be easily identified. Where network links have low traffic volumes, the Gigamon Visibility and Analytics Fabric can aggregate these together Endpoint information and fortified security analytics In addition, Gigamon Visibility and Analytics Fabric offers enhanced control of asymmetric routing to ensure session information is kept together. Pulse Policy Secure gains the complete context of an endpoint's connections and fortified security analytics. "Based on the principle of 'never trust, always verify,' Zero Trust Networking (ZTN) requires the coordination of various security technologies to enable perimeter enforcement, network segmentation and adaptive access control," said Tony Massimini, senior industry analyst at Frost & Sullivan. "Vendor collaboration, such as that between Gigamon and Pulse Secure, demonstrates the value of interoperability that supports customers advancing Zero Trust initiatives." The enhanced integration capability is freely available as part of the standard licensing model for both platforms, as part of Pulse Policy Secure and Gigamon Visibility and Analytics Fabric. Pulse Secure Partners also offers Gigamon solutions to its client base, making the partnership of particular relevance to the security channel community.
Pulse Secure, the provider of Secure Access solutions to both enterprises and service providers, announces the global launch of their new Access Now Partner Program. Designed to offer partners the opportunity to establish themselves as a go-to source with a solution in Secure Access, Access Now provides an enhanced opportunity for top line revenue and bottom line profit growth while setting them apart from the competition. "Enterprises are looking to fortify cyber defences, be more responsive to exposure and manage risk, while at the same time wrestling with the shortage of security talent. Organizations will continue to expand their relationships with value added resellers that offer needed expertise, selection and implementation capabilities, and managed services," said Tony Massimini, Cybersecurity Senior Industry Analyst, Frost & Sullivan. Sustained Investment Pulse Secure is recognized as a channel-focused industry leader "Interoperable security platforms, such as Pulse's Secure Access suites, offer the consolidated functional, operational and cost advantages sought by enterprises, resellers and service providers alike." Pulse Secure is recognized as a channel-focused industry leader, as evidenced by delivering virtually 100 percent of its sales through partners and having been recognized four years in a row with a prestigious CRN five-star program award. "Our growth has been driven by superior product and customer satisfaction, achieved by our sustained investment to create a single, integrated secure access platform," said Alan Finden, Channel and Distribution Director, EMEA for Pulse Secure. "We designed the Access Now program to enable our channel partners to make the investments in training and effort we need to jointly succeed in bringing this unique platform to our mutual customers." Understand Structure "The new Pulse Secure partner program is very good news for the market and a positive step forward for the leading provider of secure access solutions. It fully demonstrates Pulse Secure's commitment to the Channel," said Kizitho Ilongo, Director, Westcon France, Cybersecurity, Networking, Unified Communications & Collaboration. Partner rewards and incentives are differentiated at each levelAs part of the Pulse Secure Access Now partner program, the company will recognize three program tiers: Authorized, Preferred and Elite. Each level represents the partner's proficiency, expertise and growth in selling Pulse Secure solutions to their customers. Partner rewards and incentives are differentiated at each level and will reflect the partner's investment in Pulse Secure's solutions. Along with the program's easy to understand structure, partners will also benefit from a dedicated support team. Protected Connectivity Building on the success of Pulse Secure's previous partner program, the new Access Now partner program features: Online and onsite certification and training Interactive partner resource portal Discounted demo equipment Enhanced deal registration Joint marketing funds and sales promotions Enhanced lead registration process Dedicated account management and support teams The program also allows partners to take advantage of the award-winning Pulse Access suite packaged for managed services The program also allows partners to take advantage of the award-winning Pulse Access suite packaged for managed services. The solution offers Managed Security Service Providers (MSSPs) an accelerated, cost-effective means to differentiate and build out their service portfolio to meet the massive demand for protected connectivity to cloud applications and hybrid IT resources. Unified Management Framework The packaging includes virtual appliance form factors for VMware, KVM and Hyper-V, and supports deployment in hosted cloud environments such as Microsoft Azure and Amazon AWS. Pulse Secure uniquely offers its channel partners a Secure Access portfolio comprised of Virtual Private Network (VPN), Enterprise Mobile Management (EMM), Network Access Control (NAC), Web Application Firewall (WAF) and virtual Application Delivery Controller (ADC) solutions within a unified management framework for data center and hybrid IT implementation. Enterprises of every size and industry trust Pulse Secure to enable secure access seamlessly, no matter where users and applications reside, and to orchestrate compliant connectivity, data privacy and application resiliency across mobile, network and cloud.
Experts sections