Tom Patterson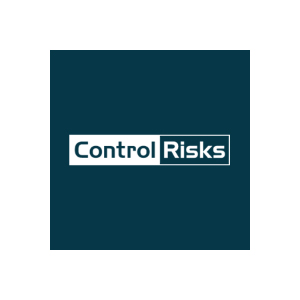 Tom Patterson
Associate Director - Global Client Services,
Control Risks
Tom Patterson is an Associate Director in Control Risks' Global Client Services department in Singapore. He is responsible for managing the company's online solutions in Asia Pacific, driving the launch and marketing of new products, and acting as the regional representative for Control Risks' key alliances and strategic relationships. Prior to this, Tom was an Associate Director in Control Risks' Maritime department in London, where he managed the company's specialist maritime risk analysis team. Even earlier, he was an analyst in our Crisis Response division, where he specialized as a Somali piracy expert and liaised with various maritime authorities, including UKMTO and EU NAVFOR. Tom has contributed to a variety of media on subjects of security, kidnapping and piracy, including BBC World News, the Economist, Reuters and Lloyd's List. He holds an MSc in international relations from the London School of Economics and Political Science, and a BA in American studies and history from the University of Nottingham. He is certified in International Ship and Port Facility Security Code, and is an accredited Company Security Officer and Port Facility Security Officer.
News mentions
The conference will address detailed risk management and planning strategies for times of crisis ACI's 6th Maritime Security Management Asia on 11th-12th May 2016 in Singapore will be a comprehensive update on the evolving security threats that exist at sea. The conference will address detailed risk management and planning strategies that can be put in place in accordance with major regulations, so that in a time of crisis, the crew and vessel are well-equipped and prepared to diffuse any situation safely and legally. This event is essential for CSO's and the safety & security department in order to stay abreast with the latest industry responses to keep the crew and vessel assets well prepared. Key Topics Include: Global security hotspots: Short & long term market security impacts Recent legal developments & guidelines to ensure safe & secure expansion of the shipping routes Current & future developments on technology for the security companies & vessel security equipment Shaping relations between the security service companies, the seafarers and the shipping companies How to effectively overcome the ongoing refugee problem spreading over the international sea waters? Successful strategies in advancing vessel/fleet security at sea & in the port Confirmed Speakers: Mark Thomas, Regional Manager APAC, Dryad Maritime Ltd. Senior Representative, Information Fusion Centre (IFC) Senior Representative, EU NAVFOR Ang Chin Eng, Technical Director, Singapore Shipping Association Paul Holthus, Founding President And CEO, World Ocean Council Bodh Prasad, Executive Director, IS Container Patrick W.J. Linnenbank, President, Seraph Protection Group Nicky Wynne, Director of Development, Mission To Seafarers Ian Short, Director, CJC Law James Wilkes, Managing Director, Gray Page Simon Fordham, Managing Director, BGN Risk Alecia Quah, Principal Analyst, IHS Country Risk (Asia) Tom Patterson, Control Risks Marcus Hand, Asia Editor, Seatrade Maritime News And many more!
Experts sections