Tom Hamlin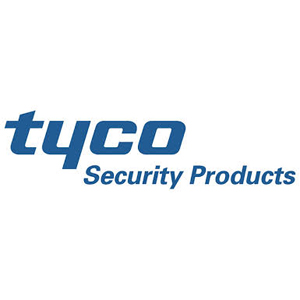 Tom Hamlin
Sales Manager Retail/Manager Professional Services,
Tyco Security Products
Tom Hamlin is a Sales Manager Retail/Manager Professional Services at Tyco Security Products. Previously he worked with Pelco as Design Specialist Integrated Systems. Tom was also the President at THC. He holds a degree from Rochester Institute of Technology.
News mentions
Illustra IP PTZ cameras allow Century 21's surveillance staff to monitor activity in stores Introduction Century 21 opened its first store in downtown Manhattan in 1961 and now operates eight stores across the New York/New Jersey area. The stores are focused on high-fashion, low-price apparel for women, men and children, along with cosmetics, handbags, shoes, lingerie, housewares, luggage and more. Merchandise can range from less than $10 to more than $7,000. The newest Century 21 site, which opened in April 2013, is at Jersey Gardens: The Outlet Center in Elizabeth, N.J. The largest outlet mall in the state, Jersey Gardens is also a major tourist attraction, drawing approximately 18 million visitors a year from more than 160 countries. The company's loss prevention department is headquartered at its flagship store in Manhattan, although each store maintains its own LP department and staff. Challenges With each new store opening, Century 21's loss prevention department looks to incorporate the latest technology to enhance the quality of its LP activities. The brand new Jersey Gardens store, which opened in April 2013 in an existing mall storefront, presented Century 21 with the opportunity to explore the transition to IP cameras from analog as well as discover additional features that could further reduce shrink as part of the company's proactive LP program. "We like to think we are a leader in technology and in pushing the envelope," said James Betesh, Vice President Loss Prevention, Century 21 Department Stores. "As a 25-year customer with American Dynamics and Sensormatic, we trusted them to provide cutting-edge technology that would perform to our standards." One specific challenge that Century 21 presented to Tyco Security Product's American Dynamics brand of surveillance solutions was how the company could address issues of latency that have been associated with some IP cameras. Latency is a delay between the movement of the joystick to command the camera and the camera's response to the command. Like most retailers that employ a team of active surveillance personnel to monitor their facilities, Century 21 was averse to delays in camera control that affected their ability to track and monitor situations in their stores in real time. After evaluating older IP dome cameras, Century 21 LP personnel found that the delay between the joystick command and camera movement was too long to effectively follow specific individuals around the store. Solution Instead, Century 21 chose 10 Illustra 625 IP PTZ dome cameras with very low latency for accurate camera tracking control, allowing Century 21's surveillance staff to actively monitor activity in their stores. With the Illustra 625, the camera moves to position as fast as 512° per second, allowing for active surveillance and efficient tracking of suspicious behavior. "We have very proactive LP policies in place to protect our inventory and guest experience so we needed the lowest latency and best quality picture from these domes as possible," Betesh said. "You can access any one of the Illustra cameras we have installed and still have a crystal clear view", says Tyrese Williams, Loss Prevention Manager, Century 21 The selection of the Illustra 625 IP PTZ cameras, along with an additional 34 Illustra 610 HD IP mini-domes, marks a definitive shift for Century 21 from analog to IP-based surveillance. Along with the IP cameras, the retailer also implemented the victor video management system from American Dynamics. Using the victor unified client, Century 21's LP staff at Jersey Gardens is able to view, manage, and control recorded video from four VideoEdge network video recorders. Loss Prevention Manager Tyrese Williams, who is the onsite LP professional at Jersey Gardens, noted that the IP cameras were an improvement over analog for several reasons, beginning with the clarity of the images and the superior zoom-in ability. "You can access any one of the Illustra cameras we have installed and still have a crystal clear view," explained Williams. Cameras are placed in key locations so LP staff can actively observe various activities, such as transactions at the registers throughout the day. With the new cameras, Williams said they have the capability to zoom in at the register "and get the best pictures possible." This was the type of activity that was critical in testing the performance of IP over analog, said Tom Hamlin, Sales Manager Retail/Manager Professional Services for Tyco Security Products. "Tests on previous IP PTZ cameras had not performed to the level that C21 required," he said, "especially with their uncompromising LP standards." But the i625s, along with the victor/VideoEdge video management system (VMS), were able to provide the necessary low latency, high-quality picture and continuity of image capture that Century 21 required. Within the video management system platform, according to Williams, one of the most appealing features is the speed of the system for searching recorded video. Video that used to take as long as four hours to watch can be condensed to just 25 minutes, he said. The VideoEdge metadata collection and motion search tools are credited with reducing search and review times. Additionally, the user friendliness of the system makes it easy to burn key video onto a CD or DVD, which is an activity Williams does on a daily basis. Benefits "The i625s, along with the victor/VideoEdge VMS, were able to provide the necessary low latency, high-quality picture and continuity of image capture that Century 21 required", says Tom Hamlin, Sales Manager Retail/Manager Professional Services, Tyco A further advantage of the system is the ability to access video via an iPad or iPhone, so security personnel aren't tied to their desktop or office or even have to be on-site to monitor and respond to situations. As part of Century 21's efforts to continue to innovate with its LP system, Betesh said "they are looking at analog-to-IP conversions for its other locations, beginning with the flagship downtown Manhattan site. That store, which spans more than 200,000 square feet, also features more than 800 analog cameras." Store size, layout and design all play a role in the number and placement of cameras, according to Betesh. The high ceilings in the Jersey Gardens store actually allowed for the use of fewer cameras because each one could cover a wider area. Converting from analog to IP would certainly be an investment, acknowledged Betesh, but he sees opportunities because the system can be used for more than just loss prevention. "There are a lot of additional returns on our investment in technology that are possible, such as tracking shopper behavior that can improve our guest experience," he said. By using active surveillance to track shopper movements, store operators can better position merchandise and displays, and staff their stores for both sales and security based on time-of-day analytics. And while on-site staff is making use of this type of analysis, Betesh said analytics can also be tied into the POS system and used by fraud analysts to detect issues at the cash registers. With all the new features, plus not losing anything in the analog-to-IP conversion, Betesh said he sees the long-term value in continuing with an IP surveillance system such as victor/VideoEdge that allows Century 21 to maintain the benefits of analog with the possibilities of IP video. "As long as we maintain what analog provided for us, everything else is just gravy," he said.
Experts sections