Senthil Krishnapillai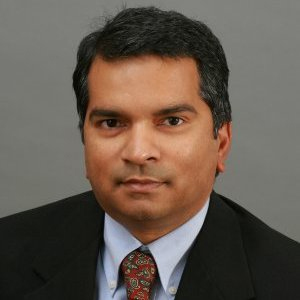 Senthil Krishnapillai
Head of Mobile Secure Group,
SAP
Senthil Krishnapillai is Head of Mobile Secure Group at SAP. Senthil previously worked for Sybase (SAP company), Extended Systems, Rand Software Corporation, Teledata Informatics Ltc. He has more than 18 years of established track record in product management, product development, presales and product marketing for the mobile devices in the enterprise and consumer markets. Senthil holds a Masters, Computer Science degree from St. Joseph's college, Tiruchirappalli, India.
News mentions
With the planned solution, the company aims to help customers easily and securely access enterprise systems from anywhere in the world RSA Conference - Pulse Secure announced recently that the company plans to enable customers to use Pulse Secure's industry-leading VPN technology to provide transparent secure access for SAP Fiori® mobile apps. With the planned solution, the company aims to help customers easily, transparently and securely access enterprise systems from anywhere in the world. Pulse Secure is focused on providing mobile workers with the native user experience they want while providing the mobile security and productivity companies require. Underpinning this experience is seamless user connectivity from any device while helping ensure intelligent and context-aware security. SAP provides cloud-based services designed to optimize the mobile experience for companies deploying mobile apps including SAP Fiori. SAP HANA® Cloud Platform provides a mobile services integration framework offering a no-code option, helping customers with faster delivery of flexible mobile apps that take advantage of tools like Pulse Secure. Secure Access For Mobile Apps On Managed & Unmanaged Devices The Pulse Secure Per-App VPN software development kit (SDK) will be made available as a plugin during the app build process, so customers can bring secure access to individual SAP Fiori apps for app-centric management on managed and unmanaged devices. Pulse Secure intends that SAP Fiori mobile apps leveraging the Pulse Secure VPN SDK plugin will be able to transparently use Pulse Connect Secure already in the enterprise data centre. This capability is expected to provide users with transparent access while the enterprise leverages the existing VPN appliance for security, compliance and scale. "The demand for enterprise-class security is at an all-time high with the evolution of brings your own device (BYOD)," said David Goldschlag, SVP of Strategy at Pulse Secure. "By working with SAP, we expect to help enterprise customers meet their compliance regulations by managing security on a per-app basis. Per-app security protects enterprise data on the device as well as network access while also respecting personal use of the mobile device." "SAP and Pulse Secure have many customers in common, including some of the world's largest enterprises. SAP is pleased to be able to help customers simplify their infrastructure in the cloud while building mobile SAP Fiori apps that integrate with their existing VPN infrastructures," said Senthil Krishnapillai, head of mobile cloud services at SAP. To learn more, visit Pulse Secure at booth #415 South Hall, Moscone Center at the RSA Conference.
Experts sections