Scott MacKenzie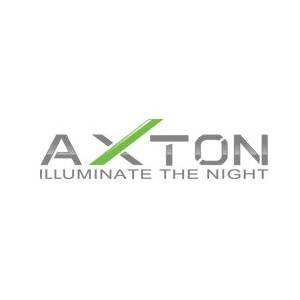 Scott MacKenzie
Business Development Manager,
AXTON
Scott MacKenzie is a Business Development Manager at AXTON.
News mentions
Through this partnership PSA integrators will gain a competitive edge by offering lighting products to its customers AXTON Security Lighting Solutions recently announced it has entered into a partnership with PSA Security Network to distribute AXTON's infrared, visible and hybrid lighting solutions for security industry. Through this partnership PSA integrators will gain a competitive edge by offering unique and quality lighting products to its customers. PSA Security Network is the world's largest electronic security cooperative, owned by the most progressive security integrators throughout North America who are responsible for over $2 billion annually in security, fire and life safety installations. The Partnership "PSA is excited to begin our new partnership with AXTON," said Craig Patterson, director of vendor management for PSA Security Network. "Several of our integrators have already seen the "AXTON light" and were instrumental in helping bring their quality line of security lighting products to the PSA line card." "The only patented and true Hybrid lighting solution featuring infrared and visible light in one unit, deters crimes and makes it possible to record color imagery in nighttime," said Scott MacKenzie, Business Development Manager at AXTON. "AXTON's Hybrid system is entirely event-driven, meaning the white light only comes on during the specific event preprogrammed through VMS or auxiliary devices. During normal nighttime operation IR light illuminates the scene. This makes it easy to comply with light pollution ordnances and provide visible light ONLY when needed." AXTON Security Lighting Solutions AXTON is the only true US-based manufacturer of security lighting solutions. All products are designed and built from the ground up in Salt Lake City, UT. AXTON offers a comprehensive selection of over 400 lighting products, from visible to hybrid lighting that will cover almost any application in mind. Small installers, Fortune 500 companies and top clearance government projects, all found AXTON to be an appropriate solution for their lighting requirements. Each and every unit is built to order by hand, regardless of the order size. Typically, orders are shipped within 24-48 hours from their Salt Lake City location near the airport. Every unit is QC tested multiple times and held to the highest performance and reliability standards before it leaves the facility. AXTON Services AXTON offers Lifetime Warranty with advanced replacement on all of its products. If a unit malfunctions, they will send you a replacement to install, and sort out all the details later. All customer service and technical support is handled directly from their Salt Lake City location by live knowledgeable staff. Technical and installation questions, most likely, will be answered by the technician that actually built your units. Free of charge project planning and consultation is available for projects of any size, from a small gas station to a full blown refinery.
Experts sections