Sandi Davies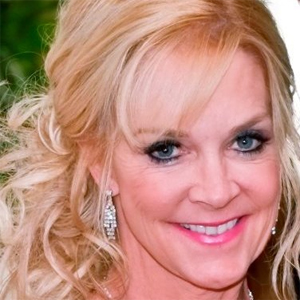 Sandi Davies
Executive Director,
International Foundation for Protection Officers
Sandi Davies is Executive Director at International Foundation for Protection Officers (IFPO). She specialises in security management, corporate security, security operations, emergency management, homeland security and physical security etc. Her main interest in the security industry includes leadership work within ASIS International in the Security Services Council and the Women in Security Work Group.
News mentions
ASIS International, the association of security management professionals, is pleased to congratulate the winners of the ASIS Foundation's 2019 scholarships and grants. In all, the Foundation awarded 54 scholarships totaling more than $38,000 — including 34 scholarships for ASIS certifications that were awarded to ASIS members in 15 countries and six academic scholarships awarded to students pursuing careers in security management. "The ASIS Foundation has no greater mission than to position security professionals for longterm success," says Cy Oatridge, president, ASIS Foundation Board of Trustees. "The Foundation is grateful for the support of our partners, as we strive to strengthen our profession for the years to come." Partners with Securitas and IFPO Industry specific professional certifications are becoming more valuable than some degree programs"These scholarships were made possible by the generous support of individuals, ASIS chapters, and supporting organizations like Securitas and the International Foundation for Protection Officers (IFPO). For the first time, the ASIS Foundation partnered with IFPO to award 14 scholarships for IFPO's Certified Protection Officer (CPO) and Certified in Security Supervision and Management (CSSM) programs. "Industry specific professional certifications are becoming more valuable than some degree programs," says Sandi Davies, executive director, IFPO. "It delights us to partner with the ASIS Foundation to offer scholarships to deserving candidates, fast tracking their path to become future industry leaders." Promoting excellence in security practice In addition to scholarship programs, the Foundation also awarded grants to promote excellence in security practice. The Public-Private Partnership Grant in honor of Matthew Simeone, made possible by the support of the ASIS Law Enforcement Liaison Council, is a $4000 grant awarded to a full-service law enforcement agency in support of an active partnership with the private sector. The 2019 recipient of this grant is the Hennepin County Sherriff's Office (HCSO) in Minneapolis, MN, USA, in recognition of their HCSO Shield information-sharing program. With more than 1300 registered members, the HCSO Shield program is the largest Shield network outside of the New York Police Department (NYPD). The Security Education Grant in honor of Roy Bordes provides up to $10,000 in support of an ASIS chapter's efforts to conduct a two-day, locally delivered security education program. The 2019 grant was awarded to the ASIS Asunción Paraguay chapter. The chapter's resulting security management training will take place in 2020. The full list of 2019 ASIS Foundation scholarship and grant recipients is available on the ASIS website. The application window for 2020 scholarship and grant applications will be open from February 1 – April 15, 2020.
ASIS International, the world's largest association for security management professionals, announced the current list of supporting organizations for its 63rd ASIS International Annual Seminar and Exhibits (ASIS 2017), taking place 25-28 September in Dallas, TX. This new program focuses on uniting organizations allied to security for greater collaboration, increased peer-to-peer sharing, and heightened professional development opportunities. The International Foundation for Protection Officers (IFPO) is excited to sign on as a supporting organization for ASIS 2017, said Executive Director Sandi Davies. "While our missions vary, both IFPO and ASIS International are committed to educating security professionals at every stage of their careers and providing pathways for lifelong learning. This commitment to the profession is the foundation of the partnership—one we look forward to growing in the years ahead." Confirmed Supporting Organizations: • Association of the United States Army (AUSA) • Association for Unmanned Vehicle Systems International (AUVSI) • Building Industry Consulting Service International (BICSI) • Coalition of UAS Professionals • College and University Police and Investigators Conference (CUPIC) • Document Security Alliance (DSA) • Global Business Travel Association (GBTA) • Hostage US • International Association for Healthcare Security and Safety (IAHSS) • International Association of Emergency Managers (IAEM) • International Association of Professional Security Consultants (IAPSC) • International Critical Incident Stress Foundation (ICISF) • International Facility Management Association (IFMA) • International Foundation for Protection Officers (IFPO) • International Organization of Black Security Executives (IOBSE) • International Wireless Communications Expo • The Loss Prevention Foundation • Military Police Regimental Association (MPRA) • National Association of Security Companies (NASCO) • Overseas Security Advisory Council (OSAC) • PSA Security Network (PSA) "From IoT security to insider threats, security professionals are facing unprecedented challenges," said Thomas J. Langer, CPP, President of ASIS International. "Sharing information and collaborating—across disciplines and industry sectors—is more vital than ever. ASIS is pleased to lead the charge on this effort and believe that the framework laid by our Supporting Organizations at ASIS 2017 will be the beginning of continued collaboration across the profession." ASIS 2017 is produced in partnership with InfraGard and Information Systems Security Association (ISSA).
The event recognizes four female ASIS members whose contributions have furthered the growth of women in security industry Hikvision USA, the North American leader in innovative, award-winning video surveillance products and solutions, honored women in the security industry at yesterday's Karen Marquez Honours, presented by ASIS International's Women in Security council. The annual event, now in its third year, recognises four female ASIS members whose contributions have furthered the growth of women in the security industry. The Women in Security council (WIS) provides support and assistance to women in the security industry and works to inspire those interested in entering the industry. WIS supports and promotes its global members by utilizing collaborated skills and talents to strengthen leadership abilities. Karen Marquez honors "We stand on three pillars: support, inspire, and promote," explained Gail Essen, CPP, PSP, chair of the WIS Council. "Our strategic plan and the work by our twelve committees encompass these pillars to increase the number of women in the security industry. The Karen Marquez Honors are one way we support and celebrate the efforts of such women." Karen Marquez was the co-owner and executive vice president of MVM, Inc., a physical security services firm, and had a 23-year career in security. Her service as a member of Women Business Owners and the National Association of Female Executives allowed her to bring her hands-on expertise to global management issues. Ms. Marquez died in 2006 after a long battle with cancer. Her work is carried on today by the Marquez Foundation, an organization that helps Hispanic students achieve college education, and by WIS. This Year's Honorees Hikvision was a proud sponsor of the Karen Marquez Honours, and several women from Hikvision attended the event. This year's honorees were Sandi Davies, executive director of IFPO International, Victoria Ekhomu, managing director of Trans-World Security Systems, Julieta Munoz Cornejo, regional vice president for ASIS Mexico, and Susan Walker, regional security manager at the Department of Homeland Security. Jeffrey He, president of Hikvision USA and Hikvision Canada, remarked on the company's commitment to women in the security industry. "As Hikvision rapidly expands in North America, we continually seek to meet the needs of our diverse array of customers. By building a team that includes a diverse group of men and women, we strengthen our own capabilities with a broader set of backgrounds, and in turn ensure the future of the company's success. Hikvision is pleased to support Women in Security and we offer our congratulations to the Karen Marquez Honorees."
Experts sections