Richard Eaves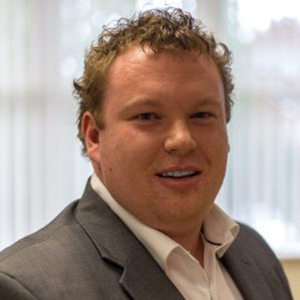 Richard Eaves
Operations Manager,
Business Insight3 (Bi3)
Richard Eaves is the Operations Manager at Business Insight 3, a specialist solutions provider that supplies cutting edge technology for security and customer intelligence. Richard specializes in security systems as a monitoring and integration specialist with a focus on technical and operational account management and development.
News mentions
The COVID-19 global pandemic continues, and more and more companies are looking for ways to continue (or resume) operations while minimizing the coronavirus's negative impact on their workforce, or potentially contributing to disease spread among the wider population. Thermal cameras have been proposed as a solution to screen individuals for elevated body temperature since the beginning of the pandemic. However, the technology has its detractors, and there are regulatory questions. We asked this week's Expert Panel Roundtable: How can thermal cameras be used effectively for fever detection to screen for infectious diseases?
Following many years of successful collaboration in the Security Systems sector, CSL and Business Insight 3 (BI3) will expand their partnership to incorporate the growing Business Intelligence market. CSL's expert solutions, including CSL Router, will be supplementing BI3's newest offerings to provide secure, reliable and rapidly deployable connectivity. Business Intelligence Business Intelligence focuses on the collation and analysis of data and metrics, based on the behavior and movements of customers, visitors, and staff. In today's world, visitor and occupancy data insights are vital for businesses that remain operating and are making plans to re-open to the public. However, the limitations in place are likely to vary and there is a greater need than ever for flexibility. CSL Router set up and configuration CSL is enabling BI3 to provide remote set up, configuration and ongoing maintenance of their systems, via CSL Router CSL is enabling BI3 to provide remote set up, configuration and ongoing maintenance of their systems, via CSL Router. Additionally, CSL Router's 4G connectivity ensures that the data providing real time insight and management reporting is always successfully transferred from the premises to BI3's reporting platform. This ensures there are no delays in dealing with any issues 'on the ground' as and when they happen – providing peace of mind to BI3's customers. CSL – BI3 partnership BI3's Head of Operations and Business Intelligence, Richard Eaves, commented, "The demand for instant connectivity in the security and business sectors have been increasing significantly over the past few years." Richard adds, "Today we see this as one of the main challenges facing the industry and we are therefore delighted to extend our partnership with CSL. Their 4G Routers allow us to offer our customers a totally independent, reliable connectivity solution to enable them to get systems up and running quickly and securely." CSL's Sales Director, Rob Evans, added, "CSL Router provides immediate internet connection, with total independence from existing IT networks. This is all backed up with maximum reliability via multiple 4G Roaming SIMs and is fully encrypted for complete end-to-end connectivity."
DAVANTIS can detect and reduce crime through the use of highly intelligent and focused algorithms to maximize the full detection and prevention capability of standard CCTV systems Since 2009, Business Insight 3 (Bi3) has been supplying new and innovative security and retail solutions to customers throughout the UK and Ireland. Specializing in offering 'Best in class' solutions to meet modern security challenges, Bi3 look to further enhance this by building strong, strategic partnerships with complimentary businesses. Bi3 enjoy the benefits offered via a close technical relationship with leading UK CCTV design and manufacturing company, 360 Vision Technology. "The key principles of Bi3 are innovation, information and intelligence. As the business has developed, these three principals have remained a core component of our strategy, and continue to shape the way the company evolves," explains Richard Eaves, Bi3 Operations Manager. "Our dedicated team can assist with any project from design and specification through to install and after sales support. Deep technical integration with leading product manufacturers like 360 Vision Technology help us drive our own product development, to directly meet our end-user's varied requirements. This has been particularly successful in the development of our DAVANTIS video analytics solution." Accreditation And Certifications For Video Analytics Product After rigorous testing to ensure compliance with the relevant standards, the DAVANTIS video analytics product has been certified i-LIDS High Security Level 3 approved primary detection system, for operational alert use in sterile zone monitoring applications (2009). Issued by the Home Office Centre for Applied Science and Technology (formerly CPNI), this certifies the DAVANTIS video analytics solution for sole source use for detection at Government facilities. The DAVANTIS product has also received Secured by Design (SBD) Accreditation, meeting both the Police Approved Standards and Police Preferred Specification. "DAVANTIS can detect and reduce crime through the use of highly intelligent and focused algorithms to maximise the full detection and prevention capability of standard CCTV systems" DAVANTIS has the ability to centrally analyze all types of video streams and alert/react on a series of varied preset rules. DAVANTIS can detect and reduce crime through the use of highly intelligent and focused algorithms to maximize the full detection and prevention capability of standard CCTV systems. Innovative Video Analysis Solutions "At Bi3 we are passionate about innovation, we don't believe in standing still and accepting the status quo," adds Ed Kohut, Bi3 Technical Director. "We are constantly searching for innovative products that we can use to help our customers meet their needs. Thanks to a close technical relationship with 360 Vision Technology, we have been able to develop DAVANTIS software to support the simple integration of 360 Vision's camera range. Not only does this mean reduced installation time of 360 Vision cameras into a Davantis network, but full SDK level direct access to camera functionality - including our commended 'Detect and follow' feature. Our technical relationship with 360 Vision really comes into its own here, with a feature that not only detects and positions, but tracks objects via the 360 Vision camera – making CCTV control rooms far more effective and successful at being able to quickly resolve developing incidents."
Experts sections