Phillip Cable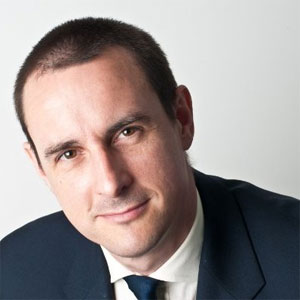 Phillip Cable
Chief Executive Officer,
MAST Services and Logistics
Phillip Cable is the Chief Executive Officer and co-founder of MAST. Phillip has been a key factor in the growth and diversification of the MAST group of companies and his vision and leadership has been consistent throughout. He has developed recognized industry leading expertise and presence and has been part of the underlying development of the maritime security industry. Phillip is a law graduate and holds a Post Graduate Diploma in Legal Practice and has a Master's degree in Maritime Law which provides him with an exceptional understanding of the sector's specific insurance and legal requirements.
News mentions
Tony brings more than 30 years' experience of working with companies to develop effective operating visions and sales strategies Leading maritime security company MAST has appointed Tony Armour as Client Development and Marketing Director with immediate effect. Tony is a proven leader with extensive experience in senior management and sales roles, including within international companies. At DST Systems, one of the world's leading business process management solutions providers, he was responsible for their international operations and delivered an 80% increase in turnover while doubling the operating profit. He previously held roles with global consulting firms KPMG and BearingPoint and spent eight years with the information giant Reuters, both as Sales Director and as a Business Director with P&L responsibility for one of their UK operating divisions. Phillip Cable, CEO at MAST, said: "We are delighted to have Tony on board as he brings with him more than 30 years' experience of working with companies to develop effective operating visions and sales strategies. The maritime security world is going through a period of transition and Tony's expertise will ensure MAST continues to deliver a high-quality service and exceed clients' demands while remaining competitive." He added: "MAST has already made great strides in addressing the increasingly challenging environment it works within. We continue to closely adhere to rigorous international security standards and actively keep our clients up to date in the ever-changing maritime security world. Our focus is on working with our clients to provide solutions that add real value to their businesses and I am confident that Tony will make a major contribution to our efforts going forward." Tony said: "MAST has a forward thinking senior team with energy and ideas and I look forward to working with them to evolve how they engage with and serve their clients. After ten years of success they continue to have stable leadership, a profitable business and are growing at a time when some of their weaker competitors are falling by the wayside. I am very pleased to now be part of the team and to help them build on the strong base they have already achieved."
WESMAR's sonar products also have the ability to be configured permanently at entrances to marinas, ports and harbors A new partnership between leading maritime security company MAST and cutting edge marine sonar systems provider WESMAR has been established to protect super yachts and the maritime industry from security risks. MAST For Bespoke Security Packages For The Maritime Industry Phil Cable, CEO of MAST, said: "Global threats to assets and personnel operating in the maritime environment are complex and continually evolving. While obstacle avoidance is an age old navigational concern applicable in all waters, the ability to detect divers approaching while at anchor is a valuable capability in light of recent threats by terrorist organizations to conduct attacks on vessels in the Mediterranean and beyond." MAST has been developing and designing bespoke security packages for the maritime industry and global yacht clients since 2008, and is regularly called upon to advise, design and install security systems on yachts, ships or marine installations. WESMAR, a US based company, is widely recognized as the leading US manufacturer of advanced marine sonar systems for fish detection, navigation and security. WESMAR's powerful navigational and security sonar are systems of choice for recreational and cruise vessels around the world for underwater surveillance and navigation, addressing yacht safety at anchor or underway. The company has been providing sonar and advanced electronic solutions to the maritime industry since 1965. WESMAR President Bruce Blakey said: "Our sonar technology is used as a navigational tool for obstacle avoidance and other underwater threats. Our unique, high resolution display and user friendly interface provides the ability for vessels to easily detect and identify potential risks, and allows captains and crews adequate time to respond accordingly." WESMAR's Sonar Products Is A Powerful Addition To Maritime Security In addition to being an asset to vessels, WESMAR's sonar products also have the ability to be configured permanently at entrances to marinas, ports and harbors, where continuous monitoring can be a powerful addition to security provided by local coast guard and marine police. This solution can now be offered as a viable option to governments when conducting port risk assessments and making recommendations for improvements in levels of protection. Steve Hull, General Manager at MAST North America, said: "The partnership with WESMAR is further evidence of our ongoing commitment to provide our clients operating in the marine environment with access to the most advanced technology driven security solutions. There is a strong synergy between our companies and the WESMAR sonar product line is ideally suited in our range of products and services to these industries and our global clientele." Beyond the commercial relationship, both organizations share a common drive to make the maritime environment a safer place to live and work.
Experts sections