Olivier Nitre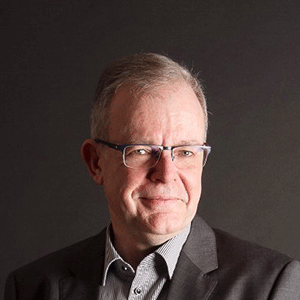 Olivier Nitre
Vice President, Global Sales & Products - Video Security and Information,
Teleste Corporation
Olivier Nitre is experienced in managing business and leading teams for Teleste. He currently holds the position of Vice President of Global Sales & Products - Video Security and Information at Teleste and is responsible for growing strategic accounts, new channels, professional services and brand awareness. Olivier's key strengths include sales, marketing, professional services and expertise in complex and innovative networking environment, listening to market trends, understanding and being ahead of customer expectation, turning them into revenue and building and executing business plans.
News mentions
The deployment will consist of video management hardware and software combined with engineering and support services Teleste, an international technology group specializing in broadband video and data communications systems and services,has announced that it will deliver its S-VMX video management solution to upgrade and expand the video surveillance system of the Paris police authorities in France. The deployment will consist of video management hardware and software combined with engineering and support services. The order represents a new phase in Teleste's service offering to the Paris Prefecture de Police and IRIS, the contractual partner operating and managing the system, in the scope of a public private partnership running until 2026. UEFA 2016 Security Teleste's video security system was recently in use in Fance to promote public safety during the UEFA 2016 soccer championship. The new deliveries will support a system upgrade to full HD video surveillance. In addition, they will support expanding the coverage of the Paris region's video security system to incorporate several tens of thousands of cameras, including integrating the metro video surveillance system and video security system of the French national railway company, SNCF. Public Space Security "We highly appreciate that the Paris police authorities have trusted our Enterprise Class video security solution to provide them with the best toolset available when extending their video security system in Paris", said Olivier Nitre, VP of Sales and Products for Teleste. "Our video security solutions are designed for modular and flexible system architectures enabling advanced customization that makes them fit forvery specific operational needs. For example, our S-VMX video management platform is designed to host multiple services, such as metadata service and video analytics, in he highly demanding and mission-critical environments typical of public space security for a modern metropolis" Interconnecting Systems Teleste's S-VMX will interconnect multiple existing third party city security systems under its umbrella. Teleste's interconnection and system federation solutions portfolio will be extensively utilized including, among other items, its cost-effective Command & Capture™ application. As part of the deployment, Teleste will also deliver its high density recording platform that was unveiled earlier this year. Offering up to five times better density compared to standard models, the platform enables a significant performance increase in data storage within the video management system (e.g. up to 800 Full HD recording channels are processed in only one 19' 3U high rack).
Paris Police Prefecture and the French National Police deploy Teleste's video security solution for safety and operations across France Teleste, an international technology group specialized in broadband video and data communications systems and services, announced that its video security solution will be utilized by Paris Police Prefecture to back up public safety across the country. The system roll-out is scheduled for the 2016 UEFA European Championships starting 10th June. The tournament will take place in 12 locations across France, and it will host more than 2.5 million visitors. Effective Security Backup "We are proud that our long-term customer, Paris Police Prefecture, and the Police Authorities have trusted our solution to provide them with the best tool available for ensuring public safety during this major European sporting event",said Johan Slotte, Deputy CEO for Teleste and head of its Video Security and Information Solutions business unit. "Regarding events of this scale and magnitude, the public authorities are often faced with extensive challenges concerning the safety of people and operations. In addition to event areas, security needs are emphasized in public spaces, such as train and metro stations and popular tourist attractions. A modern, sophisticated video security solution, like Teleste's, can offer operators the right toolset for achieving greater situational awareness and shorter reaction times throughout the locations, all resulting in improved effectiveness of operations and increased safety of the public", told Olivier Nitre, VP of Sales and Products of Video Security for Teleste. Teleste's solution has beenutilized in high-level events suchas the G20 summit in Brisbane in2014 and the COP21: UK ClimateConference held in Paris in 2015 Teleste has a proven track record of providing public authorities and organizations with video security solutions that meet their strict requirements for ensuring safety of operations, attendees and the general public during special events. Our solution has been utilized in high-level events such as the G20 summit in Brisbane in 2014 and the COP21: UK Climate Conference held in Paris in 2015. The Paris Police Prefecture has also utilized our solution to build security in the greater Paris area since 2010. Teleste S-VMX Mobility Platform For this special event, Teleste offers its S-VMX mobility platform that extends the capabilities of its S-VMX video management system to all security forces, police officers and first responders on the move. It offers many different possibilities and functions for CCTV mobile operation, including push HD video from operating centers to mobile devices, mobile camera control from tablets, as well as localize phones and tablets in real time on georeferenced maps, to name but a few. Effective use of temporary and moving video sources, such as drones and helicopter cameras and mobile command centers, is enabled by the Command & CaptureTM application that allows a seamless federation of events and tasks to the core system and their control in a single operating point. In addition, the best of cryptographic technologies are utilized to ensure fully secured and encrypted communication within the system over both public and private networks.
Experts sections