Neill Williams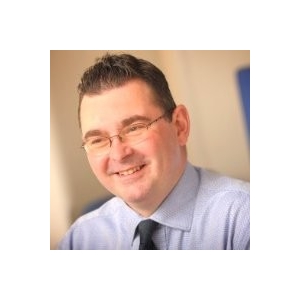 Neill Williams
Neill Williams is the Director at Smart R Distribution Ltd.
News mentions
Smart R Distribution's ability to provide installers throughout the UK with a competitive edge, has been enhanced with the news that it has been appointed an authorized distributor of the new Comelit Secur HUB wireless intruder alarm system. About Comelit Secur HUB Utilizing the Comelit Cloud solution and offering both Wi-Fi and LAN connectivity, Secur HUB operates by way of a secure, high-performance, two-way radio link between the control panel and the sensors. Secur HUB is designed to enable residents and businesses to seamlessly monitor and manage the intruder alarm functionality alongside their Comelit video door entry and Comelit CCTV systems, with the help of a free, feature-rich Comelit App. Design, features, and functions Designed for quick installation and supported by an intuitive wizard, Secur HUB does not require ports to be opened on the router in order to manage it, or for viewing any connected CCTV cameras. Via the App, users can remotely set or unset the system, check the status of individual sensors, organize notifications to match their requirements, and view the control panel's event log. Up to 16 high-definition IP network security cameras can be directly connected to the control panel, enabling users to view live video streams via the App, while up to 4 of the cameras can be triggered to start recording when there is an alarm event, in order to provide visual verification of the incident. In addition to the 16 cameras connected to Secur HUB, the Comelit App also supports cameras built into Comelit video door entry units, as well as multiple network video recorders (NVRs) which may be deployed in support of a high camera count Comelit CCTV solution. Installation and IoT technology "Although we do not normally support intruder alarm systems, we have been impressed with what Secur HUB has to offer," said Neill Williams, Director of Smart R, the specialist distributor of access control and CCTV solutions. "It offers an aesthetically attractive, feature-rich and keenly priced way to detect would be intruders for residential applications and small commercial premises type applications." "The ease at which it can be installed and the use of IoT-based technology, makes us extremely confident Secur HUB will quickly become known as the 'installers' friend'. Users will be equally impressed with how easy it is for them to remotely access, monitor, and manage all their Comelit security solutions from a single App."
Frictionless access control has become a must for many businesses that want to create a hygienic working environment for colleagues and visitors in a COVID-19 affected world. The availability of the Safetrust Touchless Identity solution from Smart R Distribution could not therefore come at a better time. The Safetrust Touchless Identity solution provides the opportunity for existing access control systems operating within airports, offices, education establishments, factories, hospitals, local authority and government buildings to be upgraded to support mobile credentials without having to incur the cost and disruption of replacing existing card readers. Mobile credentials application When plugged into the connector on the rear of an existing HID Global® iCLASS® card reader, a Safetrust Bluetooth Low Energy (BLE) SABRE MODULE provides support for the Safetrust Wallet mobile credentials application. The ability to read securely programmed DESfire cards, as well as existing HID Global® iCLASS® credentials The ability to read securely programmed DESfire cards, as well as existing HID Global® iCLASS® credentials, means that users have the freedom to choose from multiple suppliers for their ongoing credential requirements. The SABRE DECAL has specifically been designed with the many thousands of installed HID Global® proximity card readers in mind, enabling them to be upgraded to support the Safetrust Wallet mobile credentials' application within a minute. Touchless identity solution This is achieved by simply sticking the decal onto the HID reader. No new wiring or a battery is required, as the module has been engineered to take its power from the proximity card reader's RFID emissions. With the help of SABRE INLINE connected to other types of card readers, the Touchless Identity solution works equally well with any manufacturer's access control system which uses Wiegand readers. "Whichever system this solution is added to, it does not stop existing access control cards and readers from working, and this means end-users can migrate to a totally frictionless workplace at their own pace," said Neill Williams, Director of Suffolk-based Smart R Distribution. Multiple access control cards The Touchless Identity solution also offers system integrators the opportunity to provide their clients with extra value" "Beyond the immediate need for people to have peace of mind in knowing they are working or visiting an environment where there are measures in place to restrict the possibility of COVID-19 being spread, the Touchless Identity solution also offers system integrators the opportunity to provide their clients with a considerable extra value from their existing access control systems." "Safetrust's SABRE USB, for example, when inserted into a laptop, PC, photocopier or vending machine, will ensure they can only be accessed or used by those with the appropriate encrypted mobile credentials securely stored on the Safetrust Wallet application running on their Android or iOS smartphone or tablet." The Safetrust Wallet can store an unlimited number of credentials, enabling users to have a single identity to gain access to multiple buildings that may utilize different access control systems without having to carry around multiple access control cards.
Smart R Distribution has announced it will be exhibiting at The Security Event which takes place at the NEC Birmingham on 28-30 April 2020. Simon Shawley, who recently joined Smart R Distribution in a business development role, says the exhibition will provide an ideal opportunity for the company to formally launch its new CCTV division. "Many of the visitors to The Security Event will know of Smart R Distribution as a specialist distributor of Access Control, with specialist knowledge in cards and reader technology, but we have in fact been supporting CCTV products for some time." "However, with both product sets now almost routinely being specified for the same projects, we believe the time is right for us to significantly increase our CCTV activities and work with installers and system integrators to generate new sales opportunities." Value-added distributor We are looking forward to presenting many of these products to existing and potential new customers" Smart R Distribution is confident that by combining the industry knowledge of founding directors, Derek Clenshaw and Neill Williams with Simon's extensive CCTV expertise, it will establish clear blue water between itself and other distributors by adding real value to the supply chain. The company takes pride in having built an enormously talented and highly trained pre and post sales team who are just one phone call away when installers and system integrators are looking for objective, professional advice on how to 'put the right pieces together' in terms of integrating Access Control and CCTV. Hanwha Wisenet L camera range In addition to distributing and offering first line technical support for an extensive range of door entry and access control solutions from many of the electronic security industry's manufacturers, Smart R Distribution is a distributor of Vivotek CCTV products. It is also one of just two UK distributors who are able to supply the keenly priced Wisenet L camera range manufactured by Hanwha Techwin. "We are looking forward to presenting many of these products to existing and potential new customers who visit stand G70," said Simon. "We will also take the opportunity to raise awareness of the new range of CCTV products from Comelit."
Experts sections