Mr. Jack Chia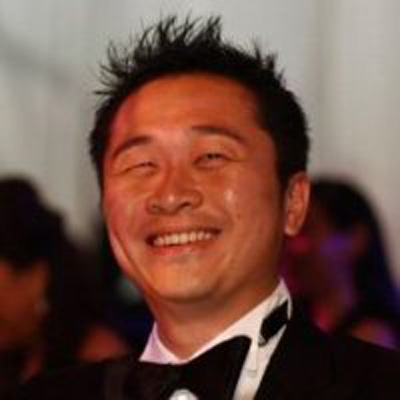 Mr. Jack Chia
Executive Director,
MP International
Jack Chia is the Executive Director of MP International. He brings with him over eight years of cross-industry experience working with high profile brands around the region which includes Singapore Tourism Board, Infocomm Development Authority of Singapore, Siemens, Motorola, BASF, Sony, Oracle, DaimlerChrysler Ford, and Mazda. He specializes in event marketing, tradeshows, brand experience, etc.
News mentions
Some 2,107 government officials and commercial buyers connected with 75 exhibitors from 17 countries and regions Myanmar Deputy Minister of Finance, Mr Maung Maung Thein officiated the opening of the inaugural Myanmar Security Expo. Over the 3 days' event, some 2,107 government officials, commercial buyers and media convened and connected with 75 exhibitors from 17 countries and regions. Close to 16% of the visitors are government officials and decision makers from private organizations. The 12 presentations and seminars were well attended, an indication of the keen interest of the local security community to learn and keep abreast of the latest security solutions and technologies. Myanmar Security Expo is a new tradeshow held in Yangon for the security community. It showcases solutions such as surveillance system, access control management system, command and control system, biometrics, smart card, data security solutions and many others. Initial survey results showed 98% of the visitors are satisfied with the tradeshow and that visitors are looking for more international suppliers and more security solutions. "We are heartened by visits from various ministries and commercial companies. There is an obvious requirement for security products and services besides the government sector, such as banking and finance, hotels, telecommunications and many others. Security is important for all businesses, big and small." said Mr Jack Chia, Executive Director of MP International, the organizer of Myanmar Security Expo. "As an emerging market with huge foreign investments and new infrastructure developments happening very rapidly, a tradeshow like this acts as a gateway for foreign suppliers to test the response of their products. On the other hand, for the local visitors, this tradeshow allows them to meet various new suppliers and review new solutions without having to fly overseas." Mr Chia continues. ST Electronics (Satcom & Sensor Systems) provides satellite communications, microwave sensors and radar surveillance systems for various applications in the telecommunications, industrial, oil & gas, financial, homeland security, government and defense markets. Mr. Rickie Chew Kok Leong, Sales Director, ST Electronics (Satcom & Sensor Systems) Pte Ltd commented "this is our first time exhibiting in a security event in Myanmar. The experience was good for us and we have some good leads to follow-up with." "The quality of the visitors from government and security sector met our expectations and objectives. We were glad to have participated in Myanmar Security Expo which gave us the opportunity to explore this emerging market." said Mr Dixon Chow, Manager for SSBD, Panasonic Systems Solution Asia Pacific. Panasonic System Solutions Asia Pacific delivers B2B solutions such as unified business communications, mobile computing, data storage, security and surveillance, imaging network solutions and many others. With such strong interest from local Myanmar market and solution providers from Singapore and Asia, Myanmar Security Expo will return for its second edition next year.
Interpol World 2015 showcased the latest developments and technologies from 258 companies globally The inaugural INTERPOL World 2015 saw 7,807 government leaders, together with representatives of international organizations and researchers converge to discuss strategies to develop safer and more secure cities. A global platform to develop security solutions for the rapidly urbanizing world, INTERPOL World concluded yesterday with potential and new partnerships forged and a stronger collective resolve to develop a more secure, resilient and safer cities for people around the world. Held from 14 to 16 April, the INTERPOL World Expo, together with the INTERPOL World Theatre and demo area, had showcased the latest developments and technologies from 258 companies globally, while the INTERPOL World Congress closed on 16 April with 437 delegate exchanging ideas in the thought leadership dialogues and business meetings. Vibrant Exchange Of Best Practices, Experiences And Technologies "I am thrilled that INTERPOL World has seen a tremendous success at its debut. The vibrant exchange of best practices, experiences and technologies across various government agencies and international organizations over the past few days underscores the event's significance as the premier platform for global industry captains to have insightful exchange of conversations and to collaborate to find innovative solutions to address the various security challenges," Mr. Jack Chia, Executive Director of the MP International. "Vibrant exchange of best practices, experiences & technologies across various government agencies & international organizations over the past few days underscores the event's significance" A key theme that was discussed and debated during INTERPOL World was the issue of what makes the world safer and secure environment. There was broad agreement is the necessity to innovative multi-stakeholder partnerships in order to deliver solutions to the growing challenges of policing and security. Event Provided A Platform For NEC To Introduce Its Latest Innovations "The quality of discussions and participation at INTERPOL World was outstanding and we are very glad to have been a part of an excellent event where we were able to interact with potential partners and expert panels. The event provided a platform for NEC to introduce its latest innovations and to engage relevant authorities on current security issues," said Mr. Hironori Takahashi, Vice President, Public Business Unit, NEC Corporation. Participants at INTERPOL World also stressed for greater dialog and collaboration between public and private entities to create more innovative and cost-effective solutions to improve global security. "INTERPOL World was a good platform for us to introduce our Large Crowd Monitoring Solution to the right target audience on a large scale. We were able to engage in comprehensive conversations with the audience and explore potential partnerships," said Erel Rosenberg, Chief Executive Officer, DFRC Pte Ltd. The next INTERPOL World will be held in Singapore in 2017.
Experts sections