Marcus Wessberg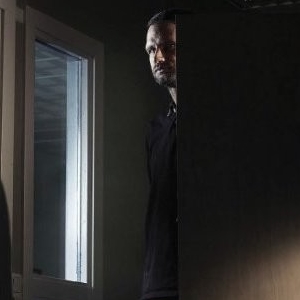 Marcus Wessberg
Marcus is the Head of IT at Ports Group and has been with the software firm for over a decade. Ports Group provides corporate management solutions that include email compromise protection, consultancy services, hosting services and ssl certificates, online brand protection and design protection.
News mentions
DigiCert, Inc., a provider of TLS/SSL, IoT, and other PKI solutions, announced the DigiCert Smart Seal, a new dynamic site seal that gives website visitors confidence that their information is secure on the web. Real-time security turn signals enabled through various micro-interactions alert visitors that the seal is actively present on the page, the site has been validated, and the site is protected by an active certificate from the world's most trusted certificate authority. DigiCert verified site When site visitors roll over the DigiCert Smart Seal, they see the company's logo, which has been verified by DigiCert. They also view usable information about the site's security delivered right to the seal, so users do not have to leave the page to verify a site's legitimate identity. "HTTPS has changed in recent years, and consumers can no longer rely on just looking for the lock, they need to look beyond the lock for assurance and trust that they are visiting the legitimate website," said DigiCert Senior Director of Business Development Dean Coclin. "The DigiCert Smart Seal takes site seals into a modern era in a way that helps organizations demonstrate that they take security seriously, and that gives their end-customers peace of mind." Active role in safeguarding DigiCert Smart Seal is the first seal to visually display the site owner's brand via a verified brand logo The DigiCert Smart Seal is the first seal to visually display the site owner's brand via a verified brand logo. It also is the first to bring information previously trapped inside the digital certificate and provide it in terms that users can understand. The DigiCert Smart Seal enables consumers to take an active role in safeguarding their online activity, providing: A detailed splash page that helps reassure consumers of site security practices and presents them in consumer-friendly terms. Additional website security features that are active, such as blocklist checks, Certificate Transparency (CT) log monitoring, and vulnerability assessment scans, all accessible with just one click. PCI compliance status when a customer is using a DigiCert Secure Site Pro certificate. Confirmation that the site has been checked against more than 70 blocklists for malware. Instill real-time confidence Trust is fundamental for online transactions, and consumers need assurance that sites are secure and authentic. Traditional trust seals are subject to spoofing, lapses, or general misuse that can undermine trust. With browser UI trust turn signals shifting, the DigiCert Smart Seal is an innovative way for enterprises to instill real-time confidence in users that their site identity is verified, their certificate is up-to-date and the site is reliable. Against web spoofing and fraud The DigiCert Smart Seal provides a powerful trust indicator that brands can control for their customers A 2020 study by DigiCert found that 71% of consumers look for security seals before proceeding with transactions. Another study from Crazyegg found that sites that display site seals or trust marks perform 48% better than sites that don't, thus increasing conversion rates and ROI. Continued Coclin, "With the web now enforcing HTTPS by default and cybercriminals using TLS certificates, users need additional ways to protect themselves online. The DigiCert Smart Seal may not prevent all web spoofing and fraud, but it's an important step forward in providing a powerful trust indicator that brands can control for their customers." Smart and secure The DigiCert Smart Seal is available now as part of DigiCert Secure Site and DigiCert Secure Site Pro certificates and early adopters are already expressing positive feedback. "Brand indicators and trust are really important for Italian web users, and the DigiCert Smart Seal indicates to visitors that our site is legitimate and secure," said Riccardo Cazzola, CEO, Trust Italia. "We are committed to using the best solutions in the market and providing trusted services for some of Italy's largest enterprises, which is why we use DigiCert and their innovative offerings." TLS certified "Among continued web-based attacks, website visitors are looking for signs of trust that the site they are visiting is legitimate and secure," said Jindrich Zechmeister, Director of IT Security, ZONER software. "The DigiCert Smart Seal is a great step toward restoring this trust, giving website operators a dynamic indicator of their identity, displaying a verified logo and essential information about the status of their TLS certificates and other site security measures." Brand recognition and trust "We want to build trust, and our customers recognize our trademark, so when they visit our webpage, we want them to feel safe," said Marcus Wessberg, Head of IT, Ports Group. "Certificates offer so much more than crypto: it's all about identity, brand recognition, and trust." "The DigiCert Site Seal provides that brand recognition and trust for our site visitors." Interested customers can learn more about how the DigiCert Smart Seal can empower their business by contacting their account manager or visiting the company website.
DigiCert, Inc., a globally renowned provider of TLS/SSL, IoT and other PKI solutions, announced details of its expansion within the Nordic region, including new partnerships, recruitment, customer wins and market leadership. DigiCert has hit a milestone of signing its 30th strategic partnership agreement within the region amongst major systems integrators, solution providers and global consultancies. The growing list includes respected leaders from across the Nordics, such as NNIT in Denmark, ATEA in Norway, and TietoEvry in Sweden. "DigiCert is a strategic and trusted partner," says Marcus Wessberg for Ports Group. "Over the last few years, we have worked closely together to help deliver high value projects and raise the level of awareness amongst enterprises around the use of certificates." Foundational security technology DigiCert has also grown its regional leadership team with the promotion of Viktor Kedvall Prag as regional manager for the Nordics. The team has been further strengthened with experts in the field supporting business in Sweden, Norway, Denmark and Finland. DigiCert is investing in a growing team of regional experts to enhance account and technical support for partners and end customers across the Nordics. "There is real momentum across the Nordics to improve security posture from all types of organizations," says Prag. "We are also witnessing significant growth in areas such as IoT and zero trust, and DigiCert is a foundational security technology to enable this transition." Managed certificate service In November, DigiCert and Atea jointly announced the launch of an Atea Managed Certificate Service Christopher Hallblom, Solution Architect for TietoEVRY, says, "Our partnership with DigiCert over the past years has allowed us to participate in discussions and given us the insight needed to refine our solutions and service offerings. This allows us to bring those experiences directly to the customer to seamlessly help them achieve their goals in a secure and effective manner." DigiCert has steadily grown its customer base over the last two years, and recent high-profile expansion includes a partnership with Atea, a pioneering supplier of IT infrastructure and system integration in the Nordic and Baltic regions. In November, DigiCert and Atea jointly announced the launch of an Atea Managed Certificate Service offering insight into certificate health, usage and endpoint vulnerabilities to ensure the best possible customer experience for secure communication. Internet research company Patrick Kvaksrud, service owner for Atea, says, "Atea is a trusted service provider and the new service delivered with DigiCert helps us overcome the time consuming burden of managing certificates, which allows our IT teams to focus on more valuable activities within our core business." Based on data from NetCraft, an independent internet research company, DigiCert maintains a good brand name across Organization Validated (OV) and Extended Validation (EV) TLS Certificates. Prag adds, "The Nordics is one of our fastest-growing regions in terms of adoption of EV and OV certificates and deployment of services that include our CertCentral platform. CertCentral allows partners and customers to access all certificate types from one place to better address a wider range of use cases and easily build new solutions."
DigiCert, Inc., a provider of TLS/SSL, IoT and PKI solutions, is upgrading channel partners to DigiCert CertCentral® Partner, a comprehensive TLS certificate management solution for cloud and hosted environments. CertCentral helps partners customize and automate all stages of lifecycle management for their end customers, as well as easily deliver new features and solutions, while simplifying business management. Management of customer accounts CertCentral Partner offers an updated API that lets partners easily integrate key features into their own offerings for their customers. Pre-validation capabilities, as well as support for change orders during order processing, help improve business agility. Using CertCentral, partners can support multiple sub-accounts under a main account, simplifying management of customer accounts, ordering, payments and other processes. CertCentral Partner helps partners simplify and expedite their selling processes" "DigiCert CertCentral Partner is part of our comprehensive strategy to support our partners with world-class technology and services to help them succeed," says Philip Antoniadis, executive vice president of worldwide sales at DigiCert. "Many of our partners are already experiencing compelling business outcomes, including new growth and organizational efficiencies." DigiCert CertCentral Partner "Partners have distinct requirements for managing customers' digital certificates, and DigiCert CertCentral Partner helps them better address each customer's specific needs," says Tobias Zatti, product manager at DigiCert. "CertCentral Partner helps partners simplify and expedite their selling processes while delivering a superior experience to end customers to set the stage for growth, new revenue and upsell opportunities." CertCentral Partner provides an advanced set of account management tools for better TLS certificate deployment to end customers. Leading features allow partners to: Access all certificate types from one place, through an advanced API, to better address end customer requirements and easily build new solutions that help drive growth; Take advantage of flexible ordering processes, including order changes, for improved efficiency, enhanced agility and an improved experience for end customers; Gain 360-degree visibility through an easy-to-use UI that provides fast access to everything they require in just a few clicks; View and use a comprehensive library of documentation with API details, technical support and more. Support certificate management It's intuitive UI gives you quick access to all the features you need in just a few clicks" DigiCert has received an enthusiastic response from partners who have deployed CertCentral Partner to support certificate management for their end customers. "DigiCert CertCentral Partner is a fantastic, progressive upgrade for us," says Einar Ágúst Baldvinsson, system administrator at Sensa ehf. "It's intuitive UI gives you quick access to all the features you need in just a few clicks. Ordering certificates in CertCentral takes far less time than before. It is feature-rich and greatly improves the service level that we are able to provide to our customers." Flexible domain validation "The streamlined API gives us access to more products than before," says Marco Hoffmann, head of product management & domain registrar services at InterNetX. "With enhanced features like pre-validation and the detailed document library, DigiCert CertCentral Partner makes our daily tasks a lot easier." "DigiCert CertCentral Partner simplifies our reselling processes," says Kenta Shinoda, sales manager, and Furuki Ikko, president, at Sophia Research Institute. "Flexible domain validation, certificate issuing format and authentication status tracker are so great." Lifecycle management solution "At Secure128, we've found the DigiCert CertCentral Partner and API to be a breath of fresh air," says John Monnett, managing partner, operations, at Secure128. "The level of tools, reporting, automation options, sub-account functionalities, and ease of use are professional-grade and second to none. We believe CertCentral to be the most comprehensive certificate lifecycle management solution we've ever used." With DigiCert CertCentral Partner, we have achieved much improved certificate lifecycle management" "With DigiCert CertCentral Partner, our customers and our organization have saved so much time," says Marcus Wessberg, head of IT at Ports Group. "The pre-validation of organizations and domains make it really easy." "Through the API and ACME, DigiCert CertCentral Partner gives us the ability to issue certificates instantly and automatically for all our customers," says Rollin Yu, technical director at TrustAsia. "The product is highly flexible: the certificate chain, the algorithm, the validity period and other extensions can be customized accordingly." Manage all TLS certificates "With DigiCert CertCentral Partner, we, as well as our customers, have achieved much improved certificate lifecycle management, which is now more visible and intuitive," says Roger Werner, CEO of CertSuperior. "And we can manage all TLS certificates in one location." Partners can get details about upgrading to CertCentral Partner by speaking with their account representative.
Experts sections