Leonid Kontsevich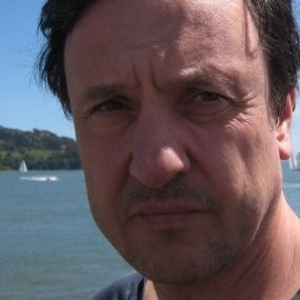 Leonid Kontsevich
Co-Founder and Chairman,
Redrock Biometrics
Leonid Kontsevich is the Co-founder and Chairman of Redrock Biometrics. Previously Leonid Kontsevich was a senior researcher at Leap Motion.
News mentions
Redrock Biometrics and HYPR announce a partnership for Redrock Biometrics to provide palm authentication with their PalmID solution. HYPR is a renowned provider of passwordless authentication for enterprises. Backed by Comcast, Mastercard, and Samsung, the HYPR cloud platform is designed to eliminate passwords and shared secrets across the enterprise. With HYPR, businesses have deployed secure passwordless authentication for millions of users. The addition of Redrock Biometrics' PalmID to the HYPR platform offers users the ability to leverage a powerful and unique multi-modal authentication experience. Post-coronavirus, the world will approach everyday tasks with new precautions. The need for social distancing is vital in the fight to reduce the spread of coronavirus and other infectious diseases - and also presents a change in how users interact with their physical and digital environments. Touchless biometric solutions Wearing masks, which reduce the viability of face biometrics, and not wanting to interact with shared touch-based devices, such as pin pads, touch screens, fingerprint scanners, put in the forefront the need for touchless biometric solutions using other parts of the body than the face. PalmID by Redrock Biometrics the answer to this challenge. This partnership with Redrock Biometrics opens up new and exciting possibilities for passwordless authentication" "We are thrilled to work with HYPR to provide PalmID, " says Redrock Biometrics Co-Founder Lenny Kontsevich. "The world is changing in front of us, and palm biometrics are at the forefront of best available methods in the area of biometric security." Building a passwordless world Palm prints and sub-dermal palm vein patterns are unique to every individual, even identical twins. PalmID captures in visible light an image of the skin lines and creases and, optionally, an infra-red image of the veins, and uses these images as the basis for individual identification. "The importance of providing users optionality in how they authenticate has never been greater. Making secure and touchless authentication available to users furthers our mission of building a passwordless world," said George Avetisov, CEO of HYPR. "This partnership with Redrock Biometrics opens up new and exciting possibilities for passwordless authentication." Redrock Biometrics is a creator of the PalmID matching solution for palms captured by regular RGB and IR cameras. The company is located in San Francisco.
Redrock Biometrics, a provider of palm-based biometrics for authentication and identification, announces the official launch of their breakthrough identification solution – PalmID-X at the exclusive invitation-only Finovate Spring 2019. PalmID-X expands the applicability of biometric identification to large groups of people, creating a basis for seamless services and transactions without physical tokens. "Identification is much more challenging task than authentication. Most biometric modalities do not have sufficient accuracy for identifying a person in a group larger than a thousand," says Redrock Biometrics' co-founder Lenny Kontsevich. "Palm biometrics is different. It allows to raise the limit more than tenfold: from a thousand to tens of thousands." Match palm signatures Using standard RGB camera and/or infrared camera, PalmID-X captures palm prints and/or subdermal veins to produce a highly unique palm signature. Proprietary PalmID® algorithms match palm signatures for wide range of palm positions, orientations, and illumination conditions. The SaaS component of PalmID-X is capable to perform matching of a newly captured palm signature with tens of thousands of signatures stored in its database in a fraction of a second. PalmID-X is capable to make these fobs obsolete once and forever by checking me using my palm" "A dramatic expansion of the group size, provided by PalmID-X service, opens new exciting applications for identification. Every day I carry two RFID fobs: one for a large public garage and another for an office building. PalmID-X is capable to make these fobs obsolete once and forever by checking me using my palm," says the company CEO and co-founder Hua Yang. Face biometrics "Or, for example, frequent shoppers of a supermarket will be able to pay at checkout by mere showing palm to a payment terminal. There is no more need to carry credit cards or cash. Once you register your palm in the system, you hold your identity literally in the palm of your hand." PalmID-X matching algorithms transcend palm matching; they can combine face biometrics, location, and text metadata to narrow down the search. Biometric data are securely stored in the cloud in scrambled and anonymized form. Biometric matching can be performed without the need to ever decrypt the data. There is no way for a hacker to steal user records or to recover palm images.
Experts sections