Kirill Sokolinsky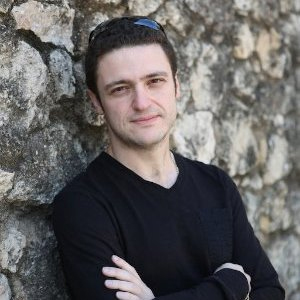 Kirill Sokolinsky
Director, Hardware Solutions (Smart Cities & Public Safety),
Hitachi
Kirill Sokolinsky is Director, Hardware Solutions (Smart Cities & Public Safety) at Hitachi Insight Group.
News mentions
The amount of data generated by today's video systems – whether resulting from increasing camera counts and/or higher resolutions such as 4K – is presenting new challenges when it comes to storing the data and making it instantly accessible to end users. The surge in data is opening the way in our market for new, more sophisticated IT systems to manage and store the data. In fact, the sheer volume of video data and increasing application demands make some legacy approaches obsolete. Managing And Storing Video Data The surge in "big video" has attracted several players to the market from the IT side. The latest is Hitachi Insight Group, which has introduced new Video Management Platform (VMP) converged appliances for big video applications. The appliances integrate the rack server, network storage, flash modules and virtualization software. There are three models that support from 150 to 10,000 cameras and scale up to 16 petabytes of storage. Each "pre-validated, converged turnkey appliance" is scalable and provides a high-availability foundation for video security, monitoring and analytics, according to Hitachi. The appliances support third party video management system (VMS) software (such as Genetec, Milestone, Verint, et. al.) as well as video analytics and infrastructure monitoring software. Their design emphasises high availability and fault tolerance. Vertical Markets "Our appliance super-charges VMS systems to enable them to operate as they were designed," says Justin Bean, Hitachi's Director of Smart Cities Solutions. Hitachi's systems have been used in the smart cities/public safety sector, and are now being marketed more broadly to corporate and enterprise security applications. "We are bridging the gap between security integrators and ITmanagers with solutions that areeasy to install and support" "We are experts on storage, and we are bridging the gap between security integrators and IT managers with solutions that are easy to install and support," says Kirill Sokolinsky, Director, Hardware Solutions, Smart Cities and Public Safety, Hitachi Insight Group. Hitachi's integrated solution replaces the need to combine disparate systems to achieve the needed functionality. "Five years ago it was hard to get end users to talk about storage," says Mark Jules, VP of Public Safety and Smart City Solutions, Hitachi Data Systems. "Now with issues such as compliance and body-worn cameras, store-and-compute is mentioned in every meeting." Some legacy storage systems can lose data, which can degrade video quality by as much as 20 percent and undermine the effectiveness of video analytics systems. Problems include network resiliency, blurred video, delays in pulling up footage, and lapses in footage. Hitachi seeks to solve the problems and offer the technology to more vertical markets, including gaming, transportation, and corporate campuses. Physical Security & 'Big Data' Another common term today is "big data," which highlights the ability to capture large amounts of data and then to analyze it to yield greater knowledge and insights. The physical security market generates a large amount of its own big data nowadays, whether from access control or intruder systems or video. In addition to the "big video" aspect – all those images – surveillance systems also yield more "structured data," the results of applications such as crowd counting and license plate recognition. Longer storage times (some driven by regulatory compliance requirements) and greater use of analytics are two additional factors driving the need to store more video data. As evidence of the growth in data, Hitachi points to IHS estimates that 337 additional petabytes of data are generated every day from new surveillance cameras this year compared to last. Given the proliferation of data in ours and related markets, it's no surprise that Hitachi has been drawn to the opportunity. Considering the massive amounts of data involved, it's likely even more vendors will join in.
Experts sections