John Gaydos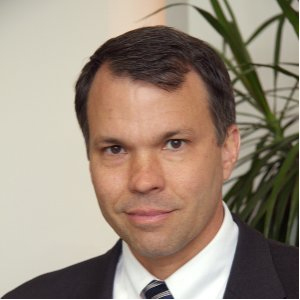 John Gaydos
V.P. Federal Systems Division,
Tyco Integrated Security
John Gaydos is VP of Federal Systems Divisions for Tyco Integrated Security. Prior to joining Tyco, Gaydos worked with ADT Security Services, Inc. He holds Finance and Acctg degree from The Pennsylvania State University.
News mentions
The Houston exit lane breach control solution alerts officials when an object or passenger tries to enter restricted areas Tyco Integrated Security, the leading security systems integrator, recently installed a video-enabled exit lane breach control system designed to help automate security at Houston's George Bush Intercontinental Airport. Tyco aviation security experts will highlight the solution at the American Association of Airport Executives (AAAE) Conference & Exposition, from May 15th-18th in Houston, Texas. Houston Exit Lane Breach Control Solution The Houston exit lane breach control solution uses analytics technology and door control integration to alert airport officials when an object or passenger tries to enter restricted areas. In such a scenario, an alarm will sound and a warning light will flash, and the event will be captured and recorded by the system's security cameras. Costly Security Risks According to Government Security News, in recent years, breaches of airport exit lanes have posed security risks and cost airlines, airports and the traveling public millions of dollars nationwide. The traditional practice of manually monitoring airport exit lanes has historically been staffed with multiple guards from either the Transportation Security Administration or the local airport. Through the adoption of sensor-based technology solutions like exit lane breach control and containment, officials at the airport may be able to redeploy security personnel or eliminate guard staffing altogether. Enhancing Airport Operations "We're thrilled to assist George Bush Intercontinental Airport with this cutting-edge Exit Lane Breach Control and Containment System," said John Gaydos, Vice President of Tyco Federal Systems, Tyco Integrated Security. "Airport security is of utmost concern to airport personnel and passengers alike, and we're pleased to be able to deliver this safer, smarter Tyco solution." The technology chosen by the Houston Airport Systems is just one way that Tyco's solutions can help enhance airport operations. With enterprise solutions integrated into more than 300 international airports, Tyco's smart solutions portfolio can help airports target cost savings, operational efficiency and enhance passenger satisfaction.
Brivo Inc., the worldwide leader in cloud-based physical access control systems, recently announced Brivo OnAir for Government is now registered on the GSA Approved Product List (APL #10073) under the PACS Infrastructure category. Brivo's newest Software as a Service (SaaS) solution is the first cloud-based PACS designed to assist federal government agencies in meeting Homeland Security Presidential Directive 12 (HSPD-12). Brivo OnAir For Government Solution "Our commercial cloud-based security solution has a track record of over 14 years of successful deployments for tens of thousands of corporate and government facilities. We are pleased to be able to bring this experience to bear for our federal customers by being the first to market with our Brivo OnAir for Government solution," said Steve Van Till, President and CEO of Brivo. "We have known for years that the scale and special demands of federal customers make cloud solutions a natural fit. That is why years ago we introduced Brivo OnSite Server, our first solution to make the GSA APL, into the market. This was a steppingstone to getting our customers to the cloud. Today with the launch of Brivo OnAir for Government, federal agencies are able to preserve their initial investments in access control hardware that worked with Brivo OnSite Server and now can seamlessly be integrated with our cloud platform," said Van Till. The Brivo OnAir for Government successfully passed rigorous GSA testing and a comprehensive set of functional HSPD-12 policy requirements derived from government specifications. Given the strict guidelines for being added to the APL, federal agencies have the peace of mind that their security needs will be met with Brivo OnAir for Government, a solution backed by a tenured leader in the PACS market. Designed Specifically For Government Agencies "Leveraging a cloud-based PACS infrastructure is a great option for many federal agencies challenged with securing large dispersed organizations on limited capital budgets," said John Gaydos, VP of Federal Systems Divisions for Tyco Integrated Security. Brivo OnAir for Government is designed specifically for government agencies to leverage the benefits of cloud computing and the SaaS business model. This gives agencies the ability to scale its access control technology to multiple locations while providing maximum security. Access control hardware automatically and securely connects to Brivo's dedicated FISMA compliant data centers, and enables system management from any remote location—on computer, tablet or smartphone.
Experts sections