Jennifer Cai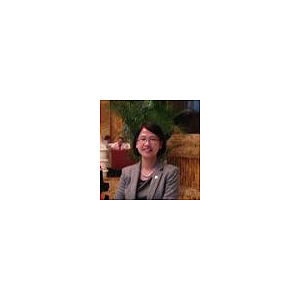 Jennifer Cai
Director of Marketing,
Milesight
Jennifer Cai serves as the Director of Marketing for Milesight. She has previously worked as the Marketing Specialist and Marketing Manager at Milesight. She has 5+ years of experience working with VoIP/Video Surveillance and has led global marketing campaigns. Jennifer holds a Bachelor of Arts degree in English Language and Literature from the Fuzhou University.
News mentions
The new facility in Miami will provide local inventory, technical, and sales support for the Americas region Milesight Technology of Xiamen, China, a manufacturer of high-quality commercial grade IP cameras and NVRs began operations in the Americas with the creation of its subsidiary Milesight Technology USA based in Miami, Florida and named Mr. Michael Slack, an industry veteran, as its President. IP-Based Surveillance Cameras And NVRsMilesight is a customer-centric manufacturer of IP-based surveillance equipment, offering a unique line of IP cameras and NVRs. The facility in Miami will provide local inventory, technical, and sales support for the Americas region."By expanding its presence in the Americas, Milesight is looking to engage the reseller channels that are looking to differentiate themselves from their competition by having a product that is distinctive in its appearance and feel," says Slack. "Milesight Technology USA recognizes the importance of excellent customer service and strives to be an 'easy to do business with' company.""Our focus is to create an organization that is customer friendly, agile, and highly responsive to our customers and market needs," says Jennifer Cai, Director of Marketing for Milesight.Dynamic Range And H.265 compressionWith over 175 people in its organization, half being involved in Engineering and R&D, Milesight is looking to provide a differentiated approach to its customers. Milesight employs the latest technologies to offer great quality color images even in very low light, industry-leading wide dynamic range and H.265 compression. Milesight is well capitalized and has a full pipeline of new products in development."Milesight USA has engaged a select few manufacturer representation firms to assist in the channel development for its products via established distribution channels that will enjoy territory protection," noted Slack.
Experts sections