Jamie Bradford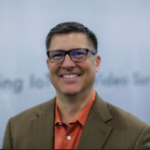 Jamie Bradford
Global Director of Sales Engineering,
Razberi Technologies
Jamie Bradford is the Global Director of Sales Engineering at Razberi Technologies. For more than 20 years, Jamie has held technical and management positions in IT, Physical Security, and Software Manufacturing. His core focus is working with customers to educate, design, and implement support of Razberi solutions. He plays a key role as a liaison between end users and the Razberi Engineering Team for development of market-driven solutions. Prior to joining Razberi, Jamie was responsible for the System Solutions Team at Panasonic Corp. His team's focus was centered around system design development, enterprise system integrations and proof of concept implementations. Previous to Panasonic Corp, Jamie held both technical and management positions with IBM Corp and Baylor Health Care System managing Telecommunications, Data Centers, and Network Infrastructure. In 2008, Jamie was a Laureate recipient of Computer World Honors for his innovation and achievements for development of presence and communication technologies for Emergency Room and Ancillary Support Teams.
Round table contributions
Experts sections