Harmin Riarh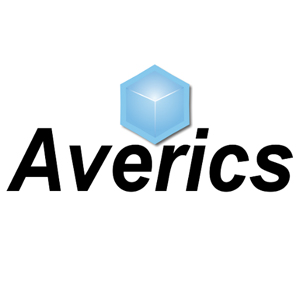 Harmin Riarh
President & Founder,
Averics Systems Inc.
Harmin Riarh is President & Founder at Averics Systems Inc. His previous organizations include Resolver Inc., RBH Video Solutions Inc., Accenture, Avanade Inc., and RBH Access Technologies Inc. His specialties include systems architecture, Microsoft .NET specialist, team leader, physical security, enterprise software, physical access control, new business development and Integration etc. He received Bachelor of Mathematics, Computer Science, Philosophy degree from University of Waterloo.
News mentions
ASSA ABLOY Opening Solutions, a pioneer in access solutions, announces the integration of their IP-enabled Power over Ethernet (PoE) and Wi-Fi locks, as well as Aperio wireless lock technology with AvericsUnity from Averics Systems Inc. Averics develops browser based, non-proprietary access control solutions that can be used in local server or cloud-based deployments. AvericsUnity seamlessly integrates and unifies multi-vendor security products into a browser interface. Built on current open technology, including support for mobile apps and touch screens, it provides control of Aperio locks from anywhere, any time. The company focuses on ease of use and intuitive interfaces including user configurable dashboards. AvericsUnity provides real time status of Aperio locks and the ability to execute commands from any supported device. ASSA ABLOY wireless lock solutions The integrations offer Averics customers an easy way to connect additional openings to AvericsUnity installationsThis offers clients and integrators greater flexibility in deploying systems that are easy to use in an access control application. "ASSA ABLOY wireless lock solutions provide our partners great flexibility in securing additional openings with industry leading products," states Harmin Riarh, Averics Chief Technology Officer. The two integrations offer Averics customers an easy way to connect additional openings to their AvericsUnity installations. Aperio is a global wireless platform that works with extensive locking hardware options from ASSA ABLOY Group brands, offering the flexibility to address a variety of applications throughout any facility. Real-Time communication to access control system The platform uses wireless communication (IEEE 802.15.4) between the lock and an Aperio hub to provide real-time communication to the access control system, simplifying installation and reducing costs. IP-enabled PoE and Wi-Fi locks allow facilities to use existing or planned network infrastructure to expand their system easily and at a significant savings versus traditional solutions. "Averics Systems is well known for providing sophisticated, yet intuitive security solutions. The ability to add the broad range of IP-enabled and Aperio locks to this system results in an even more powerful solution for facilities," adds Peter Boriskin, Chief Technology Officer, ASSA ABLOY Opening Solutions Americas.
Experts sections