Gwen Curran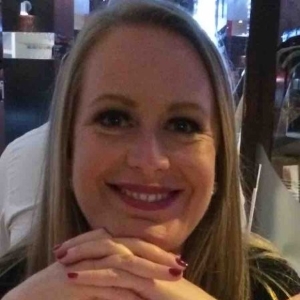 Gwen Curran
Channel Partner Manager - North,
TDSi
Gwen Curran is the Channel Partner Manager - North Region at TDSi. Previously Gwen Curran was the Internal Sales Executive at RISCO Group.
News mentions
Integrated security manufacturer TDSi announces the new integration of its powerful GARDiS access control range with Thinking Software's RotaOne Time & Attendance platform. The new integration enables businesses and organizations to incorporate the two market-leading solutions, providing a complete overview of staff movements and the security of facilities. Time & attendance solution Reflecting on the new integration, Gwen Curran, Channel Partner Manager North at TDSi commented, "GARDiS is designed to not only deliver the most secure of integrated access control solutions but also to be highly flexible and adaptable to the needs of our customers." "As a highly popular Time & Attendance solution, RotaOne is the perfect integration partner for GARDiS, enabling users of both systems to link their technology investments and enjoy the benefits of combining data and having a powerful overview of operations." Integrated access control TDSi's GARDiS represents the best-of-breed in access control and working together means ease of benefits to our customers The integration with TDSi's GARDiS platform was a clear choice for Thinking Software too, as Paul Coombes, Sales and Marketing Director also commented, "No systems developer can specialize in all areas of expertise, so integration is a far better approach than trying to be the best at everything." "TDSi's GARDiS represents the best-of-breed in access control and working together means we can both add additional ROI and ease of management benefits to our customers." Central monitoring Integrating GARDiS with RotaOne enables businesses to mitigate risk by ensuring staff is safe and facilities are secure. It also provides an accurate record of people's movement, which is perfect for the time and cost savings when running a business that employs contracted, casual, and salaried staff on complex or repeating shift patterns. The integrated solution also ensures full monitoring for compliance reporting and safety. Cloud compatibility Integration is backward compatible with existing installations to provide a professional solution for customers For added flexibility and resilience RotaOne can be deployed remotely and hosted in the cloud (either private or securely shared) and is fully scalable - from a small SME team up to a full multi-national enterprise. Integration is backward compatible with existing installations (running the latest updates of both platforms) and both TDSi and Thinking Software offer their solutions through fully trained installation partners, to provide a professional integration solution for customers that can be swiftly implemented. Integrated systems Gwen Curran concluded, "As the world begins to adjust to the complex post-pandemic landscape, integrated systems will be at the forefront of enabling people to get back to work successfully, managing social distancing and reducing the possibilities of cross-infection." "We are proud that by integrating two solutions that are best-of-breed in their respective spheres, we can help businesses get back to concentrating on their core functions with full peace of mind."
There was a time when men dominated the physical security industry. On second thought, that time is today. Even with increasing numbers of women entering our community, it's an industry that is still mostly populated by men. But change is coming, and the industry as a whole is benefiting greatly from a surge in female voices. We asked this week's Expert Panel Roundtable: What is the changing role of women in security?
Integrated security manufacturer TDSi is pleased to welcome Gwen Curran as its new Channel Partner Manager North. Gwen's role is a pivotal one in TDSi's ongoing relationship with its Channel Partners in Northern England and Scotland. John Davies, Managing Director of TDSi commented, "Channel Partners are a lifeblood for TDSi and we have a close working relationship with them as we build our business together. We are very pleased to welcome Gwen to this highly important role in that ongoing relationship, she will be a key contact for our Channel Partners across the North." Integrated security portfolio Reflecting upon her new position Gwen commented, "My new role means I will be working closely with leading Channel Partners in the North to grow the awareness of our full Access Control offering, supported by the wider TDSi integrated security portfolio. I will be here to support our installation partners with all their TDSi needs, but equally to support their business with end users and grow joint revenue overall." Within those 10 years Gwen worked with manufacturers on a range of security systems and products Gwen's career in the security industry started in 2004 when she joined Norbain, working as an Internal Account Manager with the Distributor for over 10 years. Within those 10 years she worked with manufacturers on a range of security systems and products including CCTV, IP Solutions, Access Control, Gate Automation and Intruder systems. In 2013 Gwen joined Intruder market manufacturer Risco, before taking on her new role with TDSi. Many exciting projects Gwen continued, "Access Control is a part of the security industry that is growing at a rapid pace and as part of the TDSi team I aim to be an integral part of this vibrant sector. As a leading British security manufacturer, TDSi's systems are at the heart of many exciting projects, which often include close integration with many other brands/manufacturers." She concluded, "I am looking forward to working alongside our channel partners and to being a key part of TDSi's rich ongoing history, helping to grow the businesses and develop from strength to strength."
Experts sections