Guy Arazi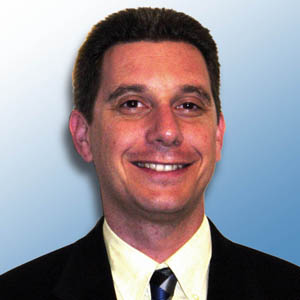 Guy Arazi
Director of Product Management,
Vicon Industries
Guy Arazi joined the Vicon team in 2004 and has been Director of Product Management since 2010. In this role, he functions as point-person between R&D, engineering, technical support, sales and marketing for Vicon's product line – including software and hardware. His in-depth technical knowledge and understanding of the marketplace make him a key contributor to Vicon training programs for customers, dealers and support staff. Guy promotes a hand-on approach and divides his time between the Israeli office and the various sales territories for Vicon, transferring knowledge to and from the Vicon teams and customers. Prior to joining Vicon, Guy held managerial positions with several Israeli companies operating in the fields of high-tech, networking, satellite communications and training. Guy served as a Captain in the Israeli Air Force and holds a B.A. in Economics and Logistics from Bar Ilan University as well as an MBA in strategic business management from the College of Management of Academic Studies.
Articles by Guy Arazi
The solutions offered today in the field of server virtualization seem to be a natural fit for the evolution of security systems from analog to IP The video surveillance industry has been transitioning from analog to IP-based systems over the last several years, and it is clear that this trend will continue. In light of this, it is apparent that taking advantage of the advancements in the IT world for use in security system design is the next logical step. In this article, Guy Arazi, Director of Product Management, Vicon Industris, looks at the new technology of virtualisation, or "virtual machines" (VMs), in consideration for use with Video Management Systems (VMS). Running VMS software, specifically the Network Video Recorder (referred to as NVR, video server, archiver, logger, etc. depending on the manufacturer) on these virtual machines is an alternative that saves space, energy and potentially money. Using this new innovation, however, brings new challenges that must be taken into account during the design of the security system. To better understand these challenges, an explanation of virtual machines is helpful. The virtualization solution provides a way to use one powerful physical computer (or more likely server) and run multiple operating systems (Windows®, Linux®, etc) on it. Each OS mimics the behavior and capabilities of a physical standalone computer, with its own computer identity, computer name, IP address, etc. Even though there is only one underlying physical server, from the computer network side, there are multiple computers with individual operating systems, applications and capabilities, each working as a separate computer running different tasks. The total power of the physical server is carved up and shared among all these virtual machines. The virtualisation solution provides a way to use one powerful physical computer (or more likely server) and run multiple operating systems (Windows®, Linux®, etc) on it As an analogy, think of a parking spot in the city (expensive real estate) where only one car can park. Now a parking liftis installed that allows stacking cars, creating virtual parking spaces using the same physical one. The physical spot is similar to the physical server, the parking system is the virtualisation solution and the added spaces on top are the virtual machines. The total weight that the bottom parking spot can hold is similar to the total power of the physical server, and once the maximum is reached, nothing more can be loaded on or it will collapse. Considerations Video surveillance systems (NVRs in particular) receive, process and transmit massive amounts of data in the form of video files. These files are not only fairly large in comparison to web pages or standard database transactions, but keep streaming to the NVR almost non-stop, unlike many other information exchanges that come in bursts. This requires that the machine running the NVR software has a high level of resources to allow it to always be available to receive and send video and store it on the drive, as well as read it back for playback at the minimal latency. Because of this requirement for highly available, high level of resources, the process of carving a physical server into many virtual ones needs to ensure that the physical resource does not get too thinly sliced. The result would be underpowered virtual machines with slow response, delay in video caused by network overload, gaps in recordings when the data comes in too fast for the drive to handle, or memory issues. Once all these variables have been taken into account for smooth operation on each machine, a calculation can be made to determine if the total number of VMs on the physical server justifies the price of that single server vs. using a physical machine per NVR with much lower specifications and cost. The fact is that the virtualisation solution is an amazing tool and solid concept that is offered in many flavors; the flexibility it brings, allowing for the creation of any virtual hardware sharing the available resources of the physical one, provides, essentially, an unlimited set of configurations. For software manufacturers who are aware of how demanding the NVRs are, it is a very delicate situation to manage. Instead of publishing a clear specification that says "This hardware can perform these tasks," most manufacturers make a professional decision to avoid publishing a specification that states "support for VMs," as it is too general. Recommendations Virtualisation solution is an amazing tool and solid concept that is offered in many flavors For those who want to use a virtualisation solution with their video systems, follow these Best Practice rules in their system design: Make sure that each virtual machine meets the minimum requirements specified by the manufacturer for the application (CPU, RAM, O.S., etc.). Allocate a dedicated physical network card per virtual machine. Do not create virtual NICs based off one physical NIC; this might slow down video traffic handling. Allocate a dedicated set of hard drives for recording. Do not create virtual hard drives based off the same physical ones; this can slow down the read and write response. Remember that at the bottom of the virtual tower there is a physical base, and other VMs that are on the physical server might suffer from sharing resources with a process intensive NVR. It is highly recommended to build the NVR virtual machines with no other services sharing the physical resources (for example, do not put NVR virtual machines on the same server that has a virtual machine running the company mail server). Once designed, evaluate if the actual cost savings in individual computer hardware is truly worthwhile, considering the number of VMs per physical server. Summary The solutions offered today in the field of server virtualisation seem to be a natural fit for the evolution of security systems from analog to highly available networked solutions with IP-based cameras and recorders. However, careful consideration of the advantages and disadvantages of these solutions must be taken into account when applying them to the security industry. In particular, the processing load required by the NVRs, which is not always similar to standard IT, transaction-based servers, must be weighed heavily in the decision. Due to the variety of options in creating virtual machines, most VMS software manufacturers find it difficult to provide a general specification for their system. By using the previously outlined recommendations, it will be easier to design virtual machines will perform as expected as well as allow for estimating the required hardware for the physical servers, and the number of VMs that can safely be created on them. Ultimately, it is still essential to look at the final design and decide if the savings involved in virtualising the NVRs are truly significant.
News mentions
Vicon Industries, a designer and producer of security surveillance solutions, introduces a 16-channel H.264 video encoder model that converts analog camera inputs into streamed IP video data. The encoder incorporates high-quality H.264 video and audio encoding and compression technology and is specifically designed to support 960H, AHD and TVI analog cameras. Perfect Solution For Hybrid Systems The ENC-H264-16 encoder is the perfect solution for hybrid systems, as it simplifies the migration to network video without upgrading existing analog camera systems. The encoder network-enables existing analog cameras and creates an IP-based system, allowing integration with Vicon's Valerus VMS. Customers benefit from leveraging the latest VMS technology while maintaining their legacy investments. This cost-effective, 16-channel video encoder supports all types of analog cameras, including PTZ domes with full control over RS485. The H.264 video compression format drastically reduces bandwidth and storage requirements without compromising image quality. Advanced Features Advanced features such as museum search, that permits users to conduct quick analysis of recorded events, as well as dynamic load balancing and automatic detection, are provided when the device is used as part of a Valerus Video Management System (VMS). The encoder device is easy to install and configure within Valerus by using an exclusive setup utility that enables quick assignment of an IP address. By upgrading to an IP-based system with Vicon's video encoder, customers gain increased flexibility in camera management while utilizing existing cameras and cabling. IP-based system allows cameras to be added one at a time, which ensures customers can future-proof their investment and continue to add the latest security technology without overhauling its infrastructure. "The new H.264 encoder is a perfect solution for hybrid systems, allowing users to benefit from the many advanced features of Valerus while maintaining use of their analog cameras" said Guy Arazi, Vicon's Director of Product Management.
ONVIF and PSIA compliant IQeye 9 Series will be available to demo with Vicon's VMS at ISC West Booth #23053 Vicon Industries, Inc. ("Vicon"), trusted designer and producer of video security systems and high-performance IP cameras, is pleased to announce the introduction of the full-featured, multi-megapixel IQeye 9 Series camera. These cameras will be available to demo with Vicon's VMS for a powerful security solution at ISC West Booth #23053. Wide Scene Coverage & Object Detection The latest camera from Vicon, which will be available May 2016, provides wide scene coverage and highly accurate object detection with increased resolution and outstanding image quality. The new IQeye 9 Series also has increased processing power to effectively run analytics and VMS applications at the edge. Powerful features: Offering a choice of manual or motorized varifocal lenses or optional CS-mount which allows for additional lens choices, WDR on select models and enhanced features such as analog video out, I/O relay and two-way audio capability. Increased processing power: With on-camera storage and true day/night capability, these cameras are available in H.264 with up to 5MP resolution, and provide high quality megapixel images. The proprietary IQzip technology compresses bandwidth thereby allowing additional storage capacity. Standards-based: Both ONVIF and PSIA compliant, the IQeye 9 Series works seamlessly with all leading NVRs and video management software (VMS) providers. Clean design: The IQeye 9 Series cameras are designed to conceal the lens and cables plugged into the connectors, giving the camera a clean, uncluttered look. Embedded Vicon Analytics: The IQeye 9 series will feature free, edge-based analytics that seamlessly integrates into ViconNet VMS and alerts are generated without the need of an analytics server. (Available with future firmware release) "With the new IQeye 9 Series camera, Vicon has utilized many of our latest technological developments to deliver a camera that will excel in all types of indoor environments, producing outstanding images and increasing productivity and accuracy in alarm detection with embedded video analytics," said Guy Arazi, Director of Product Management at Vicon.
Experts sections