George Brody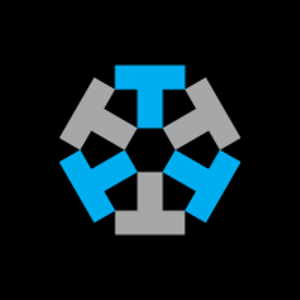 George Brody
President,
Telguard
George Brody occupies the position of the cuurrent President of Telguard.
News mentions
Telguard, a front-runner in cellular alarm communication for security and life safety systems, has increased its support of the pro-installed channel and ESA by boosting the strategic partnership with the association from Gold to Platinum for 2021. "Moving up to the Platinum level is a natural step in the progression of our brand," Telguard President, George Brody, says. "We look forward to a very prosperous 2021 for our dealers, distributors, central stations, employees, and ESA members and staff. They are all the backbone of our success." Telguard designs and supports a full line of universal cellular communicators for the residential and commercial markets that transmit alarm signals to central stations throughout the U.S. and Canada. Partnership program Telguard started at Silver and have now grown to Platinum status as the leader in universal cellular alarm communicators ESA is the voice of the electronic security and life safety industry, committed to building the channel by offering training, networking, government advocacy, code and standards input, and resources to set integrators up for success. This is all made possible in part through the dedicated partnership program, including industry advocates like Telguard that commit to ESA to ensure the community remains strong. "We very much appreciate the partnership," says Brody. "Telguard's long-tenured sponsorship with ESA has always been very valuable for our brand and company. We started at Silver, saw immediate success, and have grown to Platinum status as the leader in universal cellular alarm communicators." Platinum level partner As the industry's largest and longest non-profit association serving the pro-installed channel, ESA will continue to leverage the power of partnership for the betterment of the electronic security and life safety industry. Telguard has committed to the Platinum level partner through 2022. "When we work together, we are stronger than the sum of our parts," says Merlin Guilbeau, ESA CEO. "I look forward to this partnership with Telguard and with all our strategic partners in the 2021 program."
Telguard, a provider of security and life safety communications, announced that it's partnering with sister company AMETEK Land to offer the VIRALERT 3 Integrated Human Body Temperature Screening System as part of its security distribution channel offering. The VIRALERT 3 is a non-contact temperature monitoring camera that detects body temperatures as people enter a building while maintaining appropriate social distancing. The VIRALERT 3 builds on AMETEK Land's expertise in temperature technology. AMETEK Land has been developing high-accuracy infrared measurement instruments for more than 70 years. Developed over 10 years by AMETEK Land's world famous temperature monitoring experts, the VIRALERT 3 is a real-time scanning solution that's safe, accurate, and easy to use. Automatic face detection Audible and visual alarms will alert when elevated temperatures are discovered The VIRALERT 3 provides an all-in-one solution with the integrated camera and thermal imager, as well as the fixed blackbody reference source on a single mount. The compact system can be mounted and left to operate automatically and won't interrupt or slow down the flow of people into a building. Using automatic face detection, VIRALERT 3 determines the best location for a skin temperature reading and then calculates core body temperature. It's accurate within 0.9°F at a distance of 3.4 feet (one meter). Audible and visual alarms will alert when elevated temperatures are discovered. VIRALERT 3 is fully compliant with the National Defense Authorization Act (NDAA). Wide range of applications "The new VIRALERT 3 system has a wide range of applications, from hospitals to transportation, retail, office and manufacturing. We are excited to be able to offer security dealers and integrators this new solution as they support the reopening of the U.S. and Canada," said George Brody, President of Telguard.
Experts sections