Gadi Piran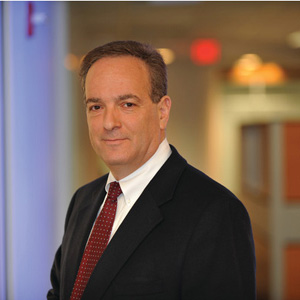 Gadi Piran
President,
On-Net Surveillance Systems, Inc.
Gadi Piran is the visionary President and CTO of On-Net Surveillance Systems, Inc. (OnSSI). Under his leadership, the company has ushered in a new era in video surveillance, notable for video and event management software with an unsurpassed level of intelligence and intuition that automates and improves security processes leaving them less vulnerable to human error. Before pioneering IP video surveillance software, Mr. Piran was VP of Technical Services, RAD Data Communications, President of Voice over IP company Dynetrix Corporation, and Director of Telekol Corporation specializing in VM and speech recognition.
Articles by Gadi Piran
IP surveillance cameras used in conjunction with VMS systems offer the best level of security for schools Campus security is a top priority in schools throughout the country and the capabilities of IP video surveillance systems make them one of the most popular and effective security tools available. In this article, Gadi Piran, President, OnSSI defines scope and structure of IP video and its advantages in a number of ways including: superior image quality, ease of manipulation, integration capabilities, simple accessibility and a wide scalability range. He adds that IP video systems also allow surveillance cameras to be deployed anywhere within reach of a network connection, while a standards-based design and open architecture ensure the ability to incorporate signals from various types and brands of security cameras into a unified video platform. Video management software (VMS) systems are a central component of IP surveillance that maximize the ability of video cameras located throughout a school campus to keep students, staff, visitors and facilities safe. VMS systems are designed with efficiency tools such as touch-screen technology, map-based interfaces, context-sensitive pop-up controls and time slice forensics. Combined with an event-management platform, VMS systems easily integrate with an array of physical security solutions such as alarms, access control, intrusion detection, video content analytics, license plate recognition and other operation systems to provide security professionals the information needed to safeguard their campus and make better and more informed decisions. Video management software (VMS) systems are a central component of IP surveillance that maximize the ability of surveillance cameras located throughout a school campus to keep students, staff, visitors and facilities safe Because IP video surveillance systems are evolving into a more comprehensive security solution in the school environment, a VMS system must be proactive and results-oriented. To help schools establish VMS best practices that, together with IP surveillance systems, can provide the foundation for a safe and secure environment, the following should be considered. Collaborative Workflow IP-based solutions open the door for linking systems and areas, allowing the entire campus to be tied to the VMS platform for improved situational awareness. An open platform conforming to industry standards enables schools to choose best-of-breed components, combined in any configuration for any size application. Ideally, VMS technology should be intuitive and relatively simple to configure as well as readily able to integrate with network-based systems. From an operations standpoint, authorized users should be able to view and control the system from anywhere on the network through a highly intuitive, unified user interface. Optimized by touch-screen operation, the interface would provide instantaneous control of all aspects of video detection, analysis, delivery and response. IP-based security solutions open the door for linking systems and areas, allowing the entire campus to be tied to the VMS platform Interoperability and connectivity with local municipal authorities running identical VMS systems makes vital information immediately available to those officials for collaborative handling in the event of a fire, lockdown or other serious threats at the school. Programming the management server on a granular level for information access and control helps to ensure the integrity of the system. Finger Tip Control with Time Saving Tools and Analytics Whether it's an elementary school with 10 security cameras or a multi-complex university with hundreds of cameras, managing the video and data is better accomplished with easy to use, intelligent tools available on a VMS system. Traditional record/review systems typically have too few operators with too little time, trying to handle too many cameras and too much information. The VMS system tools provide operators with full control over all camera parameters, including PTZ presets, joystick control, digital zoom in/out and more. These intuitive and time-saving features, available on the user interface, give the advantage needed to make the right decision quickly when an alert is sent. For example, if an alarmed door exit at a facility is breached, the VMS system can be pre-programmed to automatically "push" the video to pre-selected devices, enabling authorities in the area to immediately view the incident and then take the necessary action. This capability enables schools to react to events and potential problems quickly and effectively, which in turn can prevent them from escalating. VMS system capabilities can also be used for after-the-fact investigation. Tools such as digital PTZ into recorded images, time slicing and bi-directional playback with variable speed and instant access to recorded events via an events list offer faster access to data about an incident. For example, using digital PTZ to manipulate images gives operators the ability to sharpen the video, get a wider view or analyze multiple camera angles. Using these tools to mine evidence – for example, how a criminal proceeded from floor to floor looking for a target – security personnel can present a more complete case, even potentially showing intent of a criminal activity. Streaming and Mobile Applications Situational awareness is a key foundation of security. A full complement of well-placed high definition (HD) and megapixel video surveillance cameras can provide that awareness. The only problem is, not every school will have dedicated networks for transmission nor will incidents conveniently take place between the hours of 9 and 5 when the control room might be fully staffed and able to monitor events. By incorporating VMS into the mix, this challenge can be addressed. Smartphones and iPads are as much a part of security technology solutions as are cameras and video recorders New VMS technology enables standard definition and HD/megapixel cameras to stream high resolution video over a low-speed connection or limited bandwidth network. Video streams through the cloud can be monitored at full frame rates (with less than one-second lag) including the ability to digitally control pan/tilt/zoom functions. Streams can then be encrypted to enable a secure connection both inside and outside a school network, with all the resulting collaborative and safety advantages. Today, smartphones, iPads and other portable devices are as much a part of security technology solutions as are surveillance cameras and network video recorders. Mobile security as an element of VMS ensures operational efficiencies that would be almost impossible for a non-managed (mobile) system to achieve. With the advent of High Definition Interactive Streaming (HDIS) Technology, streaming of multiple SD and HD cameras simultaneously to mobile devices all at full frame rate (30 FPS) and over limited bandwidths is enabled. More specifically, HDIS technology enables full motion playback of up to 16 HD video streams of live or recorded video at their original frame rate with full digital PTZ control of each camera over limited bandwidth network connections via 3G and 4G Wi-Fi, broadband and Internet. This technology allows remote users to access multiple HD images in real-time from an iPad tablet, (and soon an iPhone) PC or laptop with a standard web interface. Benefits to schools beyond security In addition to keeping students and staff safe, cameras can help administrators manage discipline problems or monitor facility levels and capabilities. Video can help to manage the flow of students, analyze bottlenecks that form between classes or view vehicle traffic flow. Surveillance video can also track facility occupancy, especially during the weekend or off-hours. Video capability is an excellent resource for facility management by enabling operators to view and evaluate a physical plant system malfunction before deciding whether to send a technician. Integrated with the HVAC system, video could help save energy costs by automatically turning up the air conditioner only when a room is occupied. And when mobile security is implemented, individuals in the field can use their smart phones to send video images of a dangerous situation, such as a sewer without a grate, to authorities. In today's education environment, developing VMS best practices not only optimizes state of the art imaging technology; they also enable the central management of complex systems and allow users to have an entire facility at their fingertips.
Video surveillance software now allows retailers to monitor a location from anywhere Video surveillance has a lot more applications in the retail sector than mere loss prevention. It can serve as an important management tool to boost operations and business intelligence. In this article, Gadi Piran of OnSSI, describes how surveillance video can be effectively used by retailers to improve their operating efficiencies and save costs by combining remote monitoring with software and even other applications. All of these additional benefits contribute to greater ROI of video surveillance. Almost every retail location uses a video surveillance security system to combat shoplifting, to encourage employee honesty, and to provide video evidence in case of a health and safety claim or other incident. The value of video in the retail environment has been clearly demonstrated over the years in relation to these purposes, but video surveillance has many other capabilities. This type of surveillance can provide high value to retailers who look beyond these core applications to embrace the expanding capabilities and surprising cost-effectiveness of IP-based networked video. Retail Management with Surveillance Video Video systems can provide a new and effective management tool in any retail environment. Exploring the management benefits, in addition to the traditional focus on security or loss prevention, is key to leveraging the complete value of video in retail operations. Video can help with managing remote sites, monitoring point-of-purchase (POP) and merchandising displays, ensuring efficient customer service and a range of other uses. Real-time video of a remote retail location can benefit personnel management, asset tracking and overall efficiencies. This untapped potential also relates to another challenge, which is the need to show a return on investment (ROI) for any technology purchase. The value proposition for video as a security and surveillance tool may be well understood, but the current economic climate makes it imperative that the broader bottom-line benefits and added efficiencies are seen clearly and easily quantified. This is especially important in the retail environment, where narrow margins and downward cost pressures make it important to show a technology ROI. The added value of uncovering additional benefits and uses of video makes the ROI case that much stronger. Video systems can provide a new and effective management tool in any retail environment Video management with remote monitoring and surveillance software Video surveillance software now allows retailers to monitor a location from anywhere –remotely from home or from a mobile device. Retailers can use this capability for a variety of business intelligence functions, including quality control, customer service and merchandising. Video can help determine the most effective scheduling of personnel or the most effective POP display by viewing when the busiest times are in stores or at a particular counter or display. Video can also streamline processes to provide alerts if equipment malfunctions, and generally to ensure overall smooth operation. New video management tools such as rules-based identification of alerts, video analytics and event-driven push video make it possible for fewer operators to manage more cameras. Increased efficiency is a benefit of not having to review hours of video. The value of the data is unprecedented. By analyzing video, retailers can determine customer spending habits, which displays are the busiest and the best use of personnel. In summary, the video analysis provides data that can direct retailers to the best use of people and resources. Video can be valuable to almost every department in a retail operation. For example, human resources can use video to address employee-related issues such as sexual harassment claims or time-and-attendance. Marketing can use a system to confirm whether merchandising displays have been set up according to a schematic. Management can use it as a virtual "store walk-through" to observe employee productivity and address other issues. Interoperability of Video Surveillance with Other Systems Through IP Network Open IP architecture also paves the way for video systems to interoperate as necessary with other systems and departments. Video can be part of a retail operation's information stream and should be leveraged for maximum value. Video can be tied to a point-of-sale (POS) system or to exception reporting software that highlights questionable POS transactions and can provide related video of each transaction. Video can be integrated with an RFID (radio frequency identification) or EAS (electronic article surveillance) system to provide real-time video in case of an alarm. Verifying a situation before responding can help avoid the expenses associated with false alarms. Surveillance data can be used to count customers using analytics algorithms and monitor crowd control The data obtained from video surveillance provides valuable information for today's retailers. It can be used to enhance productivity of employees and processes, count customers using analytics algorithms, monitor crowd control and integrate with other department operations such as maintenance and facilities. Lastly, video integrated with third-party offerings such as HVAC can save costs, for example, by adjusting the heating/air conditioning according to how many people are in a room. Retailers should take a look at the wealth of benefits video can provide beyond security or loss prevention. Video surveillance can act as a broad-based management and business intelligence tool when utilized correctly.
Experts sections