Fritz Werder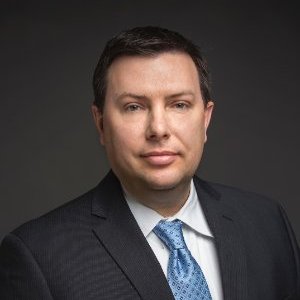 Fritz Werder
VP & General Manager,
Legrand
Fritz Werder has been VP & General Manager at Legrand since 2014. He leads all business, product and channel strategy efforts.
News mentions
Vantage Controls, a brand of Legrand | AV Residential Solutions, announced that it will exhibit its end-to-end human-centric lighting (HCL) solutions at an interactive demonstration at CEDIA Expo 2019. In Legrand | AV's booth 905, the company will showcase load controls, user interfaces including the new EasyTouch Glass, and programming software that comes together to provide precise dimming for tunable light fixtures utilizing the Lumenetix araya5 light engine – delivering the benefits of 'Lighting for Life' in residential spaces. intelligent lighting control with LED lamps HCL systems render these conditions indoors by combining intelligent lighting control with tunable LED lamps and fixturesOur internal clocks – or circadian rhythms – are daily cycles of biological activity based on a 24-hour period and influenced by regular variations in the environment, primarily the Earth's natural lighting cycle. We depend on this cycle for hormone production, metabolism, and sleep/wake cycles – basically our entire well-being. The optimal lighting conditions for humans are what we see outside. HCL systems render these conditions indoors by combining intelligent lighting control with tunable LED lamps and fixtures that have the ability to change their color tone or intensity to match the dynamic range of light. Integration with automated shading systems "'Lighting for Life' means not only enhancing the aesthetics of a space, but the physical, emotional, and mental well-being of its occupants," said Fritz Werder, vice president and general manager of Legrand Residential AV Systems. "Vantage's HCL solutions make it easy for integrators to meet the growing demand for this experience in residential spaces by reducing the complexity of the design, installation, and operation of tunable LED lighting systems. In addition, they offer seamless integration with QMotion's automated shading systems for the optimal balance of natural and artificial light." EasyTouch Glass modular keypad station Vantage's EasyTouch Glass modular keypad station combines powerful functionality with a sleek, contemporary designMaking its debut at CEDIA Expo 2019 is Vantage's new EasyTouch Glass modular keypad station, which combines powerful functionality with a sleek, contemporary design. Available with up to five programmable buttons for different scenes – such as 'Welcome', 'Away', or 'Party' – not only does the EasyTouch Glass allow users to set the lighting in a space with one touch, it can also incorporate control over shades, speakers, garage doors, and more. Completely customisable to each project, the keypad allows installers to mix and match colors for trims, buttons, and faceplates, while an inner-surface ink layering process ensures consistent color definition and reflectivity. Buttons are laser-engraved in a TrueType font, with the letters illuminated by adjustable RGB backlighting in the user's color of choice. An ambient light sensor automatically adjusts the backlighting based on the time of day, and users can easily determine which scenes are active based on the button's color or intensity. DMX-DALI-GATEWAY and InFusion Controller II Also on display at CEDIA Expo 2019 will be Vantage's DMX-DALI-GATEWAY and InFusion Controller II. For today's complex lighting system, the gateway provides 512 DMX channels, as well as 64 channels of DALI control. The Vantage controller is programmed to match the daily sunrise/sunset schedule shift throughout the year that best supports people's natural circadian rhythm based on the location of each installation. The controller integrates with QMotion advanced automated shading solutions for a human-centric experiencearaya5-enabled fixtures that are demonstrated to work with the Vantage controller include LF Illumination, WAC Lighting, and more. Vantage also works well with new LED light sources including Lumsatream low voltage lighting and other innovative color-tuning manufacturers. In addition, the controller seamlessly integrates with QMotion advanced automated shading solutions for a complete human-centric experience. Equinox glass LCD touchscreen controllers Other highlighted user interfaces will include Vantage's Equinox line of glass LCD touchscreen controllers for a smartphone-type navigation experience, and EasyTouch II keypads with up to five programmable buttons for control of lights and shades individually or in user-defined scenes. To quickly program complete HCL systems, Vantage's Design Center will be on display. The software makes it fast and simple for integrators to configure the intensity, hue, saturation, and correlated color temperature (CCT) of tunable lighting, while creating automated schedules and timers. At booth 905, visitors will also have an opportunity to experience how all Legrand | AV Residential Solutions brands – Chief, Da-Lite, Luxul, Middle Atlantic Products, Nuvo, On-Q, QMotion, SANUS, and Vantage – come together to deliver amazing AV experiences that transform the smart home. The company has also planned sweepstakes and giveaways at its booth, as well as several educational opportunities for integrators.
Kwikset, the leader in residential security, announces that its line of SmartCode™ deadbolt locks is now compatible with Legrand's Intuity home automation platform, part of the On-Q line. SmartCode locks with Home Connect™ technology are the industry's leading wireless access control lock solution for the smart home. Home Automation Security Solutions Legrand's Intuity System brings together a wide array of stand-alone home technologies and devices into a unified ecosystem that provides simple home control of lighting, security, temperature, multi-room audio, and more. The Intuity System gives homebuilders and installers a cost-effective, modular and repeatable solution for controlling security, entertainment and comfort within the home. Market-leading, Z-Wave powered components compatible with Intuity include SmartCode locks from Kwikset, HVAC thermostats from Honeywell® and Trane®, and home security systems from Honeywell® and GE/Interlogix®. Kwikset's line of innovative SmartCode home automation security solutions includes its highly popular SmartCode™ 914 Touchpad Electronic Deadbolt, with its best-in-class reduced interior size. It also includes the SmartCode™ 916 Touchscreen Electronic Deadbolt, which provides all the features of SmartCode – including keyless entry – combined with the added convenience and enhanced aesthetics of a capacitive touchscreen, and the Secure Screen™ feature that helps guard against "smudge" attacks. "The beauty of Intuity's design is its ability to provide value for the builder through its comprehensive, easy-to-use and easy-to install digital platform," said Fritz Werder, VP & General Manager for Legrand's On-Q and NuVo lines. "Kwikset's SmartCode line, with its unique features and functionality, enhances the usefulness, convenience and security of the Intuity system." Easy Communication With Wireless Products "Our innovative SmartCode deadbolt locks are a natural fit for Legrand's home automation solution," said Keith Brandon, Vice President of Residential Access Solutions for Kwikset. "More homeowners are making connectivity a priority in their homes, and homebuilders are looking to differentiate their inventory from the competition with advanced technology like our SmartCode line." Kwikset's SmartCode deadbolts and levers with Home Connect™ technology integrate with home security and automation systems, allowing the locks to communicate with other wireless products in the home such as security systems and home entertainment systems. Other Features Other features of Kwikset's SmartCode locks with Home Connect technology include: Kwikset's patented SmartKey® Re-key Technology, that allows homeowners to re-key their locks in seconds without having to remove the lock from the door; BumpGuard™ technology that protects homeowners from lock bumping; the ease of one-touch locking; and the ability to integrate with the widest variety of wireless security and home automation platforms in the industry. Legrand's Intuity System simplifies installation and scalability with modular components that are housed inside a structured wiring enclosure as part of the home's wiring infrastructure. Intuity's brain is its HA7000 Automation Controller, which in addition to providing basic Internet connectivity also directly supports Legrand subsystems, such as digital audio, intercom, and IP security cameras. All these subsystem modules mount inside the enclosure and plug directly in the Central Control Module.
Experts sections