Dmitry Artemiev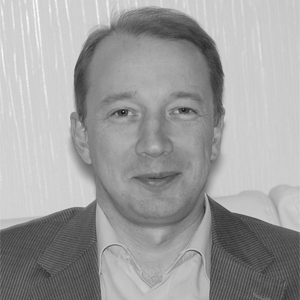 Dmitry Artemiev
Director of Business Development,
Sarus Technology
Dmitry Artemiev serves as the Director of Business Development for Sarus Technology, where he is responsible for company's business, sales and marketing in Russia and former Soviet Union countries. He has over 15 years' experience of operating in the international market. Dmitry has been working for a long time in technical management positions on corporate information systems. He has extensive experience in the retail and distribution business operations management solutions, as well as the banking and financial sector and the telecommunications industry information technology.
News mentions
Idesco has positioned itself to answer increasing demand for advanced access control products through its co-operation with Sarus Idesco Oy, an RFID technology world pioneer, has begun cooperating with Sarus Technology in the Eurasian Economic market, providing sales and marketing support across the zone. Sarus Technology is a division of Sarus Ltd., which distributes Auto-ID products in Russia, Belarus, Kazakhstan, Ukraine and CIS markets. A significant growth potential exists for companies providing products and services across this market, especially for the construction and infrastructure industries. Predictably, the expanding building construction industry is increasing demand for advanced access control products. Idesco has therefore positioned itself to answer this demand through its co-operation with Sarus Technology. A Strategy To Create An All-Inclusive Portfolio Of RFID Solutions Idesco's CEO, Jari Valtonen, explains "Growth and expanding into new market areas is a natural part of our strategy. Across these Eurasian countries, Idesco will benefit from co-operation with Sarus because it's well-acquainted with the area's market, customs and language". Dmitry Artemiev, Sarus Technology's Director of Business Development, adds, "Sarus Technology has been working successfully with leading companies from Northern Europe, delivering advanced RFID technologies to local markets. This cooperation with Idesco is an extension of our strategy to create an all-inclusive portfolio of RFID solutions for our system integration partners".
Experts sections