Derick James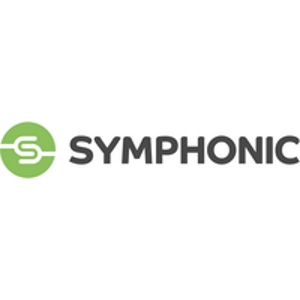 Derick James
CEO,
Symphonic Software
Derick James is currently working in the capacity of Chief Executive Officer at access control solutions firm, Symphonic Software. He has previously worked at Contemplate Ltd. as the CEO of the company. Other key portfolios held in the past include Regional Director at Sopra Group, Commercial Director at Alldays plc, Managing Consultant at Ernst & Young, and Project Manager at Chivas Brothers. Derick is an alumnus of the prestigious Massachusetts Institute of Technology (MIT).
News mentions
Ping Identity Holding Corp., the Intelligent Identity solution for the enterprise, announced that it has acquired Symphonic Software, a provider of dynamic authorization for protecting APIs, data, apps and resources through identity. Dynamic authorization gives IT teams ultimate flexibility to control what users can see and do, enabling enterprises to more easily prevent fraud, improve cybersecurity, and comply with regulations. Over the past two years Ping Identity and Symphonic have enjoyed a collaborative and successful partnership, pairing Symphonic's authorization platform with Ping's data privacy and consent products. The Ping Identity and Symphonic solution allows enterprises to centralize administration and enforcement to critical resources and data for all types of users, applications and devices in a language that is easily understood. Data privacy regulations The solution also gives enterprises the ability to address the scalability and performance requirements they need to secure access to critical resources and data. "With increasing data privacy regulations, users are demanding that enterprises give them better digital experiences with more transparency and control," said Andre Durand, CEO and Founder of Ping Identity. "The acquisition of Symphonic accelerates our vision for enterprises to not only maintain security and compliance with confidence, but to easily deliver personalized, trustworthy experiences." Intelligent identity platform For the past two years Symphonic has worked alongside Ping to make policy management easy for enterprises" Integrated with the broader Ping Intelligent Identity Platform, enterprise customers can cover advanced authorization scenarios that go beyond typical user roles and entitlements. Dynamic authorization extends their identity platform with policies that leverage context, risk, and consent, allowing enterprises to deliver more secure experiences with faster time-to-market. Enterprise-grade features like delegated administration, deployment workflows, integrated testing and analysis of policies, and more, truly show the value customers see in the joint Ping Identity and Symphonic solution. In addition, by integrating Symphonic into Ping's platform, customers can avoid costly custom integrations by leveraging native services that are core to identity platforms like users, groups, entitlements, consents, and risk. Policy management Ping offers a rich set of policy enforcement methods for API and web-based applications without requiring custom integration code. "For the past two years Symphonic has worked alongside Ping to make policy management easy for enterprises," said Derick James, CEO of Symphonic. "Ping Identity's dedication to their customers aligns well with Symphonic's values, and we are thrilled to continue our journey together as one."
Maven Capital Partners, one of the UK's most active private equity houses, has led an investment, alongside existing shareholders Par Equity and the Scottish Investment Bank, in Edinburgh-based Symphonic Software Limited, a leading global player in the Identity and Access Management (IAM) market. The funding will be used to further scale the business, investing in sales and marketing resource, as well as product innovation, to ensure Symphonic continues to offer customers a best-of-breed solution in this important and growing market. Authorization Software Solution Symphonic has developed a fine-grained, context-aware authorization software solution that enables organizations to securely share critical, time-dependent and sensitive information by managing access to data and services in the inter-connected digital economy. It does this by enabling the user to set rules and controls, even for the most complex administrative requirements, at extreme granular levels. Heightened security, is driving market demand as customers' interactions with the organization become deeper and more complex A powerful policy management interface incorporated into the system provides centralized visibility and control over the policies that apply to an enterprise's entire digital landscape. This makes access management more simple and agile, helping support rapidly emerging needs for sharing data both inside and outside an organization, while maintaining compliance with internal policies and external regulations. Heightened security, an emphasis on risk management and the introduction of ever-increasing digital access channels, is driving market demand as customers' interactions with the organization become deeper and more complex. As a result, the IAM market is growing rapidly and is forecast to be worth in excess of $20 billion by 2022. Sophisticated Access Management Data security, General Data Protection Regulation (GDPR) and Open Banking regulations are just some of the initiatives forcing Symphonic's financial customers to undertake major re-engineering programs that inevitably involve the deployment of a sophisticated access management solution. Under the latest open banking regulations, banks are now required to share the data they hold on their customers, safely and securely with authorized third parties. Symphonic is targeting further growth in retail banking and other sectors and is well positioned to expand into new markets" The aim of the regulation is to bring more competition and innovation to the financial services market, which should in turn lead to more and better products. Symphonic's solution enables financial institutions to manage the new, complex access patterns resulting from open banking while delivering the right balance between security and customer experience. Symphonic clients can react quickly to new threats while lowering their costs by defining their access control policies in a single location. Significant New Regulation David Milroy, Partner at Maven, said: "We are delighted to be leading the investment in Symphonic Software. The company operates in a high growth sector driven by significant new regulation. Symphonic is targeting further growth in retail banking and other sectors and is well positioned to expand into new markets. We look forward to working with Derick and his team over the coming years to scale the business and deliver on its growth strategy." Derick James, CEO at Symphonic, added: "We are very pleased to maintain our strong relationship with Par Equity and the Scottish Investment Bank and are delighted to welcome Maven as part of this latest investment round. The team at Symphonic is looking forward to continuing to drive the company's success with the support of our new and existing investors".
Experts sections