David Kim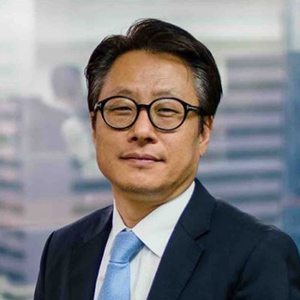 David Kim
SVP, Global Sales and Marketing,
Hanwha Techwin Co. Ltd.
David Kim is the SVP, Global Sales and Marketing for Hanwha Techwin. Apart from being the chief sales and marketing officer, security solutions, David has also played various roles within the company like chief strategy officer. Prior to that he has been the managing director of advanced material business and head of new business development with Hanwha Techwin. He holds a Ph.D. in Mechanical Engineering from Massachusetts Institute of Technology and graduated from Seoul National University.
News mentions
The partnership between Hanwha Techwin, ImmerVision is expected to enhance compatibility with various VMS across vertical markets Hanwha Techwin, (formerly Samsung Techwin), the video surveillance leader with pioneering optical design, manufacturing and image-processing technologies, signed a global technology partnership agreement on August 30th with ImmerVision, the inventor of the 360-degree panomorph lens and worldwide expert in immersive optical technology. ImmerVision is a company based in Montreal, Canada. With this partnership, all Wisenet 360° cameras released in the near future will be certified ImmerVision Enables, including the models already released by Hanwha Techwin. This is expected to enhance compatibility greatly with a number of VMSs with ImmerVision Enables. Panoramic Surveillance With High-Quality Image And Video In addition, the ImmerVision Enables certified Wisenet 360° cameras from Hanwha Techwin not only enables panoramic surveillance of crisp images with no degradation in resolution or distortion but also provides highly detailed and crystal clear images and videos with a flawless field of view from edge to edge without any blind spots utilizing Hanwha Techwin 's high megapixel optical lens. Hanwha Techwin is expected to leverage these professional products using ImmerVision's innovative and immersive viewing functionality, using the existing number of solutions targeting various vertical markets in city surveillance, airports, seaports, industrial areas, etc. Integration Of Video Surveillance Products And Solutions "Our cutting-edge video surveillance products and solutions using our 360° optical technology and innovative proprietary chipset, combined with ImmerVision's Enables software technology, will generate an incredible level of synergy to showcase new value to the video surveillance market." said David Kim, SVP Global Sales & Marketing from Hanwha Techwin. "We are delighted to partner with Hanwha Techwin, an expert manufacturers of high quality video surveillance products and solutions." said Pascale Nini, President & CEO from ImmerVision. "This partnership ensures that Hanwha Techwin customers can benefit from certified ImmerVision Enables technology. In addition, we are excited by the integration of our technology inside their future leading edge 360° products." Through this global partnership, Hanwha Techwin will create new business opportunities with various services/solutions that combine the two companies' technology and continue to collaborate actively for this purpose. Save
Experts sections