David Corbin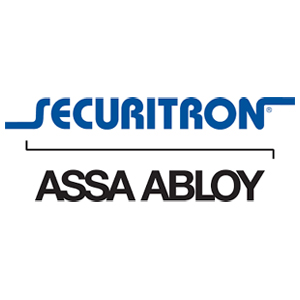 David Corbin
Senior Product Manager,
Securiton AG
David Corbin is Senior Product Manager at Securitron AG.
News mentions
The excitement of ISC West 2019 continued until the very end – almost. Exhilarated by the first two busy days of the show, attendees and exhibitors seemed to welcome a slower third day. There were no complaints about booth traffic, and still plenty of thoughtful conversations taking place, everyone determined to maximize the value of face time with customers until the last second. Building An IoT Ecosystem In SAST At a show lacking in high-profile new technology announcements, the biggest news is perhaps the possible long-term impact of first-time exhibitor Security and Safety Things (SAST), a Bosch startup. SAST is building a new Internet of Things (IoT) ecosystem for the security and safety industry, including an app store, an open and secure camera operating system, a software developer environment, and a portal for integrators. SOCs (system-on-chips inside cameras) are becoming much more capable" Their 1,800-square-foot booth was big for a first-time exhibitor, and the American football theme was well received, as was the substance of the company's effort to drive innovation in a highly fragmented industry. Seeing actual cameras and apps on display at the ISC West booth is "more real than PowerPoint," says Hartmut Schaper, CEO of Security and Safety Things (SAST). "For us, seeing is believing," says Schaper. "It was important for us to show cameras and apps for the first time. People are surprised at how far down the road we are." "This dynamic will change in the industry," says Schaper. "SOCs (system-on-chips inside cameras) are becoming much more capable. Soon there will be more processing power on the edge. People will find a way to use the extra processing power." "Seeing is believing" at the SAST booth at ISC West 2019, where CEO Hartmut Schaper showed several manufacturers' cameras whose functionality can be expanded using Android apps Developing More Apps Several large manufacturers are already involved in the initiative, but there are some holdouts. "We are having ongoing talks with everyone to convince them to join," Schaper says. "Some of the bigger ones will come around. We are not a camera manufacturer, and not a threat. We are owned by Bosch but are managed completely separately. There will be more and more apps developed, and momentum will increase." "A year from now we will have successful customers we can talk about, and more camera manufacturers on board," he says. "This year we are taxiing on the runway, but next year we will have cleared the tarmac and be climbing." If the approach succeeds, their first appearance at ISC West will be remembered as historic. Future Of Surveillance Cameras Off the show floor, in a nearby meeting room, chip maker Ambarella demonstrated technologies that will be driving the future of video surveillance cameras, including more intelligence at the edge. "People have been using more traditional video analytics approaches, though most of them have been disappointing," says Chris Day, Ambarella VP of Marketing and Business Development. "What is ground-breaking now is the use of neural networks and real artificial intelligence, which has increased capabilities 100x. "You will see camera products coming out over the next year that are massively better than before. It's not just incrementally getting better. Cameras will be coming out later this year with analytics that are absolutely amazing based on [the new chips.]" Larry Anderson, editor-in-chief of SecurityInformed.com, talks about Ambarella HDR and Low Light Solutions with Jerome Gigot, Senior Director of Marketing for Ambarella. (Source: Ambarella) New Systems-on-Chips Ambarella has introduced four new systems-on-chips (SoCs) in the last year, with emphasis on computer vision (video analytics). The newest is the S6LM Camera SoC with 4K imaging technology, unveiled at ISC West. The S6LM includes Ambarella's latest high dynamic range (HDR) and low-light processing technology, highly efficient 4K H.264 and H.265 encoding, multi-streaming, on-chip 360-degree de-warping, cyber-security features, and a quad-core CPU. People shouldn't forget what a good camera is, and there doesn't have to be a tradeoff" "With so much focus on AI and computer vision, I'm concerned the industry has taken focus away from low light imaging, wide dynamic range and image quality," says Day. "You have to see the details in an image. People shouldn't forget what a good camera is, and there doesn't have to be a tradeoff, it's all included in one chip." From Products To Systems With a new general manager on board (Daniel Gundlach, formerly of Bosch), FLIR Systems Security Division is continuing its transition from a product company to a solutions provider, removing internal silos to clear the path. FLIR offers a strong end-to-end portfolio for Smart Cities applications, including the TruWITNESS line of body worn cameras and newly acquired Aeryon drones. FLIR's historical strength as the top thermal imaging provider continues, but today they are much more than a thermal imaging company, offering visible day/night cameras, infrared pan-tilt-zoom cameras, video management systems and other technologies to provide a broader platform. FLIR's Saros security cameras combine multiple security technologies, including thermal sensors, high-resolution visible imaging, IR and visible LED illuminators, onboard analytics and two-way audio and digital input/outputs. Products In Critical Infrastructure Applications In addition to Safe Cities, FLIR installs a range of products in critical infrastructure applications, such as oil and gas and electric utilities. Ports also tend to combine traditional security with an emphasis on perimeter protection, a FLIR strength. Existing perimeter protection applications can open opportunities for the broader platform. For example, installing a complete system in an airport that already uses FLIR's thermal technology represents "low-hanging fruit" for the company, says Fredrik Wallberg, FLIR Director of Marketing – Security and Intelligent Transportation Systems. Ambarella demonstrates its latest imaging technology for video security during ISC West 2019 (Source: Ambarella) Integrated Solutions Bosch's Focus At the Bosch booth, there was an emphasis on integrated solutions and the customer experience. A mock retail store setup demonstrated systems such as overhead cameras for people counting and alarm communication to provide an alert if a refrigerator door is left ajar. A wireless panic button generates a silent alarm, communicates with a 2-way radio, and triggers a camera to focus on the area. An AVIOTEK IP camera alarms if there is a fire, based on observing actual flames rather than smoke. A new Bosch fixed dome camera series offers wireless remote commissioning capabilities that reduce installation and set-up time by up to 75 percent. Set-up only takes three steps: install the mounting bracket, connect the cables, and attach the camera module. Commissioning can be done wirelessly or remotely with no need for ladders or lifts. Dahua Marks Five Years In The States An IR illuminator is attached to each lens module to ensure there is always illumination in the field of view Time flies in the security industry, and it has already been five years since the Dahua brand entered the U.S. market. Today the company offers products through ADI and some 20 distributors, and has more than 30 technical consultants and technical support employees and 50 or 60 sales people in the field (including independent rep firms). "We are growing," says Tim Shen, Director of Marketing at Dahua Technology USA. "It's exciting for the company." At ISC West, Dahua introduced a line of Multi-Flex panoramic cameras with lens modules that can be repositioned along an internal track for 180-, 270- or 360-degree views, providing flexibility for integrators. An IR illuminator is attached to each lens module to ensure there is always illumination in the field of view. Cost savings come from ease of installation (one camera instead of four) and only one VMS license (instead of four). AI And Night Color Cameras Dahua is also emphasising its Night Color cameras that remain in full color mode regardless of how dark it gets. There is no IR illumination or IR cut filter – the camera stays in color mode and displays any visible image in colour with as little as 1 lux of illumination. The 2 megapixel version is on display at ISC West, and a 4 megapixel version will come in the fall. A year ago at ISC West, Dahua emphasised its initiatives in artificial intelligence (AI) in order to position the company as a technology leader. This year, the message was more general – 'Power Through Technology.' The range of Dahua technologies includes AI, Night Color, Starlight low-light imaging, fifth-generation HDCVI, and e-POE (Enhanced Power over Ethernet). Dahua USA's Director of Marketing says "the market itself likes AI", and expects more AI applications to follow (Source: Dahua USA's LinkedIn) "When we present AI to customers, they are happy, but when it comes to the budget they don't have it," says Shen. "The market itself likes AI, and it's very much a buzzword. But we still need a proof of concept that it can do something good for end users. We need time to develop broader applications. The 'smart retail' market and education are good places to start." he says. "AI is for project business," adds Jennifer Hackenburg, Dahua's Senior Product Marketing Manager. "Projects that are looking at AI haven't come to fruition yet; they are still in the pipeline. It's not for your everyday business. They are implementing it, but not as fast." Access Control Beyond Doors Access control should extend beyond doors. That's the message I heard at the ASSA ABLOY booth, which displayed a variety of physical locks and intelligent access systems. An example is traffic cabinets, those metal boxes in public locations that could potentially be accessed to invade an internal network. ASSA ABLOY emphasises the need to secure the variety of enclosures, cabinets, drawers and small spaces ASSA ABLOY emphasizes the need to secure the variety of enclosures, cabinets, drawers and small spaces throughout an enterprise. The company's 'security continuum' message draws attention to the need for the right level of security for the right opening, using existing infrastructure as well as new electronic technologies. "Customers face a combination of non-traditional access control and questions on how they can secure things that are not doors," says David Corbin, ASSA ABLOY Director of Access Control Accessories. The security message is resonating beyond the traditional security department to involve other stakeholders in an enterprise, including IT directors. There is new awareness of vulnerabilities that have been there forever, such as traffic cabinets that can be opened with a key purchased on eBay.
ASSA ABLOY Electronic Security Hardware announced the launch of the Securitron AQ Series Power Supplies, one of the most flexible, scalable solutions available, to protect and enhance the performance of any access control device or system. Available in one to 16 Amp variants to support the smallest single door systems to the largest enterprise access control systems, customers can use any combination of the seven power supplies and nine distribution boards in any UL listed enclosure and maintain UL certification. Improved Efficiency "It's vital to pair access control devices with the correct power supply to ensure optimal performance and power," said David Corbin, Director of Access Control Accessories, ASSA ABLOY Electronic Security Hardware. "The new AQ Series was designed with improved efficiency to reduce operating costs and extend the lifespan of electronics. The ability to mix and match power supplies and distribution boards while maintaining UL certifications was also very important in offering customers the flexibility to scale solutions while maintaining code compliance." The new Securitron AQ Series Power Supplies provide better-than-linear performance, with features that include: The Securitron AQ Series Power Supplies are the best choice for customers looking to improve the security of their access control systems Combining any of the seven power supplies and nine distribution boards in any UL listed enclosure and maintaining UL code compliance Dual and single voltage options ranging from one to 16 Amps with up to 16 outputs Up to 93% efficiency Thermal shutdown protection with auto restart Integrated or dedicated battery charging circuit to prevent overvoltage on locking devices Enhancing Access Control Systems' Security With ASSA ABLOY support teams available, and the MagnaCare no-fault, no questions asked lifetime warranty, the Securitron AQ Series Power Supplies are now the best choice for customers looking to improve the performance, reliability and security of their access control systems. ASSA ABLOY offers a range of support and expertise including online resources and personnel, like David Corbin, who are available to further discuss the technologies and solutions offered.
New products deal with functionality of door opening: maglock, electric strike, power supply At Greenbuild 2015, ASSA ABLOY Group brands Securitron® and HES® are previewing innovations specifically designed to improve the efficiency of an access control solution. This new technology preview features products that deal with the functionality of the entire door opening: the maglock, the electric strike, and the power supply. Securitron EcoMag Technology Securitron is previewing EcoMag™ Technology, which supplies a Magnalock® with multiple power saving modes that provides up to 80 percent energy savings compared to current maglocks, while delivering the same 1,100 lb. holding force. HES EcoStrike Technology HES is previewing EcoStrike™ Technology, which uses 98 percent less power than traditional electric strikes and is designed to work with the Securitron EcoPower™ power supply to reduce total door power consumption. Securitron EcoPower 2.0 Securitron is also previewing EcoPower 2.0 – a next-generation technology intended to power two-doors. It has the ability to achieve up to 98 percent energy savings over traditional power supplies for a door using access control and has the capability to handle a higher inrush like that commonly found in exit devices. Improved Access Control Performance "The built environment is undergoing an inspiring shift in adoption and performance, and our goal at ASSA ABLOY is to provide the industry with the most sustainable access control solutions," said David Corbin, Senior Product Manager, Securitron. "By offering sustainable technology alternatives at all points of a door with EcoPower, EcoFlex™, EcoMag and EcoStrike, we are demonstrating that access control performance can be greatly improved." The full technology preview from Securitron and HES is on display at GREENBUILD booth #1513.
Experts sections