Chuck O'Leary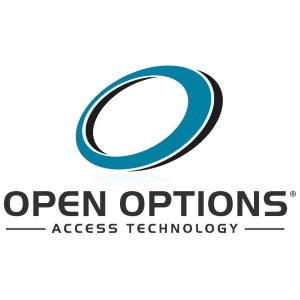 Chuck O'Leary
President,
Open Options
Chuck O'Leary is currently serving in the capacity of President at Open Options. He has previously served as Vice President of Sales - North America at LenelS2, Enterprise Sales Manager - North America at Honeywell and VP/GM - Northwest US at Stanley Security. Chuck is an alumnus of the prestigious University of Phoenix.
News mentions
LENSEC, a pioneer in video management software, announced a partnership with Open Options to provide flexibility and greater efficiency when combining Perspective VMS® and DNA Fusion™ access control software. The integration between PVMS software by LENSEC and DNA Fusion access control from Open Options enables users to control doors by issuing access control commands to locks and devices. From the video management software, users can manage access points from the map module or the camera viewer module, or by incorporating automated logic workflows from Perspective VMS. PVMS pulls event information from DNA Fusion and can import Open Options devices from the access control configuration database. Video of Access control event Video of the access control event can be extracted, shared internally, and downloaded as watermarked evidence With the integration, access control events are searchable in Perspective VMS. Events may be associated with security video and tagged as they occur. Events are also found in PVMS transaction history reports, allowing system administrators to filter and search for activity, such as cardholder access, invalid entries, doors forced open, and more. The associated video improves the record with visual verification. Video of the access control event can be extracted, shared internally, and downloaded as watermarked evidence for law enforcement or third parties. Integration technology "We are excited about our partnership with Open Options," said Michael Trask, Director of Sales, North America of LENSEC. "Close integrations with third-party systems are how LENSEC achieves beneficial results for joint customers. With this integration, end users now have a way for security operators to make quick and solid decisions and to mitigate risk better and faster than before." "Today's modern enterprises require integrated solutions to make the most of their technology investments," said Chuck O'Leary, Senior Vice President, Americas, ACRE Access Control. LENSEC software engineers will continue to develop additional integrations with technology partners and to make PVMS an outstanding choice for security deployments. Close integration with third-party systems is how LENSEC achieves beneficial results for joint customers.
Customers who are interested in strengthening and streamlining their security infrastructure will find that access control is typically one of the first upgrades to be considered, and depending on the product chosen, ultimately will determine how effective it proves to be for their business. When questions or concerns arise about access control products or services, there can often be a disconnect or a delay in between the customer and the integrator, as the integrator may be occupied with other customers or may need to refer to the manufacturer for specific information, thus creating a gap. Touchless access control Open Options, however, does things a little differently. Enter, Connect Care. While access control has played a significant role in the security market over the last few years, the demand for touchless solutions has skyrocketed, since the beginning of the global COVID-19 pandemic. According to a recent survey, 44% of office workers feel access control is more necessary after the pandemic. This opens the door to brand new customers for the security industry, who may not have a full understanding of access control, and many will need guidance and necessary training and support, along the way. This begs the question, will the integrator chosen just provide a service, or kindle a long-lasting partnership? "Maintaining strong and trusted relationships with customers is vital," said Chuck O'Leary, President of Open Options, adding "Many customers over the last few months are new to access control, and need guidance and support when questions or concerns arise." Connect Care Open Options' Connect Care, spans across four important pillars of their open platform access control solution For example, Open Options' customer relationship tool, Connect Care, spans across four important pillars of their open platform access control solution, including - technical support, platform support, professional services, and training. Chuck O'Leary adds, "We believe that providing these options for our customers, empowers them with the knowledge and expertise of our solution and their access control system as a whole." Product scalability Before an organization commits to an access control product or integrator, it's vital to ensure that the product will be able to scale as the business grows, and that the provider will be knowledgeable and dependable, when customers have questions or concerns regarding their access control system. In order to support the flood of new customers searching for touchless security solutions, customer support needs to be at the forefront of the integrator's organization, if the partnership is to be successful.
Experts sections