Chad Chiang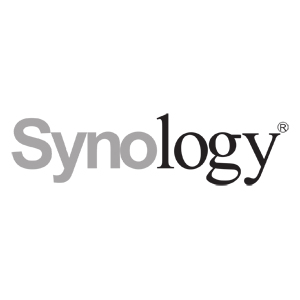 Chad Chiang
Product Manager,
Synology Inc.
Chad Chiang is the Product Manager at Synology Inc. His skill set includes product management, integration, product marketing, software development, project planning, etc.
News mentions
Synology® Inc. recently unveiled the Network Video Recorder NVR216, with expandable storage for surveillance footages and mobile apps for anywhere access. Featuring a dedicated 1080p HDMI output and supporting up to 4 or 9 IP camera channels, NVR216 is designed for offices and retail stores where space is precious, to monitor and manage surveillance feeds and IP cameras at ease. "More and more small business or shops need a live view over their property to ensure their personnel and assets safety. They also need a compact and expandable solution," said Chad Chiang, Product Manager at Synology Inc. "That's why we roll out NVR216, designed to let users directly monitor and manage cameras via local display. In addition, the storage available for video footage is easily expandable and IP cameras can be added at any time, up to 4 or 9 depending on the model." Designed For Low Power Consumption NVR216 is equipped with a dedicated 1080p HDMI port that makes it easy to connect with a monitor and display up to 9 channels at 720p/30FPS of surveillance feeds without any costly computer. A wide range of ports, including USB 3.0 and USB 2.0, enables NVR216 to connect to a mouse and keyboard to navigate between different camera streams and management tools. Designed for low power consumption, NVR216 only consumes 14W while providing 9 channels of camera streaming and continuous recording. When your surveillance footages take more space, NVR216 can be scaled up to 4 drives by connecting it to an expansion unit DX213. Through Surveillance Station, users are able to leverage Live View panel with on-screen operations to monitor video streams from multiple IP cameras, take advantage of the Timeline panel to select a date and time and then play back recordings from multiple channels at on once, and set up smart analytics tools, such as Motion detection, to catch suspicious behavior. With DS cam mobile app, users can access Surveillance Station anywhere via iOS and Android devices. NVR216 is powered by Synology Surveillance Station which offers an intuitive interface and rich surveillance features. Running on Surveillance Station, Synology NVRs won "NVR Excellence Award" at Secutech Taipei for four consecutive years 2012 - 2015. Availability Synology NVR216 comes with two configurations: NVR216 (4CH) and NVR216 (9CH) which support 4 and 9 IP camera channels respectively. NVR216 (9CH) is now shipping globally. NVR216 (4CH) will be available by the end of 2015.
Synology® Inc. recently announced the official release of Surveillance Station 7.1, delivering a more thoughtful and efficient design, featuring Real-Time Streaming Protocol (RTSP), multicast support, and refined alerts and notifications, providing the best management experience. "In this version, we focus on optimising the mechanics and performance of Surveillance Station as well as developing the compatibility of ONVIF protocol, in order to provide the best and easy-to-use surveillance solution to our customers." said Chad Chiang, Product Manager at Synology Inc. "We express our thanks to the users who spent time testing the beta version and working with Synology to ensure a better and more secure surveillance solution." Surveillance Station 7.1 Includes The Following New Features: RTSP For Smoother Surveillance Experience: RTSP increases video streaming performance, providing an even more fluid experience when watching feeds in Surveillance Station or DS cam (for iOS devices). Plus, developers can take advantage of support for RTSP to integrate video streams into third-party systems. Multicast Boosts Bandwidth Efficiency In Multiple User Scenarios: Multicast support reduces the workload and bandwidth consumption when running Surveillance Station in environments where multiple clients are viewing video feeds. This means several security personnel can monitor a live view from different workstations at the same time without impacting network performance. Advanced Live View Alerts And Notifications Provide Refined Management: For large-scale surveillance deployments with hundreds of cameras, monitoring cameras one-by-one can be inefficient. Thanks to under the hood modifications, Surveillance Station can leverage cameras' computing resources to offer large scale surveillance system monitoring. Live View Analytics alerts are displayed for cameras that are not included in the Live View layout. Events can also be directly highlighted on an E-map, allowing users to quickly see the camera and location of suspicious events. Robust CMS Performance And Stability: By refining the database structure and adding a dedicated multipart link between host and recording servers, Surveillance Station 7.1 increases the speed at which recordings and event information are transferred from recording servers. In addition, revamped license management improves the stability in CMS deployments. Greater Support For ONVIF Brings More Flexibility: In addition to providing native integration for edge recording on select camera models, Surveillance Station now supports edge recording on many more camera models thanks to ONVIF Profile G. Compared to, ONVIF 2.4, this new standard brings more options to cameras that have rotation and focus features. Furthermore, support for "ONVIF Search" makes it easier to find and add ONVIF compliant cameras to Surveillance Station. These new possibilities give users more flexibility and enable easier installation.
Synology® Inc. recently announced the beta availability of its Surveillance Station 7.1. The latest version of its robust video management system delivers optimized performance for environments with distributed resources with Real-Time Streaming Protocol (RTSP) and multicast support, refined alters and notifications, and much more. "Synology is devoted to developing a powerful, yet efficient and easy-to-use video monitoring solution. We've tweaked the mechanics and performance of Surveillance Station 7.1, so businesses large and small can take advantage of the smoothest and most carefully designed surveillance experience," said Chad Chiang, Product Manager at Synology Inc. Surveillance Station 7.1 beta includes the following new features: RTSP for smoother surveillance experience: Support for RTSP increases video streaming performance, providing an even smoother experience when watching feeds in Surveillance Station or DS cam (for iOS devices). Plus, developers can take advantage of support for RTSP to integrate video streams into third-party systems. Multicast boosts bandwidth efficiency in multiple user scenarios: Multicast support reduces the workload and bandwidth consumption when running Surveillance Station in environments where multiple clients are viewing video feeds. This means several security personnel can monitor a live view from different workstations at the same time without impacting system performance. Advanced live view alert and notifications provide refined management: For large-scale surveillance deployments with hundreds of cameras, monitoring cameras one-by-one can be inefficient. Thanks to under the hood modifications, Live View Analytics alerts are displayed for cameras that are not included in the Live View layout. Also events can also be directly highlighted on an E-map, so users can quickly see the camera and location of suspicious events straightaway. Robust CMS performance and stability: By refining the database structure and adding a dedicated multipart link between host and recording servers, Surveillance Station 7.1 increases the speed at which recordings and event information are transferred from recording servers. In addition, revamped license management improves the stability in CMS deployments. Greater support for ONVIF brings more flexibility: In addition to providing native integration for edge recording on select camera models, Surveillance Station now supports edge recording on many more camera models thanks to ONVIF Profile G. Furthermore, improvements in ONVIF Profile S make it easier to find and add compliant cameras to Surveillance Station with the "ONVIF Search" option. These new features give users more flexibility and easier installation when setting up a video surveillance system. Beta Reward Program To help make Surveillance Station 7.1 even better, Synology invites users to participate in the Surveillance Station 7.1 Beta Program and submit feedback and suggestions. Synology will give a Camera License Pack (including 4 licenses) to three different users who provide the most valuable assistance and feedback during the Beta Program
Experts sections