Bruce Mungiguerra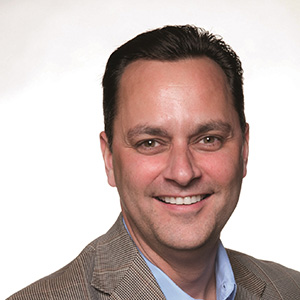 Bruce Mungiguerra
Senior Vice President of Operations,
Monitronics International
Bruce Mungiguerra joined the Monitronics team in 2006 as Director of Consumer Sales, bringing with him more than 17 years of operations, sales and call-center leadership experience. He became Director of Field Service in 2008 and was promoted to Vice President of Field Service and Technical Operations in 2009. In 2011, Bruce was promoted to Vice President of Sales and Dealer Development, where he was responsible for all aspects of the Monitronics Dealer Program, which comprises close to 400 Authorized Dealers. In 2012, Bruce became Vice President of Operations, and was promoted again in 2015 to Senior Vice President of Operations. In this role, he is responsible for all aspects of dealer sales and development, field operations, customer operations and the company's alarm monitoring center. He enthusiastically drives the performance of these various groups, exceeding the needs of Monitronics' customers and dealer network.
Articles by Bruce Mungiguerra
Monitronics' ProShop offers sales and marketing materials to its dealer network as a valuable resource Monitronics Security, headquartered in Dallas, continues to stress the importance of professional monitoring services to its dealers and their customers as a critical component of recurring monthly revenue (RMR). "Traditional dealers need to emphasize the advantages of live, around-the-clock monitoring for anyone considering a non-traditional provider or do-it-yourself (DIY) with a self-monitored or unmonitored solution," says Bruce Mungiguerra, senior vice president of Operations. "It's not just about quicker response times, but also about getting guidance during an emergency. If dealers emphasize the role of a well-trained agent and an award-winning monitoring station, the value proposition becomes evident," he says. Mungiguerra says customers are increasingly interested in home automation technology, although there still is a strong component of home security involved in the mix. "Video is emerging as a popular option, since it does dual duty as a security tool (monitoring the home) and a non-security tool. For example, many users report utilizing live video just to watch their pets – not necessarily to check on them, but simply to watch them." Positioning For Success For dealers, a strong value proposition also involves the ability to listen to customers, get guidance from a dealer program and an awareness of what the most popular offerings are. "With home automation gaining in popularity, they also should be examining ways of hiring and retaining quality technical staff, particularly those who are familiar with wireless security and technology," says Mungiguerra. "Video is emerging as a popular option, since it does dual duty as a security tool (monitoring the home) and a non-security tool" says BruceMungiguerra, senior VP Operations, Monitronics Security Monitronics Security provides a number of programs and tools that allow security companies to add services and corresponding streams of revenue. For example, the Monitronics Dealer Program provides valuable resources for smaller companies who want to add RMR. They work with packages that are set as entry points to each service level and allow flexibility to upsell additional products and services. They can take advantage of customizable marketing and sales collateral available through a "ProShop" that can be individually branded specifically for their needs and their sales strategy. The company also offers a variety of training programs that show dealers innovative ways to approach development of RMR and suggest new avenues and techniques to pursue. Expanding Dealer Network As far as competing with giants such as Time-Warner, AT&T and Comcast, Monitronics Security believes local dealers need to capitalize on their advantages over larger competitors. "They are typically well-known in their areas and are familiar with local needs and demographics. They have experienced, well-trained personnel who not only can consistently perform and support quality installs, but also are fully aware of local ordinances and licensing requirements. Since many of the larger companies have reputations for inferior customer support, local companies can emphasize customer service, relationships and word-of-mouth referrals. Finally, they can add many of the resources that are available to larger players – such as marketing and branding – by becoming part of a dealer network which can offer assistance in those areas." Mungiguerra says that in addition to the company's award-winning monitoring, Monitronics Security would like to be known for the freedom it gives the companies who are part of its dealer network. "They are given a large amount of independence to pursue building their brand, while making use of resources provided through our dealer network, such as training, support, funding, marketing collateral and access to equipment from quality manufacturers. Our relationship leaves them free to pursue strategies that benefit their businesses."
News mentions
Nortek Security & Control LLC, globally renowned wireless security, home automation, access control, and health and wellness technology solutions firm, announced the appointment of Richard Pugnier as the new Vice President of Marketing, reporting directly to Senior Vice President for Global Sales and Marketing, Bruce Mungiguerra. intelligent home solutions "We are excited to have a marketing leader with Richard's strengths lead our marketing strategy and initiatives, as we bring forward the solutions that deliver on the promise of smart security and the intelligent home," Mungiguerra said. "Richard brings to NSC more than 20 years of technology marketing success that will immediately benefit all of our marketing efforts and the customers we serve." Pugnier will be based in the company's Carlsbad, CA headquarters and will be responsible for Nortek Security & Control marketing across all channels. Embedded and IoT solutions expert Our portfolio provides an incredible opportunity to create business opportunities for our channel partners"Pugnier's experience is broad, deep and includes senior marketing leadership roles in technology and life sciences. Previously, he has served as Vice President and Head of Global Marketing at Kontron, a globally renowned embedded and IoT solutions provider, where he helped drive company revenues from US$ 150 million to nearly US$ 1billion. He headed a global team of marketing professionals in the EMEA, North America, and Asia-Pacific regions with responsibility for Branding, Product Marketing and Marketing Operations. He oversaw the launch of 50 products annually, spearheaded the marketing integration of four acquisitions and led the organization's global rebranding. Connected security and access control "I am excited to join the NSC team at this moment when we are innovating in so many important product categories," Pugnier said. "Our portfolio of connected security, access control, automation, A/V, and health and wellness solutions provides an incredible opportunity to create business opportunities for our channel partners and deliver peace of mind, comfort, convenience, and entertainment to customers around the world."
Addition of these products allows Monitronics to offer a portfolio of reliable security and home control devices Tyco Security Products is pleased to announce that Monitronics has selected the DSC PowerSeries Neo platform and the DSC Touch all-in-one smart panel to be part of its authorized dealer programme, a network with more than 600 dealers from throughout North America. A Portfolio Of Up-To-Date Security Devices The addition of these two products is part of Monitronics plan to offer its dealers a portfolio of the latest and most reliable security and home control devices. PowerSeries Neo is a flexible hybrid intrusion platform that offers a wide range of devices with PowerG Technology. DSC Touch is a 7-inch smart touchscreen panel that supports security, life safety and home control technology. Dealers who are part of the Monitronics Authorized Dealer Program will be able to purchase and install devices from the PowerSeries Neo suite of products and the DSC Touch smart panel, and in turn receive financing for each account. "We are pleased to be included in Monitronics Authorized Dealer program and to be able to offer dealers the latest and most innovative hybrid intrusion platform available on the market today," said David Grinstead, Vice President of Global Sales, Tyco Security Products. "Our PowerSeries Neo platform leverages our industry leading PowerG wireless technology and offers a full suite of sensors, including door /window contacts, smoke detectors, PIRs and motion detectors with integrated cameras." The DSC Touch smart panel offers remotely managed upgrades to ensure software is kept up-to-date Product Flexibility For Dealers Bruce Mungiguerra, Senior Vice President of Operations for Monitronics, believes that product flexibility gives a major competitive edge to companies in its dealer program. "We give our authorized dealers freedom to offer the latest technology from the best manufacturers and distributors," Mungiguerra said. "We're constantly searching for attractive options that will help to drive business growth, and the PowerSeries Neo and DSC Touch will handle even the most demanding needs of our customers." PowerSeries Neo is designed to cut operational costs for dealers and provide ultimate reliability for end users. The platform leverages a powerful combination of state-of-the-art technologies infused with PowerG 2-way wireless communication to deliver secure, reliable communications channels, innovative alarm verification solutions and a robust remote service software suite. Remote Diagnostics Software allows Monitronics to diagnose, inspect and maintain the system without having to travel to the customer premise, and System Administrator software enables easier end-user system maintenance. DSC Touch offers cloud based firmware upgrades that are managed remotely to reduce truck rolls and to ensure the latest software updates are incorporated into the system. It includes Android-based software, Alarm.com integration, dual-path connectivity with integrated Wi-Fi and Cellular and Z-Wave enabled technology.
Experts sections