Alison Shiver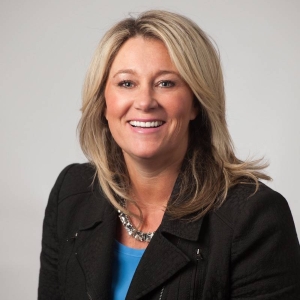 Alison Shiver
Alison Shiver is currently serving as residential sales and marketing manager for Shiver Security dba Sonitrol of SW Ohio. She has also worked in the capacity of business manager at the firm. Alison holds a bachelor's degree in communications from the renowned University of Cincinnati.
News mentions
Shiver Security Systems and Sonitrol of SW Ohio, a commercial and residential security company based in Dayton and Cincinnati announces the recent acquisition of four new companies servicing SW Ohio. The four companies: 995 Security, Security Services Center, Wilmington Security Systems and Apex Alarm Company. "We liked these companies because their operating footprint and customers mirror ours as well as their commitment to the core values we share" says Chip Shiver, President. Providing a better experience "We are hoping to grow our company with these new acquisitions, allowing us to reach more customers and provide an even better experience and service to our existing and future customers" says Alison Shiver, Head of Marketing for Shiver Security. "We are always excited to expand and hope to take our business to the next level." "This merger is a great opportunity to create more relationships with new customers. We are very excited to have Tony Shanks and Tim Sparks helping us with this purchase" says Wayne Lisle, VP of Shiver Security. "Tony and Tim will help ensure that all of the current customers will have a seamless transition to Shiver Security Systems and support our mission which is Building Lifetime Relationships with Our Customers by Exceeding Their Expectations." Says Chip Shiver, President.
Sonitrol, the provider of verified electronic security, announces the successful implementation of a Sonitrol TotalGuard system for 4EverReady Home Care, located in Cincinnati and Dayton, Ohio. TotalGuard, innovated by 3xLOGIC, has alarm verification capabilities that detected an incident outside the premises, which led to a successful resolution of a potential false alarm situation. 4EverReady Home Care is a privately-owned home care agency based in Dayton, Ohio. The organization is committed to providing clients with the highest quality care possible, while allowing them to maintain both freedom and independence in the comfort of their homes. Incident Triggered Alarm 4EverReady has two locations, in Cincinnati and Dayton. Late on a recent evening, surveillance video from inside the Cincinnati location showed a person standing outside the office when suddenly a car drove by the intersection. The person in the video made a hasty retreat from the building and crossed the street. What had happened? "We recognized the man in the video, he's often in the neighborhood and because our offices are all glass looking out to the street, we can observe him and others walking up and down the nearby sidewalks," recounted Lisa Roberts-Rosser, Executive Consultant for 4EverReady. "Because this incident triggered an alarm from our system, Sonitrol of SW Ohio brought the video to my attention, I was the first person called. I knew the man in the video, and I'd never seen him move that fast." Sonitrol operator was able to quickly determine that the offices were not in danger of a break-in, therefore, this was not an active alarmArea Under Protection The Sonitrol operator was able to play the video with the related audio to figure out that the passing car had actually fired (turned out later) a paintball gun at the man in front of 4EverReady's offices, causing him to flee. More importantly, the Sonitrol operator was able to quickly determine that the offices were not in danger of a break-in. This incident occurred outside the area under protection; therefore, this was not an active alarm so no further action was necessary. "We installed the Sonitrol TotalGuard system back in April and our system's two cameras give us all the visibility we need. Our office is essentially one big room and the cameras give views in the office and through the windows into the immediate neighborhood," Roberts-Rosser explained. Motion Detection Technologies In addition to video surveillance with video and audio alarm verification, the TotalGuard system includes glass break detection and motion detection technologies. 4EverReady has also installed a Sonitrol Cloud Access, which provides key fob entry through the office main entrance. Roberts-Rosser and any other staff with privileges can remotely arm and disarm the TotalGuard system with a smartphone through the available Sonitrol mobile app. "TotalGuard provides us complete alarm verification capability, and the mobile app definitely works well for us," she explained. "If there is a time that someone has forgotten to arm the system upon exiting at the end of the day, I can arm the system from home or wherever I am." Legitimate Alarm Situation 4EverReady has a consultant that uses the office space for meetings after hours, to prevent any interruption of the normal daily work flow. Roberts-Rosser can program the TotalGuard system from anywhere, at anytime, to grant the consultant access when it is needed. The sensitivity of our system is impressive, when it was first installed it was alarming because of loud music outside, cars backfiring, and other loud noisesIn addition to TotalGuard picking up an incident outside the area of protection, Roberts-Rosser said there has been a process to calibrate the system to be as effective as possible. "The sensitivity of our system is impressive, when it was first installed it was alarming because of loud music outside, cars backfiring, and other loud noises. Once a neighborhood child pulled on the door while horseplaying around and that definitely caused an alarm. Working with Sonitrol, we're able to verify all of these incidents to make sure we are only contacting the police when it's a legitimate alarm situation." Highly-Effective System As is becoming abundantly clear in recent years, police forces are not unlimited resources. Sonitrol TotalGuard has proven to be a highly-effective system in cutting costly, even dangerous, false alarms. "TotalGuard is a technology package no other company is offering security customers, it is a genuine game changer, and this incident proves the technology goes above and beyond in protecting customer's property, even if the action is well outside the area under surveillance," said Alison Shiver, Marketing Manager, Sonitrol of SW Ohio.
3xLOGIC, Inc., a leading provider of integrated, intelligent security solutions, and a three-time Deloitte Technology Fast 500 winner, has announced that Northwest Church of Christ in Dayton, Ohio was broken into recently and Sonitrol of SW Ohio, using technology from 3xLOGIC, worked with local law enforcement to apprehend the intruder and prevent damage or theft from the facility. The church is located in a rough part of town, with a large homeless population. Church of Christ has installed multi-sensor devices connected to the Sonitrol Central Station to provide an active, visible deterrent to break-ins. Unfortunately, the church was undergoing renovations, and someone left a door unlocked. Multi-Sensor Intrusion Detectors Immediately upon entering, the perpetrator was detected by the multi-sensor devices and the Sonitrol Operator was able to verify the intrusion within seconds using motion, video, and audio sensors and then contact the dispatcher for local law enforcement. The church is a large building with many entrances, so responding police officers needed all the assistance they could get. The Central Station Operator provided a steady stream of information updates to ensure real-time coordination with the law enforcement officers on the scene. The operator was able to guide the police to the suspect's exact location, give a description of the suspect, and facilitate an apprehension before there was any damage or loss of assets. In addition to the multi-sensor devices, the church has a number of 3xLOGIC outdoor cameras tied to a VIGIL NVR. "This was a great success story," commented Alison Shiver, Marketing Manager, Sonitrol SW Ohio. "The church was quite pleased with this apprehension, because it sends a clear message to the neighborhood: don't mess around, you're going to get caught!"
Experts sections