Adam Palser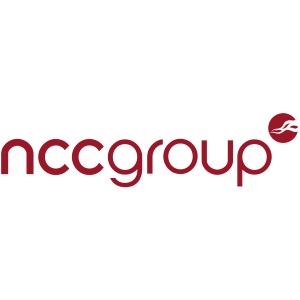 Adam Palser
Chief Executive Officer,
NCC Group
Adam Palser is currently working in the capacity of Chief Executive Officer at NCC Group. He has previously worked as CEO ar NSL Services Group, Business Development Director and Managing Director at QinetiQ, and Head of Sales at Yes Television. Adam is an alumnus of the prestigious Stanford University Graduate School of Business.
News mentions
NCC Group plc announces the signing of an agreement for the proposed acquisition of the Intellectual Property Management business (the "IPM Business") of Iron Mountain Inc., comprising substantially all of the assets of Iron Mountain Intellectual Property Management, Inc. ("IPM") together with certain other assets of affiliates of Iron Mountain exclusively related to the IPM Business, for a cash consideration of $220 million (£156 million) (the Acquisition). Strategic Highlights Creating an escrow business IPM is a provider of software resilience services to a large and diverse US market – the combination will provide immediate additional scale to NCC's core software resilience business, making the US region the largest contributor to the division's revenues and profits. IPM reported revenue of $32.9 million (£23.3 million) and EBITDA of $21.6 million (£15.4 million) for the 12 months ended 31 December 2020 (audited) The IPM Business has built a market-leading escrow business, serving more than 6,000 customers, across the full life-cycle of escrow and verification services as well as across a range of industries. IPM has a strong, established team, led by Mr. John Boruvka and Ms. Joy Egerton, which is expected to be retained as part of the acquisition. Mr. Boruvka, Ms. Egerton, and the senior members of the IPM Business team have agreed to continue in their roles following completion. Strong strategic alignment In addition to organic growth across the recurring revenue base of IPM, the proposed acquisition represents a compelling opportunity for both of NCC's Assurance and Software Resilience divisions to benefit from revenue synergies across an enlarged, blue-chip customer base that spans a majority of the Fortune 500. NCC believes that these revenue synergies could be made up of: Increased penetration of NCC's verification services into the IPM Business customer base Offering the Group's nascent but fast-growing Escrow-as-a-Service (eaas) cloud proposition into the IPM Business customer base Satisfying IPM client demands for cyber assurance services Compelling financial rationale The proposed transaction is expected to provide the Enlarged Group with several financial benefits and therefore provide further compelling reasons for the combination: The acquisition will be significantly accretive to earnings per share from completion, even without factoring in revenue synergies. The acquisition will be immediately accretive to Group EBITDA margins. The Group will have an enlarged recurring revenue base, with 80% of IPM's revenues being recurring (against 60% of NCC's Software Resilience division's revenues being recurring). The acquisition will strengthen the Group's cash generation owing to IPM's cash conversion ratio of over 90% for the last three years which, following cash interest and tax deductions, should provide a rapid de-leveraging profile and enable further organic and inorganic investment in the near term. Material tax savings which the Directors believe will be created over a 15 year period as a result of intangible assets created by the Acquisition that can be amortized for tax purposes. The provision of material additional scale to the Group – the IPM Business reported revenue of $32.9 million (£23.3 million) and EBITDA of $21.6 million (£15.4 million) for the 12 months ended 31 December 2020 (audited). Greater strategic strength Following the acquisition, the software resilience business will have a greater global presence and is expected to achieve critical mass and international reach that provides the Group with enhanced scale and strategic flexibility. The enlarged recurring revenue profile and enhanced cash generation will provide the group with a platform to make further strategic investments if deemed appropriate and value-accretive. Such investments could take the form of organic initiatives, inorganic opportunities in line with the Group's strategy, or a complementary mix across both divisions. Financing of the acquisition The consideration for the acquisition of $220 million will be satisfied entirely in cash. The consideration and all related transaction costs will be funded through a combination of: Approximately $99 million (£70 million), being the estimated gross proceeds of the placing announced on the date of this announcement $70 million (£50 million) from a new three-year Term Facility Agreement Existing cash balances of $10 million (£7 million) The balance from the Company's existing Revolving Credit Facility Agreement The Directors expect leverage to be approximately 1.5x net debt to Enlarged Group EBITDA immediately following the acquisition. Timetable to completion The size of the acquisition means that it constitutes a Class 1 transaction for the Listing Rules and accordingly is conditional on the approval of Shareholders at a General Meeting. A circular containing further details of the Acquisition, the Directors' recommendation, the notice of the General Meeting, and the Resolutions (the "Circular"), is expected to be published on 14 May 2021. Assuming shareholders approve the acquisition at the General Meeting, the acquisition is expected to be completed a few days thereafter. Trading update The Directors reaffirm their current expectation that the Group's Pre-IFRS 16 Adjusted EBIT for the year ending 31 May 2021 will be no less than the market consensus of £33 million. Pre-IFRS 16 Adjusted EBIT is defined as the Group's operating profit before adjusting items to assist in the understanding of the Group's performance. Adjusting items represent amortization of acquired intangibles, the impact of IFRS 16, share-based payments, and individually significant items. Cybercrime solutions Adam Palser, Chief Executive Officer, NCC, commented, "This acquisition will transform NCC Group's Software Resilience business, making it a market leader, and deliver immediate financial and operational benefits to the whole of the Group. The IPM Business shares many similarities with our own Software Resilience business, including a commitment to providing exemplary service for clients. There are tremendous opportunities to grow the combined business by offering IPM's blue-chip clients the choice of new services and support." "Following completion, NCC Group will be a stronger and broader business with an even greater ability to support clients in the ceaseless struggle against cyber-crime in all its forms."
Crossword Cybersecurity Plc, globally renowned technology commercialization and solutions firm focused solely on cyber security and risk, has announced that it will be collaborating with global cyber security expert, NCC Group plc, on third-party cyber security and risk assurance. Cyber security audit service NCC Group gives customers the choice of Crossword's Rizikon portal as a basis for the questionnaire and risk reporting NCC Group will offer customers the choice of using Crossword's Rizikon portal as a basis for the questionnaire and risk reporting, as part of its third-party cyber security audit service. The online security platform will make it easy for customers and their third-party suppliers to complete questions and submit evidence to help assess risk and highlight any potential vulnerability in the supply chain. Additionally, NCC Group customers looking to use the portal to take control of all third-party risks will be able to buy it via NCC Group. NCC Group – Crossword Cybersecurity partnership Tom Ilube, CEO of Crossword Cybersecurity PLC said, "We're delighted that NCC Group, global cyber security specialist has agreed to partner with Crossword and supply Rizikon Assurance to its customers. We're very confident that NCC Group's customers will benefit from the improved assurance and cyber-risk visibility that Rizikon Assurance provides." Adam Palser, CEO, NCC Group said, "Third party suppliers can be an attractive way for cyber criminals to gain access to data and networks that would otherwise be beyond their reach. Our audit services are designed to help customers make the right decisions to ensure the ongoing security and availability of business critical information." Rizikon Assurance security platform Rizikon Assurance by Crossword Cybersecurity is a SaaS (Software as a Service) - based third party security assurance and risk management platform that allows users to take control of third-party risk and manage it efficiently.
Experts sections