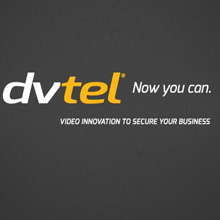 MCM Integrated is being awarded for its close collaboration with DVTEL to meet the needs of its diverse client base
DVTEL, Inc., the video surveillance solutions provider, has named MCM Integrated Systems, Van Nuys, Calif., as VAR of the Year and KLM Marketing, Mechanicsville, Va., as Manufacturer's Rep of the Year.
MCM Integrated Systems, a DVTEL value-added reseller (VAR), is being awarded for its close collaboration with DVTEL to meet the needs of its diverse client base. For 33 years, MCM has designed and installed state-of-the-art integrated access control and video security systems for corporations, government agencies, banks, hospitals and high-rise complexes in the Southern California area. MCM was chosen for this prestigious award based on their dedication and professionalism towards their customers and community. The company has proven invaluable in its pursuit of DVTEL product expertise and knowledge, and has demonstrated their expertise with numerous customized applications/installations.
"We are honored by the recognition bestowed on us by DVTEL," Richard McMillan, President, MCM Integrated Systems. "We have developed a very strong relationship with the company and are working together on a number of large existing projects and new opportunities. This award, along with our momentum in the market, demonstrates the significant demand for intelligent, open IP systems from a wide range of customers."
As DVTEL's Manufacturer's Representative of the Year, KLM Marketing has demonstrated innovative marketing of DVTEL's product line and revenue growth year after year, emphasizing a broad scope of service to customers on all levels. The leading choice for video and intercom solutions in Maryland, Virginia, Delaware, eastern Pennsylvanian, southern New Jersey and Washington, KLM and its network of field representatives offer system design, sales/technical training, site visits and total customer support.
"We at KLM work closely with partners and users to provide comprehensive solutions, and DVTEL systems are an ideal fit for IP projects whether it is mid-sized or enterprise-class," said Paul Walter, Founder, KLM Marketing. "The DVTEL technology suite is an important component of our business, providing customers the benefit of an open-standard, IP-based security operations center that unifies video, audio, data, access control and alarm management using centralized command and control."
MCM Integrated Systems and KLM Marketing will be honored during the ISC West 2013 security conference in Las Vegas.
"We are pleased to honor MCM Integrated Systems and KLM Marketing for their critical roles in the ongoing success of DVTEL," said Ed Wassall, DVTEL Vice President of Global Marketing and Hardware Products. "The two companies exemplify the importance of our channel partner network as DVTEL provides end-to-end video solutions to ensure the safety of people, property and assets."
Download PDF version