VCR products updated recently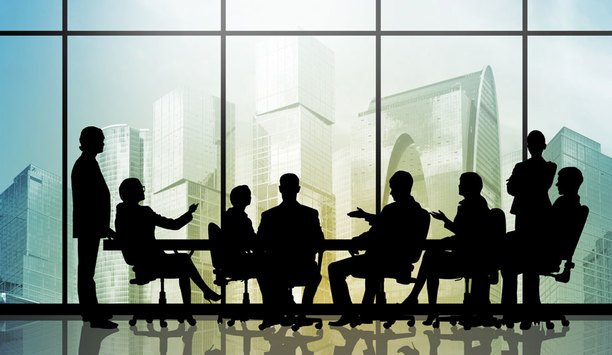 SourceSecurity.com's Top 10 Expert Panel Roundtable Discussions In 2016
SourceSecurity.com's Expert Panel covered a lot of ground in 2016 about a variety of topics in our Roundtable discussions. The very most-clicked-on Roundtable discussion in 2016 was about how to choose between a cloud-based system and a server-based system. Other hot topics that made the Top-10 list of Roundtable discussions included edge-based video storage, the challenges of commoditization, and mistakes customers make when buying and installing security systems. Here is a listing of the Top 10 Expert Panel Roundtable discussions posted in 2016 at SourceSecurity.com, along with a "sound bite" from each discussion, and links back to the full articles. Thanks to everyone who contributed to Expert Panel Roundtable in 2016, including the quotable panelists named below! 1. What factors should a customer consider when choosing between a cloud-based system and a server-based security system? "Invariably the choices will be driven by security processes in place within the corporate environment and by ensuring the remote system is as impenetrable as the corporate network. Both options potentially leave the corporate network vulnerable to a determined cyber attacker, so the systems and access points to the network need to be sufficiently hardened to deter or prevent attacks." [John Davies] 2. What is the most unusual application of surveillance cameras you have seen recently? "The most unusual application I've seen is the use of 360-degree fisheye cameras mounted on mobile poles for security along a marathon route. The poles were mounted on mobile units that contained power and communications infrastructure. Multiple mobile units were driven and placed along the route so that the entire route was constantly under surveillance. " [Jumbi Edulbehram] 3. What is the biggest mistake you see your customers make when it comes to buying or installing security or surveillance systems? "Too many businesses fail to take full advantage of the breadth of services available for maximizing tools like remote diagnostic services, for example, which allow customer service teams to regularly and proactively check equipment quality and make repairs remotely." [Joe Oliveri] A number of major security companies are offering cloud video surveillance solutions apart from the traditional server-based systems, but which is best for the customer? 4. How many megapixels are enough? At what point does additional resolution not matter, or not make economic sense? "The industry commonly holds that 20 pixels/foot is enough for general surveillance, 40 pixels/foot is the minimum for facial recognition and license plate identification, and 80 pixels/foot is used for higher detail like reading logos, names embroidered on a shirt, etc. " [Jason Spielfogel] 5. What is the value of edge-based storage and in what specific applications? "Recording at the edge frees up network bandwidth and PC processing power, allowing users to view and manage video feeds and store applicable images for later use or transfer to the network when necessary. " [Dave Poulin] 6. How can security integrators replace revenue in the age of commoditization? "The integrator community needs to learn to embrace what hundreds of other contractor businesses have. They need to improve their predictable cash flow and margin by offering contracted services. Call it what you like – RMR, managed services, monitoring – the description makes no difference. The integrator community simply needs to get off their butt and make it happen. " [Bill Bozeman] 7. How successful was ISC West 2016? Did it meet your expectations? "It was unanimous that 2016 ISC West was the best show we have participated in Arecont Vision history! Activity on the first two days was especially strong with Systems Integrators, Dealers, Distributors, End Users, and A&E/Consultants. These people all came to see our new product line and were especially interested to see the product performance improvements and ease of installation and setup." [Scott Schafer] More of us are depending on social media smart phone apps as a source of information, providing new levels of immediacy that dovetail well into security, specifically in areas of emergency notification 8. What are the physical security challenges of "safe cities" applications, and how is the market meeting those challenges? "One of the challenges is, of course, to make systems from different manufacturers work together. Interoperability is important not only from an operator's point of view, but also in how cities and their internal divisions should respond to incidents reported by the security systems. " [Per Björkdahl] 9. How should integrators/installers differentiate themselves or make themselves stand out in today's market? "In today's market, it's all about customer service. Almost every integrator has good product – and most of these products do a lot of the same things – but what sets integrators/installers apart is the level of value-added support they are providing to their accounts. Increased support through training, follow-up, open communication and keeping them informed on emerging technologies can really speak to the needs that end users have and why they will remain loyal." [Mitchell Kane] 10. What role can social media play in the security marketplace and/or as a tool to promote better security in general? "Social media has weaved its way into our daily lives and is an integral part of our interaction with customers in the marketplace. Social media outlets bring the human element to interfacing with our communities and customers. This humanization allows us to address sensitive topics like the recent events in Orlando and how to take preventative measures in the future." [Melissa Stenger] See the full coverage of 2016/2017 Review and Forecast articles hereSave Save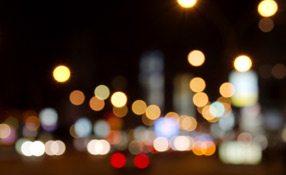 Why Surveillance Applications Need High Resolution Images
Resolution quality must be considered when assessing surveillance effectiveness Surveillance cameras are becoming more and more commonplace, especially in busy metropolitan locales. Police and detectives hope to reduce crime rates by keeping a watchful eye on civilians but CCTV has only been helpful in solving a small percentage of crimes. Mike Lewis, Country Manager UK for CCTV manufacturer MOBOTIX AG, highlights key considerations for improving the efficiency of existing surveillance systems.In May of 2008, Detective Chief Inspector Mike Neville, head of Scotland Yard's Visual Images, Identifications and Detections Office (Viido) became the UK's first senior police officer to challenge the misconception around CCTV's role in reducing crime. Speaking at Security Document World Conference in London, the Chief Inspector said: "Billions of pounds have been spent on kit, but no thought has gone into how the police are going to use the images and how they will be used in court. It's been an utter fiasco." Neville also pointed out that only 3 per cent of London's street robberies had been solved using CCTV images. A low figure considering the capital is one of the most densely populated areas of CCTV coverage anywhere in the world. Identifying problems with existing CCTV surveillance systems Mike Lewis, UK Country Manager for CCTV manufacturer Mobotix AG believes that the problem stems from a fundamental issue of image quality. "For many organizations CCTV is treated as a 'check-box' item with little thought given to how a CCTV installation can help the police solve crimes. Criminals are not stupid and a deterrent is simply not enough; the technology has to be able to gather evidence to help the police secure convictions." Lewis points out that the majority of CCTV installations in the UK still use old analog technology with barely a fifth of the resolution found in a basic camera phone. "If a CCTV system, say covering a street outside a jewellers', captures a car pulling up and three men brandishing shotguns marching into the shop - unless you have the resolution to capture the license plate, or some distinguishing features of each masked robber, or audio capture to get a voice print - the system is pretty worthless." Mandating changes in surveillance video resolution requirements The industry also is "less than opaque" when it comes to selling CCTV in his view. "Many vendors will play down high resolution as not necessary or too expensive to implement without actually explaining that it is exactly these high resolution images and audio capture that will help police make successful prosecution where a grainy image would simply be thrown out of court." "Billions of pounds have been spent on kit, but no thought has gone into how the police are going to use the images and how they will be used in court" Lewis points to the continent as an example of where UK CCTV market needs to learn from. In France for example, under anti-terrorism laws pioneered after the 7/7 tube bombings in London, all government building and high risk areas are legally required to have CCTV of a high resolution and retain data for up to 30 days. In Germany, all banks are required to deploy high resolution CCTV to monitor customers, staff and financial transactions in every branch. [It will be very useful to define what is classified as "high resolution" or the minimum resolutions that are acceptable in these countries] MOBOTIX, which only sells fully-digital high resolution CCTV camera systems believes that the potential of CCTV to reduce crime won't be fulfilled unless either the government, police or even third parties such as insurers, licensing boards or trade associations insist that end users deploy a better resolution capture, coverage and video storage and retrieval. "There will be another wave of CCTV installation heading up to the Olympics, so as a nation, we have a perfect opportunity to set a CCTV standard that meets the needs of police, local government and end users to help us reduce crime and secure more prosecution off the back of CCTV evidence,"comments Lewis. Lewis believes CCTV would be able to help solve more crimes if they had higher resolutions "The technology is not the barrier and newer CCTV systems with hemispheric (360 degree) fields of view will allow end users to actually deploy fewer security cameras while maintaining better resolution and wider coverage - the problem is still trying to persuade people that CCTV can catch criminals and not just scare them away." Optimising CCTV for solving and prevention of crime Lewis offers some constructive suggestions on how to improve CCTV's effectiveness as a crime prevention and evidence gathering tool. "There are an estimated 4 million CCTV cameras in the UK but where they all are, what they record and accessibility to these video archives is mostly unknown - having a register of CCTV for use by the police would help them to quickly gather post incident evidence." The idea of CCTV built into the environment was the theme of the 200 Secured by Design' (SBD) initiative that has been adopted by parts of the building industry to promote crime prevention measures like CCTV in development design. The initiative was endorsed by the Association of Chief Police Officers (ACPO), and has the backing of the Home Office Crime Reduction Unit. However, for police gathering information after an incident, there is no easy way to locate CCTV installations in any given area. The industry also is "less than transparent" when it comes to selling CCTV in his view Most CCTV systems installed in the UK use a centralised approach. Each surveillance camera is effectively dumb with the image processing, access to footage and storage taking place at a remote location. In smaller environments, this could be a DVR simply recording everything on a 24-hour loop. In larger campuses or city centres, this is often a dedicated control room monitored 24 hours a day. Instead Lewis argues that a decentralised approach that places more intelligence into the CCTV camera would allow greater accessibility by third parties such as the police and emergency services. "With a decentralised system, private companies could allow the police to quickly add their local cameras into a centrally managed grid." In this method, if an incident occurs, the police CCTV control center could patch an instant video feed from the nearest available CCTV camera. With a decentralised approach, each CCTV camera becomes an access point on an IP network and can be shared by multiple agencies in a more cost effective approach. "This might sound a bit hi-tech, but it is technically possible," explains Lewis. To give an analogy, when the police receive a 999 call, the dispatcher is automatically informed of the location of the caller from the Caller Line Identification system which cross references a database of addresses of each of the 25 million public and private landlines installed in the UK. "A similar system where the police type in a post code and are presented with secure access to video feeds from all decentralised CCTV installations in an area would be a potentially society changing tool for fighting crime." High risk areas in France were legally required to have high resolution CCTV following London Tube bombings Considerations for realising CCTV's full security potential Lewis also believes: "All CCTV cameras should have a minimum mandated image quality with all information stored in a digital format for a minimum of 7 days that can be easily accessed by the police for evidence gathering." Many police forces around the country already have voluntary guidelines for business deploying CCTV and several have made CCTV installation a condition of alcohol or gaming licences. However this policy has successfully been challenged by landlords and upheld by Information Commissioner as potentially in conflict with the data protection act. Unfortunately, Lewis believes for any of these measures to work, there needs to be stronger backing from the government: "There is obviously a fear of creating an oppressive surveillance society but we have regulation for other areas like fire prevention, road safety, disabled access and a host of other health and safety issues - why CCTV, which has the potential to protect lives, is treated differently is a complete mystery to me." Mike LewisUK ManagerMobotix AG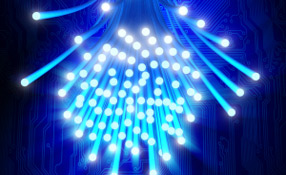 Estimating Bandwidth Requirements For Modern Surveillance Systems
Bandwidth is an important consideration for CCTV systems to reach their full potential Most surveillance systems today transmit data over IP networks. As manufacturers continue to improve the capabilities of CCTV systems, the amount of traffic traveling on a network becomes increasingly large. Bandwidth is a key consideration in managing surveillance systems and ensuring their full potential is reached. In this article, Bosch discusses the importance of bandwidth and how to estimate the amount of bandwidth needed for a particular CCTV system. What is bandwidth and why is it important? Modern-day CCTV systems increasingly use IP networks to send video from one point to another (for example, from a camera to a Video Management System typically running on a PC). IP networks are an attractive medium for transporting video because one cable can carry the video from many cameras. These networks also serve a multi-functional purpose because the same cable can carry video as well as two-way audio, alarm signals, relay signals, PTZ commands, and serial data. With Power over Ethernet, the cable can even carry power to the camera. This greatly simplifies the multitude of cables usually required. However, the network is limited by the amount of traffic it can carry - known as bandwidth, which is measured in bits per second (bps). The table below shows the three kinds of star-topology Ethernet networks in common use today. Name Also known as Bandwidth 10Base-T Standard Ethernet 10 Mbps (Megabits per second) 100Base-T Fast Ethernet 100 Mbps 1000Base-T Gigabit Ethernet 1,000 Mbps or 1 Gbps Video over IP consumes a large amount of bandwidth. As a rough guide, one camera might consume between 100 kbps and 2 Mbps - compare this to audio, which typically consumes only 80 kbps. This explains the immediate success of Voice over IP. The factors that affect bandwidth consumption are described in the table below. Factor Description Examples Video compression method Typically temporal or spatial compression MPEG-4, M-JPEG, Wavelet, and MPEG-2 Frame rate Images per second 1-30 IPS Image resolution The number of horizontal and vertical pixels QCIF, CIF, 2CIF, 4CIF (also known as full D1) Scene activity level The amount of activity in the camera's field of view Low, medium, and high Quiet time The fraction of time where there is no movement (important for temporal compression algorithms like MPEG-4 because neglibible bandwidth is consumed during quiet time) 8:00 pm - 6:00 am Monday - Friday, all day Saturday and Sunday, equates to about 50% quiet time If you run out of bandwidth on your network, you will start to experience the following: Video artefacts (e.g., blocks in MPEG and M-JPEG, and increased fuzziness in Wavelet) Frames may get dropped, making the video appear choppy The video resolution may drop from 4CIF to 2 CIF or even CIF, making the picture less clear The video may freeze entirely and lose the connection temporarily What is the relationship between bandwidth and disk storage? A single IP network cable can carry video from many surveillance cameras and also carry out multiple functions They are directly related. If video is being transmitted at a certain bit-rate across a network to be stored, then it will consume disk space at exactly the same rate. For example, a 1 Mbps video stream will use 1 Mb (Megabit) of space in one second, or about 1/8 = 0.125 Megabytes per second, which equates to 0.125 x 3,600 = 450 Megabytes per hour (about 11 GB per day or 75 GB per week). How do I know how much bandwidth I need? This is an excellent question, particularly because it is unanswerable with any certainty. As explained earlier, it depends on so many factors that you can really only estimate your bandwidth and/or rate of disk-space consumption. This initial guess is based on your experience with previous projects and it is useful - but the best way to predict your needs is to run the actual test. For example, consider planning an IP-based CCTV system for a school. How much bandwidth will the network need to carry for approximately 16 cameras, and how much disk space is required for seven days of recording? View larger image Graph showing results gained by capping the bit rate Capping the bit rate You can 'cap' the bit rate of each IP camera or encoder so that it never uses more than that specified amount. Note that when capped, the actual bit-rate at any particular moment may be well below the 'cap' limit. Advantage: Once you know the available disk space, you are guaranteed to get a predictable number of days of video. This is especially important for regulated environments. It is also good news for IT departments who want to know how much you are going to stress the network. Disadvantage: To not exceed the allowed bit rate, the IP camera or encoder has to do something if it finds itself over-stretched. Normally it has the option to either drop some of the frames or reduce the video resolution of the frames - but this can be an issue when the video quality you need has to be degraded under any circumstances. Unlimited bit rate View larger imageGraph showing the results of unlimited bit rate You can let the IP camera or encoder help itself to whatever bandwidth it needs. Advantage: Image quality never deteriorates. Disadvantage: Under certain conditions, the peak load on the IP network may cause problems. This "help yourself" policy also may allow disk space to be consumed faster than you anticipated, so you may not have as many days of video as you expected. Summary With conventional VCRs, it is easy to predict the amount of disk space required for a specified number of days of recording time. With DVRs and IP-based CCTV, it can also be easy to predict (by capping) - as long as you are comfortable with the possibility that the video quality may degrade under certain circumstances. If you overestimate your bit rates, you will end up paying for more storage than you need. The best way to predict your real needs is to pilot a small IP surveillance system (perhaps just one camera). Run it for a short while, then review the video and make any necessary adjustments. This is the most reliable way to get what you need and plan your infrastructure accordingly. In addition to better estimating, it is also important to remember the enormous value of Recording at the Edge, which keeps video off the network for recording. In such a scenario, the network is only used for live streaming and playback.View the Bandwidth quick reference guide Bosch Security Systems

Day Automation Integrates Security With Building Controls
Day Automation, a TAC partner integrates security with building controls Day Automation Systems, headquartered in Victor, N.Y., experienced an 85 percent increase in product sales in 2008 from the previous year. Day Automation is the volume-leading partner for TAC, the building management, energy services and security solutions business of Schneider Electric. Day Automation attributes its strong showing to its dedication to expanding from building controls into the security market. With four office locations, Day Automation represents TAC for heating, ventilating and air-conditioning (HVAC) control, security and door access control, and digital video surveillance systems in Central and Eastern New York State.Day Automation, a TAC partner since 1978, began selling security the mid-90s, believing that it had the potential to be a major growth engine for its business. Success did not come easy or happen overnight; rather, it took a major commitment from management along with dedicated resources."We've recommended integrating security into building management systems for years, and I think the marketplace is becoming receptive to the advantages of this approach," said Eric Orban, president of Day Automation. "Integrated systems provide a tremendous amount of value, and our customers see the difference that Day Automation brings to the table. Our focus on quality is demonstrated by the fact that most of our business is generated by word of mouth from end-user customers to consulting engineers. As a result, we've been able to expand our security business through existing HVAC customers."In 2003, after observing other control integrators adding security to their portfolios and analyzing the security market, the Day Automation management team committed to making security a major part of its business and began to grow the offering. The company added resources to focus solely on security and to build out the expertise in-house by investing in the right people and putting a dedicated sales force in place.Day Automation, a TAC partner, attributes its strong showing to its dedication to expanding from building controls into the security market. "At that time, the marketplace saw us only as an HVAC systems integrator," observed Orban. "We anticipated that there would be a perception that we lacked security expertise and experience, so we made it our mission to attract and retain knowledgeable and dedicated people on staff. It's critical to be viewed in the marketplace as competent and capable - and this starts with building your knowledge base one person at time."This meant hiring a dedicated security sales professional from the industry as well as hiring students out of college and providing them with extensive on-the-job training and mentoring. Once the expertise and a sales force were in place, the next step for the partner was to carefully analyze the marketplace to determine the type of customers that would most benefit from its solutions. Then the Day Automation sales team began tapping into its existing customer base, which consisted mainly of HVAC customers."Our strategy today is that when we lead with BAS, we follow up introducing security. And when we lead with security, we introduce our BAS solutions," explained Orban. "We always make sure to bring all of our expertise to the table in order to maximize on the total opportunity."

Pelco Announces The Integration Of Digital Sentry Series With TAC's Vista Solution
Pelco announces the integration of Digital Sentry Series with TAC's Vista solutionPelco and TAC are pleased to announce the successful integration of TAC Vista 5.1, the latest version of its VistaTM building management system, with Pelco's Digital Sentry Series of digital video recording systems. Both Pelco and TAC are companies of Schneider Electric, the global specialist in energy management.This integration presents building automation and video security data and alarms on a single screen to simplify the task of interpreting events and taking appropriate action. The integration also means less training is required, and more informed decisions can be made which facilitate a safer work environment.Combining the functionality of Vista with Pelco video creates greater value than using the two as separate systems. Data from the HVAC system can control video recording, while alarms and other information from the video system are collected in the same database and can influence the control systems in the building.Vista already has electronic access control as an integrated function. The addition of video security further enhances the overall security capability of the system."There is a powerful, technical, and commercial logic to this development. We have a significant and growing presence in the security market, and our users can now benefit from Pelco's market-leading analog and digital video management expertise," said TAC Director of Product Management, Rolf Olsson. "Our LON-based open systems architecture is perfectly suited to this purpose," he added."TAC and PELCO customers can now benefit from an all in one solution that will manage their building and the security of their building from a single application. This is definitely a great advantage" said Stéphane Lantoine, Business Development Manager EMEA for PELCO.

Dean Meyer Promoted To Pelco President And CEO
Pelco is pleased to announce that Dean Meyer has been promoted to the position of Pelco President and CEO, effective January 21, 2008. Meyer is replacing David L. McDonald, who has served as Pelco President and CEO for the past 20 years. McDonald will continue his work with the company in the role as Chairman of the Board."Dean's tenacity, energy, and strong people skills have quickly earned him the respect of all - including me," says McDonald. "I am not just comfortable, but truly excited about Pelco's future under Dean's leadership."Meyer is responsible not only for continuing the transition and organizational refocus as a result of the recent Schneider Electric merger, but also for ensuring that the true business and value-creation opportunities are realized."I am excited about the challenges of this opportunity," Meyer says. "Although it's important to note that obviously we are part of a big corporate company with the Schneider merger, I also think it is equally important to protect those things that have made Pelco so successful in its own right - namely the customer service model, the community outreach, the employee empowerment. So I am very sensitized to the blend of shareholder accountability and the entrepreneurial core values of Pelco."Originally from Iowa, Meyer graduated from the University of Iowa with a degree in Mechanical Engineering and earned his MBA from the University of Texas. Meyer began his professional career with Texas Instruments, where he spent 11 years in manufacturing, production control, material planning and assembly. In 1993, he joined Control Systems International, which would eventually be acquired by TAC and Schneider Electric. With TAC Americas, Meyer was responsible for a number of operations areas, including manufacturing, purchasing, sales, engineering and marketing. For the last seven years, he was president of TAC Americas and most recently he has served as Pelco COO since November 2007. He and his family have recently relocated from Dallas to the Fresno/Clovis area.
Featured white papers
Automatic Vehicle Identification: State Of The Industry 2020
Download
How Analytics Engines Mitigate Risk, Ensure Compliance And Reduce Cost
Download
11 Considerations For Embedded System RFID Readers
Download