Wise words


Expert commentary
ISC West attendees include physical and IT security professionals; dealers, installers, integrators, end-users (from various vertical markets), law enforcement/government officials, consultants, specifiers, architects, engineers, consultants, and more. Within the ISC brand, we are continuing to diversify and grow the number of attendees by attracting international visitors, as well as encouraging physical and IT/IoT teams to visit the show together. Our VIP program, branded the ISC Executives' Club® program, attracts the highest level attendees who have buying power for their organization. Members include: high level end-users from government, education, healthcare, retail, casino gaming (and other verticals), national integrators (along with their End User customers), specifying security consultants, and independent dealers/installers with open projects and decision-making power. Some examples of Executive Club clients attending this year's event are the Department of Homeland Security, Apple, Google, San Francisco 49'ers, Sephora, AirBnB, and United Airlines, just to name a few. "We are so honored to have such dedicated and influential customers in our Executives' Club program. They are among the top thought leaders of the physical/IT security industry, and we are truly grateful for their loyalty to our event brand", said Sharon Kelley, ISC Attendee Relations Manager. The show floor The show floor has six featured areas to mirror the evolution of the converged security industry. The areas include: Public Safety, Smart Home, Connected Security, Emerging Tech, Drones & Robotics, and (new for this year) Loss Prevention & Supply Chain. The Emerging Tech and Loss Prevention & Supply Chain areas will be located in the Venetian Ballroom, along with the International VIP attendee lounge, and Venetian Ballroom Theatre, which will feature complimentary Drone & Robotics and Loss Prevention education sessions, along with the Mission 500 5k run/2k walk awards ceremony. At the show, you'll see a new ISC re-brand that has created more identifiable segments and will assist with easier show floor navigations for attendees.The ISC Executives' Club® program attracts the highest level attendees There is never a shortage of special events at ISC West. Below are a few you won't want to miss: Charity Events (AIREF Golf Classic, Mission 500 5k run/2k walk) Awards Ceremonies (Sammy Awards, New Product Showcase Awards) Industry parties (SIA Market Leaders Reception, ISC West Customer Appreciation Party at TAO). These events are designed to enable attendees and exhibitors network with peers and forge new connections. Visit the ISC website for a list of all our Special Events taking place. Women in security SIA Women in Security Forum is thrilled to be hosting the second annual breakfast at ISC West In addition, the SIA Women in Security Forum is thrilled to be hosting the second annual breakfast at ISC West. "It's great to see the security industry embrace this initiative and we hope signature events like this will continue to raise awareness of the importance of gender diversity as a competitive differentiator" states Kim Landgraf, SIA Liaison for the Women in Security Forum. This year's breakfast will feature keynote speaker, Jaime Paris Boisvert, GM for Siemens Smart City Infrastructure. Jaime will share her insights on leading strategy, sales, and operations whilst working closely with clients to deliver solutions that optimize buildings and infrastructure by improving energy efficiency, comfort, safety, and security. Looking beyond ISC West this March, the ISC Security Events portfolio for 2020 also includes the Expo Seguridad event in Mexico City in April, ISC Brazil in Sao Paulo in June, and ISC East in New York City in November (co-located with Infosecurity North America).
ISC West has been on a strong momentum path over the last 3 years, and has evolved to a comprehensive and converged security event – covering the spectrum of physical security, public safety, cyber-physical convergence, IoT/connected security, emerging technologies such as AI and Lidar, and advanced detection technology. Its notion of 'comprehensive security for a safer, connected world' encompasses both the integration of key technologies along with the need for cross-functional teams collaboration – and themes of workforce development and diversity in security. Along with its premier sponsor SIA (Security Industry Association), a highlight of ISC West is the SIA Education @ ISC West conference program. With over 80 sessions (via a paid conference pass) and high-profile keynotes (open to all badge types), the event provides a strong combination of education/training along with a large expo floor (over 300,000 of exhibit space) and a total of 30,000 expected attendees. Here are some examples: Day 1 Keynote: Wednesday, March 18, 8:30-9:30 a.m. Scaling Enterprise Risk Management at the Speed of Global Transportation Charles Burns, head of security – new mobility, Uber, will explain how Uber navigates a challenging landscape by using technology to enable their business, secure company assets and ensure the safety of riders and drivers globally. Day 2 Keynote: Thursday, March 19, 8:30-9:30 a.m. On the Edge of Transformation: Securing a Connected Future With IoTBrought to you by: Amazon Web Services (AWS) Michael MacKenzie, general manager, Amazon IoT Connectivity & Control, AWS, will explain how AWS IoT enables organizations to protect the evolving security-focused Internet of Things ecosystem, built on the rapidly progressing marketplace underscored by the convergence of our digital and physical worlds, in order to secure the connected world of tomorrow. March 18, 2020, 9:45 AM - 10:45 AM "I Dreamed a Dream": Leading in the Smart/Safe/Connected City Revolution: There are millions of devices already deployed in cities across the country and around the world. With billions more coming, those devices have a significant impact on the delivery of a range of services including safety and security. In this session, there will be a discussion of how to form a smart/safe/connected city strike force to create a positive business environment and mitigate public safety threats. March 18, 2020, 9:45 AM - 10:45 AM Security on The Ledge: Transforming Willis Tower, an American Icon: As a DHS SAFETY Act designated site, balancing the demands of the building's distinction with the competitive leasing market and trends toward open, collaborative workspaces is a challenging feat. This session will explore how the design team weaves physical security and technologies into the renovation, embracing a five-star operational experience in this high-population, high-throughput symbol of Chicago. March 19, 2020, 1:00 PM - 2:00 PM How Robotics Enables Cybersecurity With a Human Touch: Access control is a vital element of any cybersecurity program. It can tell you who has badged into the system, but not who is actually on the premises. By integrating robots into a security team, it can capitalize on robotics technology with a human factor to help security managers know who is in the facility after hours, and to protect an organization from cyber breaches. March 19, 2020, 11:00 AM - 12:00 PM Diversity & Inclusion in the Security Industry – Your Questions Answered!: Do you know the meaning of (and the difference between) "diversity" and "inclusion"? Do you know how diversity and inclusion (D&I) can contribute to your business goals and help achieve competitive advantage? This session will explore the importance of D&I to the success of the security industry now and in the future. March 19, 2020, 3:30 PM - 5:00 PM DHS Town Hall Meeting @ ISC West: Enhancing Security and Doing Business at the Speed of Life: DHS is changing the way they do business in areas of contracting, tech-scouting, and experimentation. They are seeking new ideas and partners to enhance security and accelerate technology solutions. This meeting will explore what DHS is doing to ensure things like passenger checkpoints, cargo container screening, and first responder operations. (note: OPEN TO ALL BADGE TYPES) "SIA and ISC West deliver the most robust and compelling educational programming possible through the SIA Education@ISC West conference program," said Dr. Elli Voorhees, director of education and training at SIA. "Each year, SIA volunteers review many expert conference proposals to determine the most cutting-edge sessions and topics that will drive success for the industry." See the full list of education sessions.
The physical security industry is moving fast. Evolving risks, new technologies and business changes all converged and had a profound impact on the industry in 2019. Looking back at our top articles of the year – as measured by those that received the most "clicks" at our website – provides a decent summary of how the industry evolved this year. Timely and important issues in the security marketplace dominated our list of most-clicked-upon articles in 2019. In the world of digital publishing, it's easy to know what content resonates with the security market: our readers tell us with their actions; i.e., where they click. Let's look back at the Top 10 articles we posted in 2019 that generated the most page views. They are listed in order here with a brief excerpt. 1. Schneider Electric to Sell Pelco to Private Equity Firm Schneider entered exclusive negotiations with Transom Capital Group, a U.S.-based private equity firm, to sell the Pelco business unit. Pelco is a security industry stalwart and global specialist in the design, development, and delivery of end-to-end video surveillance solutions and services including cameras, recording and management systems software. 2. High-Tech Drones, Robots and Counter-Drone Solutions on Display From robots to drones to counter-drone solutions, a range of new technologies [was] displayed at ISC West 2019. The Unmanned Security Expo [included] a dedicated complimentary education theater for attendees offering sessions on a range of topics. Also included [were] demos of the best UAVs (unmanned aerial vehicles), UGVs (unmanned ground robotics and vehicles) and autonomous systems on the market. 3. Hikvision and Dahua Banned from Buying U.S. Exports In effect, inclusion on the "entities" list restricts the export of equipment to the two companies because of their alleged involvement in "human rights violations and abuses" related to a Chinese government campaign of repression, mass arbitrary detention, and high-technology surveillance against minority groups. Hikvision and Dahua have contracts to sell equipment that provides video surveillance capabilities in the Xinjiang Uighur Autonomous Region (XUAR) of China. 4. The many faces of today's facial recognition technology Used proportionately and responsibly, facial recognition can and should be a force for good. It has the ability to do a lot more to increase security in the future. From street crime to airport security, all the way through to helping those battling addiction, the technology can take security and operations to new heights. 5. Security Industry Trends to Be Led by Focus on Cyber Security In 2019 With a more open, connected environment come cyber-risk and data privacy concerns – which is why, in the Security Industry Association's 2019 Security Megatrends, cybersecurity's impact on the physical security industry ranks number one on the list. Cybersecurity is affecting all areas of the industry landscape, from security implementation to attracting top talent to the workforce. 6. Open Supervised Data Protocol (OSDP): The Gold Standard for Access Control Installations The Open Supervised Data Protocol (OSDP) is now the industry's gold standard for physical access control installations. It was designed to offer a higher level of security with more flexible options than the aging, de facto Wiegand wiring standard. OSDP, first introduced in 2011 by the Security Industry Association (SIA), continues to evolve with significant manufacturer input. 7. Honeywell Embracing AI, Reinvesting in Video Portfolio Although uses for artificial intelligence (AI) are still emerging in security, Honeywell sees an important role for AI in building a connected system to ensure the safety and security of a building, and more importantly, its occupants. AI allows end users to go beyond monitoring activity on a surface level to really understand the scene – from who exactly is in the area to what they might be doing. 8. A Secured Entrance Is the First Defense Against an Active Shooter What the majority of venues [of recent active shooter incidents] have in common is they all have a front entrance or chokepoint for anyone entering the facilities, which is why any active-shooter plan must include a strategy to secure that entry point. 9. Debunking the Myths of the Security of Access Control Systems One of the areas where we see continued confusion is around access control systems (ACS) that are deployed over networks, particularly in relation to mobile access, smart cards, and electronic locks. These technologies are often perceived as being less secure and therefore more vulnerable to attacks than older ACS systems or devices. In the interest of clearing up any confusion, it is important to provide good, reliable information. 10. At Chubb Fire and Security, Ethics is a Core Concept with Practical Impact Ethics discussions begin for employees at Chubb when they join the company; clear instructions about ethics are included as part of employee induction. There are nine modules of ethics training during employee orientation, and a discussion with an Ethics and Compliance Officer is part of the onboarding process.
Thoughts from the show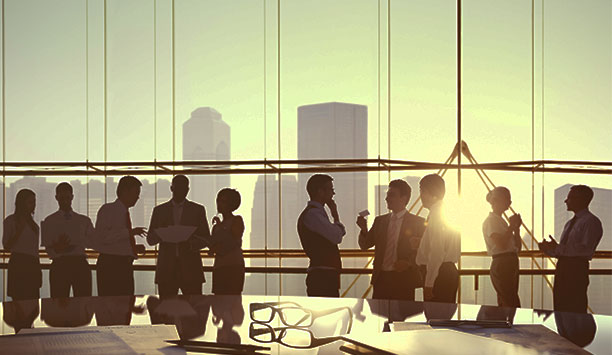 "ISC West improves every year. It's very obvious you place great importance on making this a very satisfying show for all attendees."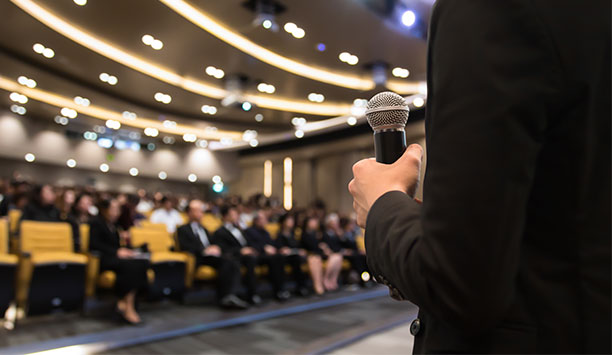 "ISC West is kind of a "one stop shop" for the entire industry. Virtually everyone has a presence."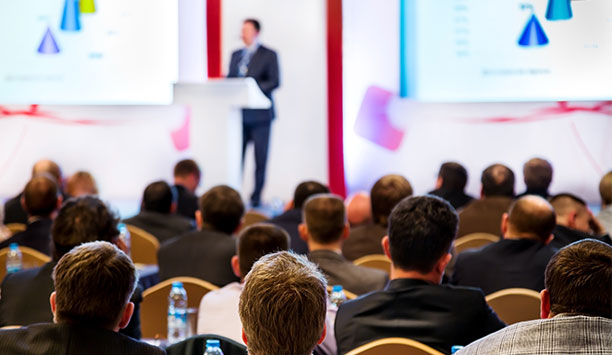 "ISC West is very informative and allows you to speak directly to manufacturing and engineers to discuss issues and solutions."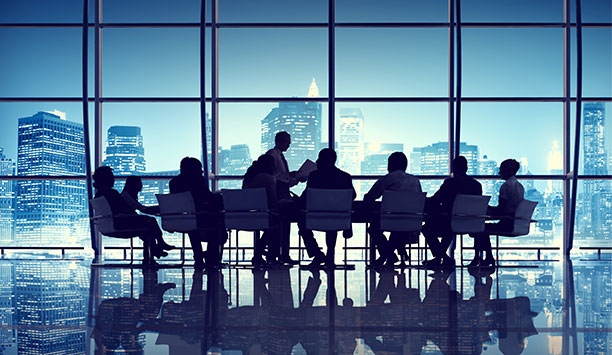 "All technologies and business development converge at the same place, besides you can learn about new products."