Vanderbilt Power supplies & batteries
(28)
Browse Power supplies & batteries
Power supply & battery products updated recently
Surge Protection For Security Installations: 2017 Saw Increased Investment
In 2017, DITEK saw how power surges from the many natural disasters that took place damaged many businesses. In a natural disaster, or even everyday business operations, a facility's entire investment in security, life safety and surveillance systems technology can be disabled or rendered useless in a few seconds. Surge protection solutions can mitigate those risks and protect security investments. Proactive Approach To Risk Mitigation Throughout 2017, we also witnessed a change in how enterprises view surge protection, which included how investments are being made in surge protection to protect valuable security, life safety and surveillance systems, while also reducing downtime, manpower costs, liability vulnerabilities, and possibly compliance issues that can force businesses to actually cease operations. Effective security management is about mitigating risks. But risks cannot be mitigated without a proactive approach. Enterprises and integrators, who take the time to assess risk and to develop a strategy to incorporate effective detection, deter and response criteria to protect physical assets will be successful in 2018. 2018 And Beyond That strategy includes designing surge protection into new security systems, while also adding surge protection to existing systems. Enterprises and security integrators who implement a surge protection strategy during security planning processes – or after – will be exercising prevention and mitigation, and they will be successful in 2018 and beyond. Surge protection devices have an untapped potential for enterprise surveillance and security systems In 2017, Ditek continued to offer security end users a solid surge protection solution. We also successfully educated system integrators, who are seeking value-added products or services to incorporate into their portfolios, on the importance of surge protection devices. Educating Security Integrators We believe that surge protection devices have an untapped potential for enterprise video surveillance and security systems, because they can and do meet safety and security challenges that have been rarely identified in the past. We are looking forward to 2018, when we will continue to develop new surge protection products – including a new product engineered to protect up to twelve individual fuel dispensers, which is critical to the financial operation of convenience stores. We will also continue to educate security integrators about the importance of including surge protection in the design/build RFP, to not only secure an enterprise's valuable security equipment, but also to help integrators to differentiate their capabilities and knowledge from the competition.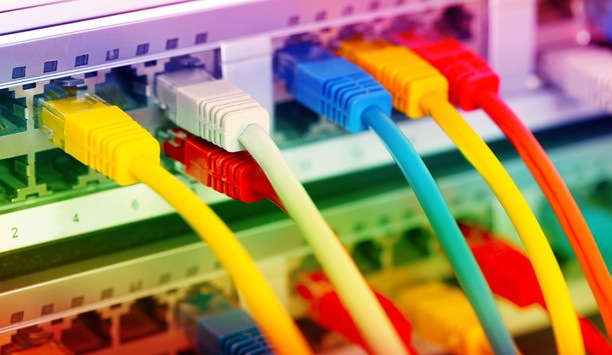 Adaptive Transmission Systems Evolve With Advanced Communications
The security market in 2016 saw an uptick in the economy, the introduction of new technologies, increased compliance requirements in key verticals, and rising concerns over the need for greater security. Users interested in upgrading or deploying new systems consistently chose networked system platforms. This trend further drove the demand for adaptive transmission solutions as a means of repurposing existing analog infrastructure to accommodate IP devices on a networked platform. As this migration accelerated, product feature sets continued to evolve with the inclusion of advanced communications that let you monitor, control and report power/diagnostics from anywhere. These new products have also helped to stimulate new business opportunities for integrators by expanding their service offerings to include remote monitoring of these devices as a new source of recurring monthly revenue (RMR). PoE And Adaptive Transmission Solutions In last year's 2016 forecast, we discussed the integration trend and how PoE and adaptive transmission solutions with network communications were rapidly gaining traction and market share. As the year progressed, the trend increased with customers migrating towards systems that provided more data, faster transmission rates and more versatility, and accessibility anytime from anywhere. Altronix responded with more advanced product solutions. This growing trend makes it more critical than ever for the core power and transmission infrastructure that make up the foundation of these systems to include network communications for true integration. As effective and efficient as integrated IP systems have become, the cost to upgrade or install new networked systems can be prohibitive. In 2017, security professionals will require expanded options to capitalize on existing infrastructure while accommodating IP devices with new levels of performance. These new products will greatly reduce installation and maintenance costswhen deploying orupgrading systems We will see the introduction of new products that offer greater levels of integration with bundled capabilities such as PoE, network switches, versatile adaptive transmission capabilities to accommodate different types of cabling, greater bandwidth and speed, and management capabilities. These new products will greatly reduce installation and maintenance costs when deploying or upgrading systems. Altronix 2016 Business Overview Altronix's evolution as a designer and manufacturer of versatile power supplies and accessories – and the addition of innovative PoE and adaptive transmission solutions with network communications – was significant in 2016. We have continued to deliver new products incorporating advances in power and communication technologies that solve real-world installation issues with the highest levels of performance and cost-efficiency. One of the most significant technologies contributing to our extensive portfolio of power and adaptive transmission products is our innovative LINQ™ Technology, which provides remote control of power, along with monitoring and reporting of diagnostics from anywhere you have internet access. LINQ completes the network communication cycle for networked systems by providing true integration for power supply and adaptive transmission products that are the foundation of every system. Altronix will continue to design, manufacture and introduce new power and adaptive transmission solutions in 2017 that live up to our longstanding reputation for outstanding quality, performance and reliability. See the full coverage of 2016/2017 Review and Forecast articles here Save Save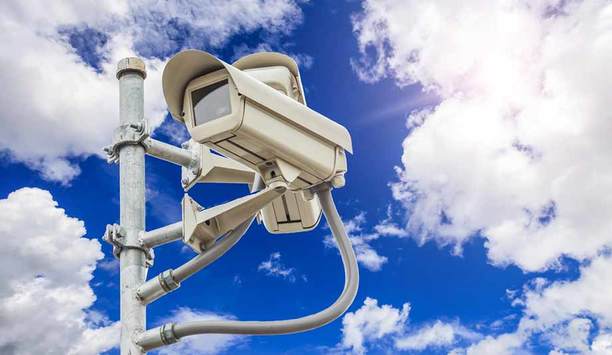 Extenders Convert Media For Longer Video Distance Runs
IP/PoE systems eliminate the need for local power, thus saving installation costs Cost considerations are an important reason to use existing installed cable as part of a new system infrastructure. Extenders in the form of media converters can help. For almost three decades, video surveillance systems existed in the form of analog systems. Video coaxial cable was the primary method of transmission with a limited distance of about 750 feet. Analog systems required separate power supply located at each security camera site. Today, new technology often solves one problem and creates another. Internet Protocol/Power over Ethernet (IP/PoE) systems eliminate the need for local power supply, thus saving installation costs. The drawback is the restriction to only 328 feet and the required use of Cat 5e or above cable. Extended Transmission Distance So tens of thousands of video surveillance cameras are waiting to be converted to IP, and have been transmitting over coax at distances two-and-a-quarter-times greater than the Ethernet limit. The advent of extenders helps to solve this problem. In addition, the use of extenders for Cat cable and even single-pair alarm wire helps to add to the types of IP/PoE conversions while extending distance as far as three thousand feet. Tens of thousands of camerasare waiting to be converted to IP,and have been transmitting overcoax at distances two-and-a-quarter-times greater than theEthernet limit Considerations While Using Extenders Use of extenders requires taking several considerations into account. First and most important is a careful reading of specifications. A statement can be true while not applying to your applications. Let's take IP/PoE transmission over coax as an example. A manufacturer's product can state it has this feature and will meet your transmission requirement of X number of thousand feet. However, a careful reading reveals that achieving this requires RG 6 cable while you have RG 59 installed. You need to maintain a 100Mbps bandwidth and provide your cable with 12.95 watts of power. But as both bandwidth and power decrease with distances obtainable from many types of extensions, you realize that both are much less at the extended distance you require. In short, just depending on a product to make a simple specification statement is not enough when it comes to infrastructure considerations and especially with regards to extenders. Save Save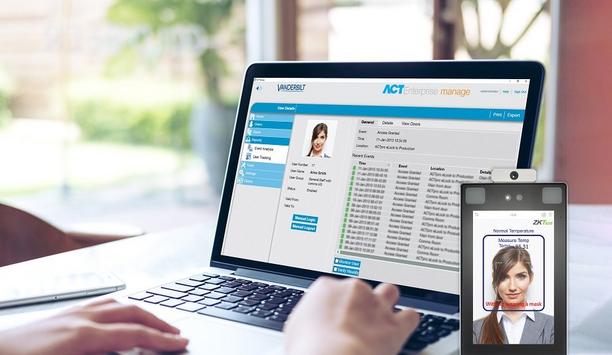 Vanderbilt Secures A Hospital In Ireland With Access Control Integrated Solutions
St. James Hospital in Dublin, Ireland, which has more than 1,000 beds, is a teaching hospital that specializes in not only treatment but health promotion and preventative services at its central location. It is also a central location for the treatment of COVID-19 patients. Tasked with keeping patients and staff safe from the threat posed by the COVID-19 pandemic, St. James Hospital needed a way to add additional screening capabilities to its facility alongside its existing access control terminals. The technology needed to bring a multi-layered approach to screening individuals entering the hospital facility who could potentially introduce a significant amount of risk to those within the facility. Access control solution integrated St. James Hospital chose the Vanderbilt ACTpro access control solution integrated with the ZKTeco Proface-X-TD Facial Recognition Terminal to address its challenges. The ACTpro solution specifically used the ACT1500 Single Door IP Controller and ACT1030 MiFare Card Reader alongside the ZKTeco system. The Proface-X-TD solution uses intelligent engineering facial recognition algorithms and the latest computer vision technology. It supports both facial and palm verification for a fully touchless experience. Coupled with the Proface-X-TD solution, ACTpro can not only grant and restrict access based on biometric functionality, but can detect mask-wearing and high temperatures as a means to grant or restrict access to the facility. As a result, better hygiene is achieved with touchless biometric authentication, skin temperature detection, and masked individual identification. Anti-spoofing algorithm If a member of the staff presents to the door with high skin temperature, that individual is routed to another location, and the door will not open to identify potential infection. The Proface-X-TD solution is also equipped with an anti-spoofing algorithm for facial recognition against almost all types of fake photos and videos. The solution is ideally suited to hospitals like St. James because of their ability to be layered as part of a comprehensive approach to screening individuals considered at-risk for infection as a means to protect patients and other staff members. Elevated temperatures detections The touchless nature of the terminals brings safety and hygiene issues to the forefront, cutting down on possible exposure to infectious disease. The device detects people with elevated temperatures who can then be further scrutinised to add extra screening processes and identify potential disease exposure. This ability, along with the visitor check-in and tracking processes integrated with the ACTpro access control system, is a critical component in today's modern healthcare facilities to provide real-time data for security officials.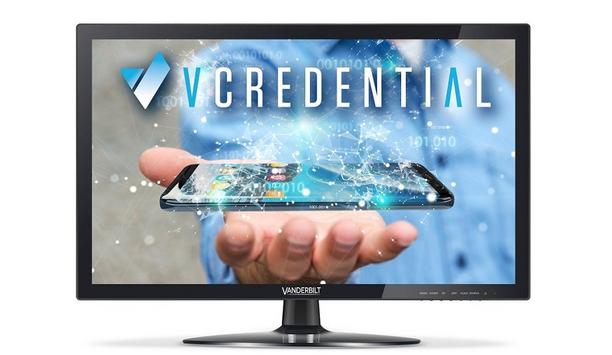 Vanderbilt Announces VCredential Cloud-Based Credential Management Platform
Vanderbilt, a global provider of state-of-the-art security systems, announced the launch of their VCredential cloud-based credential management platform. Following the introduction of the Bluetooth Low Energy (BLE) reader family in conjunction with ACT Enterprise in October 2019, Vanderbilt's increased expansion in this market responds to the continuing trend toward virtualization and a shift toward touchless door access. VCredential is a cloud-based credential management platform that offers users the ability to create and manage Bluetooth credentials independent of the access control platform. It's key benefit focuses on intuitive usability and the opportunity to benefit from the latest industry technology trends. Market expansion We confidently believe that being able to offer Bluetooth credentials through all of our systems builds on our success" "VCredential clearly expands our footing in this market following our successful Bluetooth reader launch last year. Now, our BLE readers no longer only support our award-winning ACT Enterprise system. Instead, thanks to the VCredential platform, they support all Vanderbilt systems. This includes OMNIS, ACT365, SPC, as well as multiple third-party partner systems," explains Nadine Frost, Senior Product Manager at Vanderbilt International. "We confidently believe that being able to offer Bluetooth credentials through all of our systems builds on our success in the market to date. It brings our product offering to the next level," finishes Frost. The benefits of Bluetooth has always been convenience and ease-of-use. Following a global pandemic, they have never been more apparent or needed. This is the take of Ross Wilks, Head of Marketing Communications at Vanderbilt International. Smartphone convenience Smartphone credentials are time and cost-effective alternatives to managing physical credentials" "For example, smartphone credentials are time and cost-effective alternatives to managing physical credentials," said Wilks. "Their convenience is that they enable mobile phones to be used just like a traditional access control card or tag." "Moreover, the creation and management of Bluetooth credentials can be carried out by the administrator directly in the cloud-based VCredential management platform for easy management." Note: This can also be achieved in any of the Vanderbilt access control systems, or third-party systems, through the integration of RESTful APIs. Customer-first Wilks further weighs in on why the company is expanding its reach into the Bluetooth credential field. "Customer-first is one of our most important mantras at ACRE. Forward-thinking and high-performance are two others that we really care about as well. The VCredential management platform hits all of these criteria out of the park," Wilks states. "Why we feel so strongly about this market approach is because by introducing Bluetooth readers into existing systems, it reduces the total cost of ownership. This is because it extends the life of the existing system controller and hardware, allowing a smooth migration to mobile credentials. This benefits everyone." "Furthermore, Bluetooth introduces a new level of end-user convenience. By removing the need for a physical credential, and introducing Bluetooth-enabled smartphones as a mobile credential, it provides end-users with a seamlessly smooth user experience," says Wilks. No hidden costs Importantly, the VCredential is supporting the same perpetual license model as currently offered under ACT Enterprise. There are no hidden costs as the price per credential is paid up-front and does not reoccur on a monthly or yearly basis thereinafter. In addition, Vanderbilt is not asking for an annual maintenance fee and covers upgrades and support of this service free-of-charge. "For existing users of BLE readers with our ACT Enterprise," Wilks concludes, "The approach here is the same and is based on convenience and simplicity. It mimics the same approach as the ACT Enterprise software interface. The only difference is that the credential management instead takes place through the VCredential platform."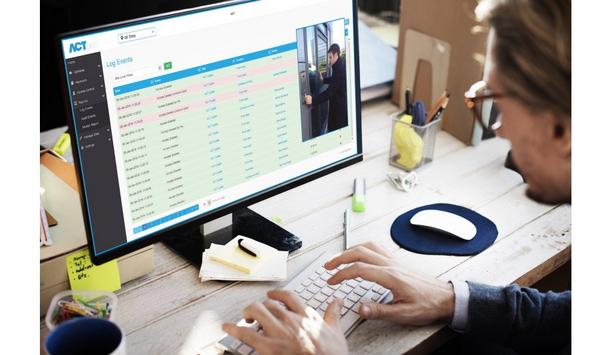 Vanderbilt Integrates ACT365 With Mobile BankID To Enhance Supermarket Security At ICA Sweden
Installation company Nessence recently integrated Vanderbilt's ACT365 cloud-based access control and video management system with Mobile BankID in Sweden. Mobile BankID is a citizen identification solution that allows companies, banks, and government agencies to authenticate and conclude agreements with individuals over the internet. The integration with ACT365 comes together to solve a brief put forward by the supermarket chain, ICA Sweden. Web API for integration Tobias Olofsson, Project Sales Manager at Vanderbilt, explains that ICA Sweden is a retailer with a focus on food and health, and they wanted to be open earlier in the morning and later in the evening. "It would be too expensive to hire staff to stay open during these times in smaller locations. This is because the number of customers shopping early in the morning or late at night is minimal. But the store wants to be able to provide its customers with this value-added service," says Olofsson. ACT365 was the perfect solution for this project due to its easy deployment, easy operation To solve this, the supermarket wanted to open unmanned and needed a solution to allow customers to enter the store in a functioning and approved manner by the insurance company. In Olofsson's opinion, ACT365 was the perfect solution for this project due to its easy deployment, easy operation, and a smooth web API for integration. Increased accessibility and convenience "The success of this project means it is now possible for shoppers to open the supermarket's entrance door by digitally signing into the Mobile BankID on their phone and presenting it to the ACT365 reader located on the outside of the door," states Olofsson. Moreover, good accessibility is maintained as all customers do not need to have specific cards or tags for the access system to be able to enter the supermarket. "A new modern solution has been developed to facilitate trade for private individuals, especially in smaller towns where food stores do not tend to stay open for as long as in the big cities. This project has resulted in increased profits for the supermarket, as well as increased accessibility and convenience for its customers," concludes Olofsson.
Featured white papers
6 Questions To Ask When Choosing A Security System
Download
'Boosting On-Site Safety And Security
Download
Optimize Your Business with Analytics and AI
Download