Vanderbilt Power supplies & batteries
(20)
Browse Power supplies & batteries
Power supply & battery products updated recently
Surge Protection For Security Installations: 2017 Saw Increased Investment
In 2017, DITEK saw how power surges from the many natural disasters that took place damaged many businesses. In a natural disaster, or even everyday business operations, a facility's entire investment in security, life safety and surveillance systems technology can be disabled or rendered useless in a few seconds. Surge protection solutions can mitigate those risks and protect security investments. Proactive Approach To Risk Mitigation Throughout 2017, we also witnessed a change in how enterprises view surge protection, which included how investments are being made in surge protection to protect valuable security, life safety and surveillance systems, while also reducing downtime, manpower costs, liability vulnerabilities, and possibly compliance issues that can force businesses to actually cease operations. Effective security management is about mitigating risks. But risks cannot be mitigated without a proactive approach. Enterprises and integrators, who take the time to assess risk and to develop a strategy to incorporate effective detection, deter and response criteria to protect physical assets will be successful in 2018. 2018 And Beyond That strategy includes designing surge protection into new security systems, while also adding surge protection to existing systems. Enterprises and security integrators who implement a surge protection strategy during security planning processes – or after – will be exercising prevention and mitigation, and they will be successful in 2018 and beyond. Surge protection devices have an untapped potential for enterprise surveillance and security systems In 2017, Ditek continued to offer security end users a solid surge protection solution. We also successfully educated system integrators, who are seeking value-added products or services to incorporate into their portfolios, on the importance of surge protection devices. Educating Security Integrators We believe that surge protection devices have an untapped potential for enterprise video surveillance and security systems, because they can and do meet safety and security challenges that have been rarely identified in the past. We are looking forward to 2018, when we will continue to develop new surge protection products – including a new product engineered to protect up to twelve individual fuel dispensers, which is critical to the financial operation of convenience stores. We will also continue to educate security integrators about the importance of including surge protection in the design/build RFP, to not only secure an enterprise's valuable security equipment, but also to help integrators to differentiate their capabilities and knowledge from the competition.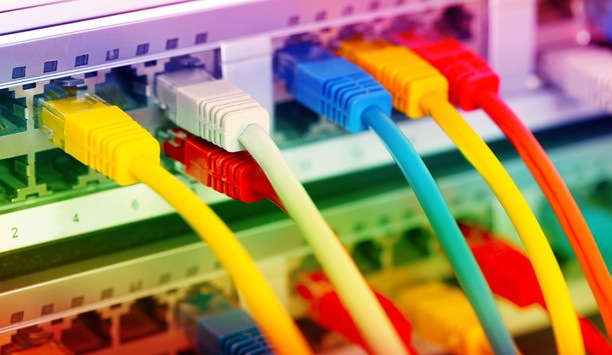 Adaptive Transmission Systems Evolve With Advanced Communications
The security market in 2016 saw an uptick in the economy, the introduction of new technologies, increased compliance requirements in key verticals, and rising concerns over the need for greater security. Users interested in upgrading or deploying new systems consistently chose networked system platforms. This trend further drove the demand for adaptive transmission solutions as a means of repurposing existing analog infrastructure to accommodate IP devices on a networked platform. As this migration accelerated, product feature sets continued to evolve with the inclusion of advanced communications that let you monitor, control and report power/diagnostics from anywhere. These new products have also helped to stimulate new business opportunities for integrators by expanding their service offerings to include remote monitoring of these devices as a new source of recurring monthly revenue (RMR). PoE And Adaptive Transmission Solutions In last year's 2016 forecast, we discussed the integration trend and how PoE and adaptive transmission solutions with network communications were rapidly gaining traction and market share. As the year progressed, the trend increased with customers migrating towards systems that provided more data, faster transmission rates and more versatility, and accessibility anytime from anywhere. Altronix responded with more advanced product solutions. This growing trend makes it more critical than ever for the core power and transmission infrastructure that make up the foundation of these systems to include network communications for true integration. As effective and efficient as integrated IP systems have become, the cost to upgrade or install new networked systems can be prohibitive. In 2017, security professionals will require expanded options to capitalize on existing infrastructure while accommodating IP devices with new levels of performance. These new products will greatly reduce installation and maintenance costswhen deploying orupgrading systems We will see the introduction of new products that offer greater levels of integration with bundled capabilities such as PoE, network switches, versatile adaptive transmission capabilities to accommodate different types of cabling, greater bandwidth and speed, and management capabilities. These new products will greatly reduce installation and maintenance costs when deploying or upgrading systems. Altronix 2016 Business Overview Altronix's evolution as a designer and manufacturer of versatile power supplies and accessories – and the addition of innovative PoE and adaptive transmission solutions with network communications – was significant in 2016. We have continued to deliver new products incorporating advances in power and communication technologies that solve real-world installation issues with the highest levels of performance and cost-efficiency. One of the most significant technologies contributing to our extensive portfolio of power and adaptive transmission products is our innovative LINQ™ Technology, which provides remote control of power, along with monitoring and reporting of diagnostics from anywhere you have internet access. LINQ completes the network communication cycle for networked systems by providing true integration for power supply and adaptive transmission products that are the foundation of every system. Altronix will continue to design, manufacture and introduce new power and adaptive transmission solutions in 2017 that live up to our longstanding reputation for outstanding quality, performance and reliability. See the full coverage of 2016/2017 Review and Forecast articles here Save Save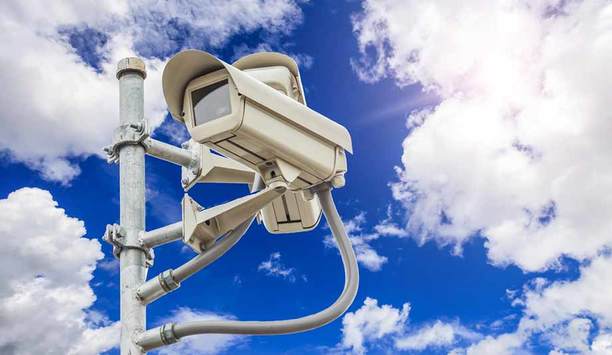 Extenders Convert Media For Longer Video Distance Runs
IP/PoE systems eliminate the need for local power, thus saving installation costs Cost considerations are an important reason to use existing installed cable as part of a new system infrastructure. Extenders in the form of media converters can help. For almost three decades, video surveillance systems existed in the form of analog systems. Video coaxial cable was the primary method of transmission with a limited distance of about 750 feet. Analog systems required separate power supply located at each security camera site. Today, new technology often solves one problem and creates another. Internet Protocol/Power over Ethernet (IP/PoE) systems eliminate the need for local power supply, thus saving installation costs. The drawback is the restriction to only 328 feet and the required use of Cat 5e or above cable. Extended Transmission Distance So tens of thousands of video surveillance cameras are waiting to be converted to IP, and have been transmitting over coax at distances two-and-a-quarter-times greater than the Ethernet limit. The advent of extenders helps to solve this problem. In addition, the use of extenders for Cat cable and even single-pair alarm wire helps to add to the types of IP/PoE conversions while extending distance as far as three thousand feet. Tens of thousands of camerasare waiting to be converted to IP,and have been transmitting overcoax at distances two-and-a-quarter-times greater than theEthernet limit Considerations While Using Extenders Use of extenders requires taking several considerations into account. First and most important is a careful reading of specifications. A statement can be true while not applying to your applications. Let's take IP/PoE transmission over coax as an example. A manufacturer's product can state it has this feature and will meet your transmission requirement of X number of thousand feet. However, a careful reading reveals that achieving this requires RG 6 cable while you have RG 59 installed. You need to maintain a 100Mbps bandwidth and provide your cable with 12.95 watts of power. But as both bandwidth and power decrease with distances obtainable from many types of extensions, you realize that both are much less at the extended distance you require. In short, just depending on a product to make a simple specification statement is not enough when it comes to infrastructure considerations and especially with regards to extenders. Save Save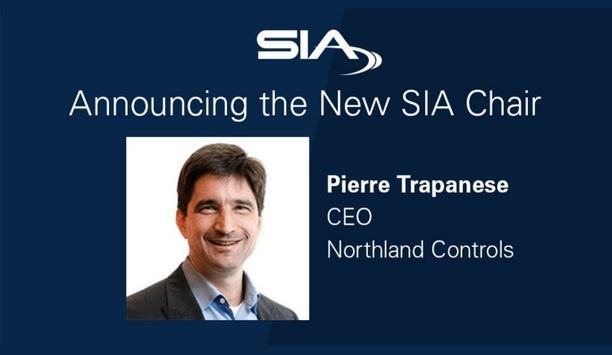 SIA Announces Appointment Of New Chairman And 2020 Executive Committee, Along With Five New Board Members
The Security Industry Association (SIA) welcomed a new chairman, announced its 2020 executive committee and welcomed five new members to the SIA Board of Directors at The Advance, SIA's annual membership meeting, held virtually on Tuesday, March 17, 2020. SIA's The Advance SIA ratified the selection of Pierre Trapanese, CEO of Northland Controls, as SIA's chairman of the board. Trapanese has 33 years of international project and financial management experience in the security industry. He has been the sole owner of Northland Controls since 2005 and has transformed it into a global service provider with 250 Northlanders spread across offices in 5 countries. During The Advance, SIA also announced the addition of five new voting members to the SIA Board of Directors to serve terms from 2020 to 2022: Jonathan Aguila, director – systems and technology, Facebook – Global Security Stacy Deveraux, president, Electromechanical Solutions Group, ASSA ABLOY Opening Solutions Mike Mathes, executive vice president, Convergint Technologies Erica McBride-Rapp, logistics manager, Allegion Tim Palmquist, vice president, Americas, Milestone Systems Following the ratification, the SIA Executive Committee for 2020 includes: Chairman: Pierre Trapanese, CEO, Northland Controls Director of Technology: Kim Loy, Vandebilt Treasurer: Scott Dunn, director, business development, Axis Communications Secretary: Lynn de Séve, president, GSA Schedules Inc. Immediate Past Chairman: Scott Schafer, principal, SMS Advisors New additions to SIA Board I am thankful to SIA for welcoming me as SIA chairman and entrusting me with the responsibilities of this role" Additionally, three existing SIA board members – Janet Fenner, chief marketing officer at Intelligent Security Systems; John E. Mack III, executive vice president, co-head of investment banking and head of mergers and acquisitions at Imperial Capital; and Tom Nakatani, vice president of customer monitoring technology and product development at ADT – renewed their involvement in the SIA Board of Directors for an additional term. "I am thankful to SIA for welcoming me as SIA chairman and entrusting me with the responsibilities of this role," said Trapanese. "We congratulate the new and returning members to the SIA Board of Directors and the SIA Executive Committee – this is a remarkable group of security leaders poised to guide the association and industry forward." SIA Board of Directors The SIA Board of Directors is comprised of industry professionals representing a broad spectrum of interests in the security industry. The full list of current board members can be found here. During The Advance, in addition to announcing the new board chairman, new and returning board members and executive committee, SIA shared market intelligence for the year ahead and presented its annual membership awards – the SIA Chairman's Award, Sandy Jones Volunteer of the Year Award, Committee Chair of the Year Award and Member of the Year Award.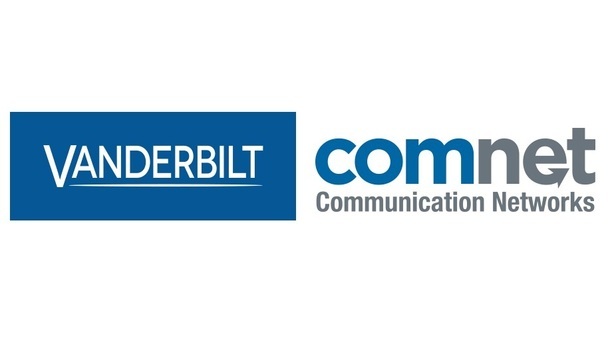 Vanderbilt And Comnet Release A Letter Showing Support Through The Coronavirus (COVID 19)
David Sullivan the President of ACRE International issued the following statement: As a global company with personnel stationed throughout the world, we are keenly aware of how the Coronavirus (COVID 19) is affecting people and business. For those who have been impacted directly by the Coronavirus, our hearts go out to you. We are closely monitoring the situation, making judgements and decisions daily with the rapidly changing environmental conditions. We have advised our staff to avoid travel at this time, and to conduct meetings remotely through alternative communication tools such as Skype. We know that this challenges normal business practice, however we feel that it is an appropriate precaution for both our employees and customers. We are following the guidance of our respective governments and health authorities and will ensure swift and diligent action in accordance with any regulation that is mandated. We have expanded our IT infrastructure to allow for all our employees to work from home if needed and expect that there will be little disruption to our regular service and support hours. We'll be sure to update you if things change on our website, and other communication means. As of today, the 16th March 2020, all our suppliers have confirmed that they remain open for business. Subcomponent shortages are being addressed by sourcing from qualified alternate suppliers and alternate components. The majority of our stock levels are good as we hold a safety stock in our European warehouses. We are monitoring the situation daily and we will continue to provide regular updates as the situation evolves. We thank you for your continued loyalty. Your business is important to us, and we know that communication is critical during times such as these. We look forward to a quick end to this outbreak, and trust that the world will learn how to prevent such a pandemic from happening again.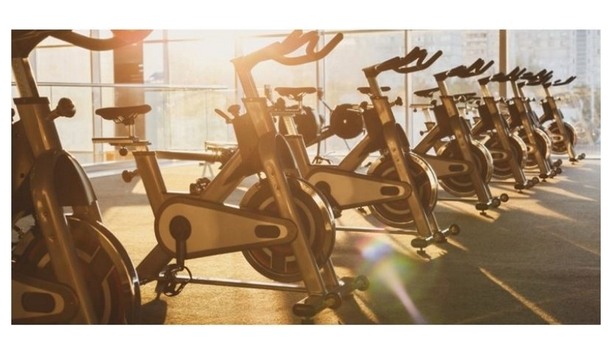 Oliver Law Security Installs Vanderbilt ACT365 In One Of Doncaster's Largest Gyms
Doncaster Culture and Leisure Trust (DCLT) is a registered charity delivering premier leisure provision venues across Doncaster. DCLT offers a diverse range of health, fitness, leisure, and entertainment activities to customers to help to achieve a healthier community across Doncaster. DCLT's premier venue, The Dome, required a new solution that would protect several areas, including one of the largest gym's in Doncaster, The Fitness Village. DCLT had a specific brief for this project that specified enhancing the staff and customer experience, while simultaneously providing access control solutions to restricted areas from the general public, members, and staff alike. Alongside interfacing the onsite gym membership system to enable a single source of data to populate the access control and automate the process, the Trust was also in a transition period of moving members from barcode to RFID badges. Advanced fast-acting swing speed gates Moreover, the entrance to The Fitness Village gym was also under renovation. The access control system would also need to feature advanced fast-acting swing speed gates and slim lanes. Advanced user obstacle protection also had to be kept in consideration to keep members safe during peak times when there would be a high level of footfall from visitors. Solutions Provided: Oliver Law Security (OLS) did not hesitate to recommend the Vanderbilt ACT365 system. ACT365 is not only a fully cloud-based product; it offers a flexible solution for installation and management that OLS identified as a key ingredient to meet DCLT's project brief. In addition to DCLT's security requirement, OLS also realized ACT365 as an ideal solution for this task, given the product's very focused API integration. Thanks to the ACT365 interface, OLS was able to integrate DCLT's gym management system to enable single-source data to be used to populate the access control system, keep records up-to-date, and enhance customer experience. For instance, previously, the older system had taken up to 3-5 seconds to validate members and open the entry turnstiles. Once the API interface had been achieved, this validation is now done instantly through ACT365 and allows members with active memberships through the entry points without any minimal delay. The scope of this project, although not significant in the number of doors, was a very technical project with integration into SQL server and a third-party membership system with the potential for thousands of would-be users. Key Highlights: According to OLS, using ACT365 and its API interface is a game-changer for this type of project. With multiple updates per day, the access control system is always fully populated with the correct, validated members ensuring DCLT's premier venue, The Dome, is protected against memberships that have lapsed. The system is very user-friendly and can grow with DCLT's plan for the future, and adding further developed integration for other areas within the near future. The system is entirely cloud-based offers an off-premise solution with no additional new servers required or PC's running software. Through the ACT365 app, DCLT's site administrators can manage the system for staff. The solution that OLS has implemented has removed the need for old, antiquated technologies and moved DCLT's security system forward to the cloud and future-proof solutions. The beauty of the interface is once the schedule runs, all information is autonomously sent to the ACT365 database, meaning adding new memberships, updating memberships, or revoking access is seamless, not tying up staff verifying and administering the membership/access control systems respectively.
Featured white papers
Beyond Security - Access Control For Multi-Tenant Sites
Download
Reducing The Cost of Video Surveillance System Deployment and Operation
Download
RFID and Smartphone Readers in Physical Access Control
Download