Victoria Ekhomu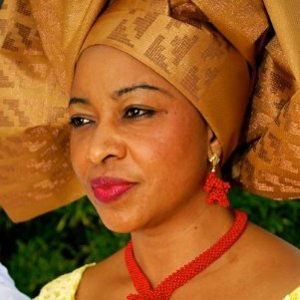 Victoria Ekhomu
Managing Director,
TransWorld Security Systems
Victoria Ekhomu is Managing Director at Trans- World Security Systems Ltd & School of Management & Security. She is also senior regional vice president (Africa) group 11 at ASIS International. Mrs. Ekhomu is the first Nigerian and first African woman to hold this lofty position. From 2008 - 2010, she served as the Regional Vice-President in charge of West and Central Africa. She served ASIS International as Assistant Regional Vice-President 2000 - 2007, Chairman of Nigeria Chapter 2004 - 2005. Mrs. Ekhomu holds the Master's degree in Public Administration from the University of Pittsburgh USA (1986) and BA degree from the University of Lagos (1979). She holds and Advanced Management Program Certificate from the Lagos Business School (2001).
News mentions
IFSEC Global has announced that Microsoft CSO Mike Howard, security consultant Don Randall MBE and Baroness Neville-Jones, chair of the British Joint Intelligence Committee (JIC), star on a 30-strong judging panel for its 'Top influencers in Security and Fire 2018.' Lead judge Grant Lecky, co-founder of the Security Partners Forum, drew on his extensive contacts network to appoint a diverse line-up of judges. He said: "Many of these judges were appointed based on strong recommendations and all are award winners themselves – often multiple times. They could hardly be better positioned to identify the next generation of influencers coming through." Acknowleding Security Professionals "Several have even appeared among IFSEC's influencers in previous years. Though being a judge bars them from appearing this time round, they're all only too happy to 'send the elevator back down' to other professionals doing great things in the fire and security industries.", he added. Lecky himself featured in IFSEC Global's list of top influencers in 2014 and 2017. In the last year alone, he has won five prestigious accolades, including a spot on the Canadian Who's Who and an Outstanding Achievement in Global Cybersecurity (OAGCS) Award from the Ontario College of Management and Technology. Judging Panel for 'Top influencers in Security and Fire 2018': Ahmed Qurram Baig, co-founder, CISOCONNECT Baroness Neville-Jones, chair, British Joint Intelligence Committee (JIC) Carol Osler, Senior VP, head of financial crimes, fraud management, enterprise project management Cath Goulding, head of IT security, Nominet David Burrill, co-founder, Burrill Green Denis Lauretou, Head of Security & Safety, chez Banque de France Diana Burley, executive director & chair, Institute for Information Infrastructure Protection Don Randall MBE, senior adviser, Pilgrims Group Dr Robert Docherty, MD, Flame Risk Solutions Francisco Poley Herrera, security director, European Federation of Security Directors GB Singh, editor, Security Today & Security Update Ian Moore, CEO, FIA Izabela Albrycht, chair, Kosciuszko Institute & CYBERSEC Jason Brown, national security director, Thales Lynn Mattice, MD, Mattice & Associates Lynwen Connick, CISO, ANZ Banking Group Martin Harvey, Tyco International Mike Howard, CSO, Microsoft Mike Hurst, vice chairman, ASIS UK chapter Pauline Norstrum, MD, NetVu Ltd Peter Houlis, MD, 2020Vision Systems Rachaell Saunders, CEO, National Protective Services Steve Durbin, MD, ISF Steve Lasky, editorial director, Southcomm Security Media Group Tacito Leite, director of security, Indra Theresa Payton, CEO, Fortalice Una Riley, CEO, iAudit Consultants Ltd Victoria Ekhomu, MD, Trans-World Security Systems Ltd & School of Management & Security Wendy Bashnan, Deputy Assistant Secretary General for Security, NATO Yvan De Mesmaeker, Secretary general of the European Corporate Security Association The top influencers in Security and Fire 2018 will be announced in the IFSEC Security Briefing to be held in May 2018.
The event recognizes four female ASIS members whose contributions have furthered the growth of women in security industry Hikvision USA, the North American leader in innovative, award-winning video surveillance products and solutions, honored women in the security industry at yesterday's Karen Marquez Honours, presented by ASIS International's Women in Security council. The annual event, now in its third year, recognises four female ASIS members whose contributions have furthered the growth of women in the security industry. The Women in Security council (WIS) provides support and assistance to women in the security industry and works to inspire those interested in entering the industry. WIS supports and promotes its global members by utilizing collaborated skills and talents to strengthen leadership abilities. Karen Marquez honors "We stand on three pillars: support, inspire, and promote," explained Gail Essen, CPP, PSP, chair of the WIS Council. "Our strategic plan and the work by our twelve committees encompass these pillars to increase the number of women in the security industry. The Karen Marquez Honors are one way we support and celebrate the efforts of such women." Karen Marquez was the co-owner and executive vice president of MVM, Inc., a physical security services firm, and had a 23-year career in security. Her service as a member of Women Business Owners and the National Association of Female Executives allowed her to bring her hands-on expertise to global management issues. Ms. Marquez died in 2006 after a long battle with cancer. Her work is carried on today by the Marquez Foundation, an organization that helps Hispanic students achieve college education, and by WIS. This Year's Honorees Hikvision was a proud sponsor of the Karen Marquez Honours, and several women from Hikvision attended the event. This year's honorees were Sandi Davies, executive director of IFPO International, Victoria Ekhomu, managing director of Trans-World Security Systems, Julieta Munoz Cornejo, regional vice president for ASIS Mexico, and Susan Walker, regional security manager at the Department of Homeland Security. Jeffrey He, president of Hikvision USA and Hikvision Canada, remarked on the company's commitment to women in the security industry. "As Hikvision rapidly expands in North America, we continually seek to meet the needs of our diverse array of customers. By building a team that includes a diverse group of men and women, we strengthen our own capabilities with a broader set of backgrounds, and in turn ensure the future of the company's success. Hikvision is pleased to support Women in Security and we offer our congratulations to the Karen Marquez Honorees."
Experts sections