Steve Rowlands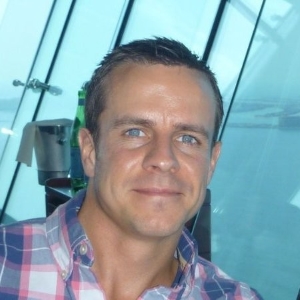 Steve Rowlands
Senior Product Manager,
Paxton Access Limited
Steve Rowlands is the Senior Product Manager at Paxton. Previously Steve Rowlands was the Operations Manager at ImperaData.
News mentions
Paxton has released an online video tutorial which explains how thermal scanning can help buildings installed with Net2 become more COVID-secure. They have also updated the systems software and have six new thermal scan integrations available to boost installer and end-user flexibility. Developing solutions Paxton has been developing solutions throughout 2020, which help reduce the spread of the virus in sites installed with their access control system Net2. While researching relevant updates to give Net2 greater functionality against the current pandemic, Paxton established that thermal scanning upon entry to a site or designated area would be beneficial to monitor people's well-being, reducing the risk of infection to staff and visitors. Paxton's Global Product Manager Steve Rowlands explains "Currently in the access control industry thermal scanners are seeing a significant rise in demand. This is due to the symptom commonly associated with the virus, of a consistently high temperature." Using Net2 Access Control As global scientific evidence suggests, one of the most common symptoms of Coronavirus is a fever with a temperature above 98.6F. A site being able to detect this is an efficient way to increase their building's defense against the pandemic and help to meet COVID-secure guidelines. The way in which a site manages the process after detection can be greatly supported by using Net2 access control. Steve Rowlands continues "By utilizing thermal scanning in combination with access control, we are able to further reduce a building's risk by denying access to people with a heightened temperature." Integration Benefits The new thermal scanning integrations compliment Paxton's recent software updates occupancy management, flexible access permissions, and checkpoint control. When these elements are combined, a system administrator can set up designated checkpoints to manage the flow of people and reduce overcrowding as well as maintain social distancing. When monitoring and approving an individual's well-being, this can be achieved by a manual or automated validation. Checkpoints with thermal scanning detection can also be set up in multiple areas across a site and managed remotely. Steve Rowlands explains how the thermal scanning process works with Net2 "The user presents their physical token, and their temperature is taken simultaneously by the thermal scanner. Access is permitted if their temperature is in the acceptable range and their token is valid. If a valid token is presented but their temperature is too high - their access is denied. This process takes less than a second and works in conjunction with Net2 access levels and our new series of COVID-secure feature updates."
Paxton's Net2 Entry system has received a coveted police accreditation in the UK, confirming it meets a high set of standards when it comes to security and design. Secured by Design, a UK police crime initiative, has an established Police Preferred Specification accreditation, awarded to products that meet security requirements – signposting people to companies and products that meet its high standards to deter and reduce crime. Video intercom systems Our access control and video intercom systems have been keeping people safe for 30 years" In gaining the accreditation, Paxton has now become an SBD Member. SBD Development Officer Lyn Poole said, "I am delighted that Paxton have joined SBD. Paxton are very highly regarded in the industry, with over three decades of experience. They are the first SBD member company to have their products successfully tested and approved to the UL293 standard, and I am looking forward to working with them going forward." Paxton's Senior Product Manager, Steve Rowlands said, "We're incredibly proud that our Net2 Entry system has been recognized by Secured by Design. Our access control and video intercom systems have been keeping people safe for 30 years and this accreditation recognizes the high standards and principles we've always adhered too." Security-Related products SBD is part of Police Crime Prevention Initiatives (PCPI), a police-owned organization that works on behalf of the Police Service to deliver a wide range of crime prevention and demand reduction initiatives across the UK. Accredited products must be subject to rigorous testing and additionally be fully certificated by an independent, third-party certification body accredited by the United Kingdom Accreditation Service (UKAS) before being allowed to carry the SBD logo - this is the only way for companies to obtain police accreditation for security-related products in the UK.
Experts sections