Rohit Khubchandani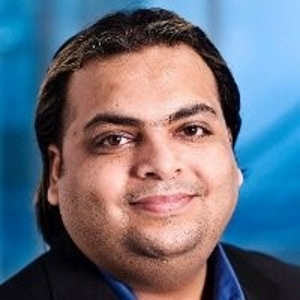 Rohit Khubchandani
Regional Sales Director - Middle East, Africa & India,
BCDVideo
Rohit Khubchandani is a Regional Sales Director for Middle East, Africa & India at BCDVideo. Previously Rohit Khubchandani was a Sales Manager at Datadirect Networks.
News mentions
BCD International, Inc. is pleased to announce the receipt of its commercial license from the Dubai Development Authority. In January 2020, the company will open its Middle East branch in Dubai Internet City, Dubai. The office will serve as the regional headquarters for Video Storage Solutions (VSS), one of the company's major divisions. VSS will expand its global presence in the METAI region to supply authorized security distributors with video recording and storage appliances that are pre-engineered for video surveillance. Pre-Engineered video recording appliances "We are excited about the fantastic opportunity that our new Dubai Internet City office brings. As our client base and partner relations continue to grow in the Middle East, the decision to expand our physical presence in order to be able to work more closely with them was a logical step," said Rohit Khubchandani, Regional Sales Director METAI. "Along with the importance of proximity to our customers, this move also demonstrates a major commitment to the marketplace and ongoing growth of our company. Located in the heart of Dubai, the new location will serve as a regional hub enabling the company to service current clients more quickly and address the growing demand for our pre-engineered video recording appliances with guaranteed performance". VSS' portfolio of video appliances come pre-engineered with Milestone XProtect®, Seagate SkyHawk surveillance-grade drives and its state-of-the-art storage accelerator, which significantly increases storage scalability, performance and reliability for Milestone Systems projects.
BCDVideo is proud to announce the addition of Rohit Khubchandani as its Regional Sales Director focusing on the Middle East, Africa & India where he will oversee BCDVideo's sales and business development efforts. BCDVideo has a full line of superior products including video surveillance servers and storage, access control servers, environmentally hardened servers and switches, client viewing workstations, networking, along with on-site services which are accessible to a variety of Middle Eastern, African, and Indian security integrators. Incredible Reputation With over twenty years of experience driving opportunities and sales, Rohit brings his technical and territorial expertise in IP Video Management & Surveillance Systems to BCDVideo. His extremely rich video surveillance career includes both sales and technical roles at Milestone Systems, Avigilon, Pivot3, and, most recently, DataDirect Networks (DDN). Rohit's impressive educational background includes attending Bangalore University where he received his Bachelors of Commerce. "BCDVideo is in a prime position to grow within the MEAI market", said Max Burgess, Manager, International Markets. "We have forged deep regional relationships with key software, camera, and hardware partners. Rohit is the perfect leader as we aggressively scale our presence throughout this territory. His incredible knowledge base is only superseded by his even more incredible reputation."
Experts sections