Rob Blair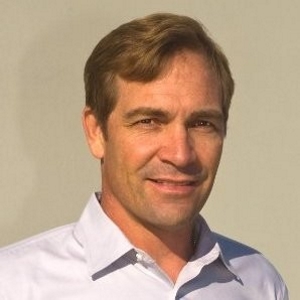 Rob Blair
President, Security Division,
OPTEX
Rob Blair is the President of the Security Division at Optex Inc. He has been associated with the organization for the past 18 years. Rob holds a Bachelor of Science degree in Business Administration from Humboldt State University.
News mentions
OPTEX, a global front-runner in sensing solutions, is expanding its Intelligent Visual Verification solution by introducing a 12 Channel Visual Verification Bridge (Model: CKB-312). This powerful gateway is the new hardware device that allows security professionals to connect ONVIF compatible cameras and alarm sensors to the cloud-based Visual Verification Portal powered by CHeKT. Features and functions Aimed primarily to monitored alarm systems, the solution provides central station operators the ability to visually verify alarm threats within seconds, and respond accordingly. When installed and maintained properly, this system can eliminate 100% of false dispatches and dramatically increase customer satisfaction and retention. The solution allows the operator to share video alarm events with the site emergency contacts to validate or dismiss the alarm. The CKB-312 allows the integrator to pair up to twelve cameras with twelve sensors for visual verification of events. It simplifies the installation for larger sites using a single device to transmit twelve event-driven camera feeds. Installing the CKB312 as an alarm panel module is a cost-effective way to add a video to existing intruder systems, using the legacy equipment and to build new visual verified security systems. Easy to use app and a cost-effective solution In addition, a smart-phone App is available, allowing end-users the option to have a professionally installed and self-monitored visual verification solution. "The 12 channel Bridge perfectly complements the existing 4 channel Bridge and gives more options to the installer. Offering a cost-effective solution to add a video to monitored alarm systems increases the benefits significantly to the end-users. Integrators can confidently bring the security solution outside by adding external intrusion sensors to deter any break-ins," says Rob Blair, CEO of OPTEX Inc.
CHeKT announces a partnership with OPTEX, the supplier of outdoor sensors for intrusion security. CHeKT delivers a visual-monitoring platform for alarm monitoring centers. This partnership with Optex will significantly advance the protection capabilities of security integrators globally. The solution relies on 'The CHeKT Bridge', the first product brought to market by CHeKT. With years of development, the CHeKT Bridge premiered in April 2018 at the ISC West trade show. The vision of CHeKT is to allow an integrator to provide visual monitoring services at prices that compete with a traditional intrusion alarm. CHeKT's President, Wes Usie says, "In today's culture, when an integrator installs an alarm system and a video surveillance system at a location, there's no reason why we shouldn't provide that client with visual monitoring services." Amplifying The Value Of Sensors With CHeKT's innovation, OPTEX has found technology that instantly amplifies the value of our sensors and creates truly proactive security systems""There's a recognized need in our industry for this exact technology," said Mac Kokobo, president, and CEO of OPTEX Americas. "With CHeKT's innovation, OPTEX has found technology that instantly amplifies the value of our sensors and creates truly proactive security systems." OPTEX will co-sell their existing and new products with the CHeKT Bridge in North America through its current distribution channels. Pricing of the device was not disclosed, but the companies expect to offer the CHeKT Bridge at a cost that allows integrators to remain competitive with existing alarm systems and provide a much higher level of service to the end user. Both companies recognize that a visual monitoring solution must be affordable, scalable and adaptable. Integration Of Alarms And ONVIF Video System "We're thrilled to partner with OPTEX," said John Milliron, CHeKT's Vice President of Sales. "For OPTEX to invest in CHeKT is a tremendous validation of our innovation. The industry is changing rapidly and Integrators must decide if they will adopt innovative technologies to meet escalating consumer demands, police response requirements and false alarm ordinances. "Ring, Nest and others have started a disruption that integrators may not yet have a strategy to address. The CHeKT Visual Verification solution provides an adoptable smart integration of any alarm system and ONVIF video system, existing or new, providing a CS Operator a view of what caused an alarm to occur in just seconds. Together, we intend to reset the Alarm Industry's best practices." Quick Access To The Visual Verification Video The platform agnostic Bridge manages cameras locally allowing an operator to access video instantly, unencumbered by firewalls and login credentialsThe CHeKT Bridge pairs on-site cameras with sensors, on new or existing security panels. The platform agnostic Bridge manages cameras locally allowing an operator to access video instantly, unencumbered by firewalls and login credentials. When a sensor of any kind goes into an alarm state, the alarm panel communicates the signal to the monitoring center. Simultaneously, the bridge sends the applicable video to the cloud for viewing by the operator processing the alarm, enabling visual verification of the situation and premises within 5 seconds. This powerful simplistic approach allows central stations to provide a much higher level of service without increasing signal traffic or increasing the time an operator spends processing an alarm signal. The operator can forward the clip, via SMS text, to the emergency contacts when additional verification is necessary, and to the police responding to the alarm. Formidable And Affordable Security Solution "We're impressed that CHeKT understands the needs of every stakeholder in the security space – end users, integrators and installers, the operators who processes alarms and the emergency responders. This product is an exceptional response to those needs and, paired with our sensors, makes a formidable yet affordable security solution," said Rob Blair, president of OPTEX's Security Division. CHeKT has overcome these barriers and dealers can freely design a true security solution that detects a crime before a break-in happensOPTEX's outdoor rated sensors create reliable detection across a premises' exterior, detecting motion within inches of a building. With the Bridge connecting sensors and cameras and sending video immediately, "an operator can see troublesome behavior before a person breaks in through the door or window," Blair said. "When you can communicate to the police that you are watching apparent criminal behavior, instead of reporting an alarm with no other context, the response is much quicker." Detecting Crime Before A Break-In Barriers into the visual monitoring space were over complicated setups that did not scale into the existing security system and monitoring centers. CHeKT has overcome these barriers and dealers can freely design a true security solution that detects a crime before a break-in happens. "The sensors and alarm systems were doing their jobs, and the camera systems were recording. However, those systems have worked in parallel, not in unison," Usie said. "Past efforts to create visual monitoring have been cumbersome, slow and expensive. We couldn't find what was needed…that's how CHeKT was born, a technology that enables operators to immediately visualize what tripped an alarm."
OPTEX, Inc. Americas Headquarters Security Division announces the hiring of Rafael Madrigal for the position of Northwestern Regional Sales Manager. Before being hired at OPTEX, Rafael Madrigal worked at Honeywell's security distribution division known as ADI. Rafael has over 20 years' experience in the security industry whereby a decade and a half were spent with (NVT) Network Video Technologies with the goal of pioneering new markets outside the US; namely Latin America, Asia-Pacific, the sub-Continent and Oceania; ending his accomplishments with NVT as the Director of International Sales for those markets and thus responsible for 25% of global company revenue. Providing excellent support Taking advantage of his solid experience related to business development, relationship building, channel management and leadership skills, Rafael will continue to provide excellent support to the channel partners and expand OPTEX's leadership role in the market for the intrusion and perimeter security market throughout the US Northwestern Territory and Western Canada. Rob Blair, President for OPTEX's Security Division said, "Rafael will immediately provide critical support to our sales channels and overtime play a key role with the introduction and support of our new solution offerings that will be hard launched in 2019." Rafael will have his base of operation out of San Jose, California located in the heart of Silicon Valley, working in collaboration with Rob Blair, President of OPTEX's Security Division and Richard Ramos, Field Application Engineer – Security Division.
Experts sections