Petri Bäckström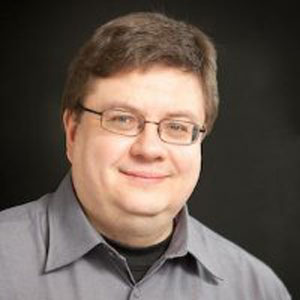 Petri Bäckström
Security Product Line Director,
Mirasys Ltd
Backed by a solid technical IT- and telecoms-background, Petri Bäckström has a 26 years of experience in domestic & international roles and business environments. He currently serve as a Security Product Line Director at Mirasys Ltd.
News mentions
Mirasys' latest software release, Mirasys 7.4, has been improved based on customer feedback to make the Mirasys Spotter interface even more user-friendly and feature-rich. With the new Spotter Mixed Playback Mode users can simultaneously view live and playback recordings in the same tab. Mirasys Spotter can also now be used as a standalone media player - there is no need for a server connection. There have also been new feature improvements to joystick controls and the ability to share comments on Alarm events with Spotter Bookmarks, plus Built-in Help for users. Automatic Port Forwarding eliminates the need to carry out manual router configuration for each server or client separately. "If there is an incident that needs to be acted upon, the Spotter Mixed Playback Mode allows the user to keep monitoring the live cameras, but on the same screen simultaneously review recorded material for the same and/or other cameras while investigating the incident," said Petri Bäckström, Security Product Line Director, at Mirasys Ltd. Spotter Player Improvements The Spotter Player executable makes it possible to use Spotter as a standalone media player using Spotter without a server connection; no installation is needed, you just run the executable program. You can also view both video clips and archives, and use plugins such as the 360 dewarping plugin for video clips and archives. You can distribute a video clip or archive with the "no-installation required" Spotter Player. Spotter Bookmarks make it easy to create, share and export comments on events (alarms or otherwise). The Spotter User Guide provides built in support to help answer any questions you might have using the interface. Joystick related improvements cover areas like controlling layouts, I/Os, PTZ presets, PTZ tours, automatic joystick axis configuration and configuration import/export for easier deployment to multiple client PCs. Automatic Port Forwarding gives users the ability to connect to one or more VMS servers and use them from client applications located behind NAT (Network Address Translation) routers without requiring manual router configuration for each server or client separately. "Several smaller feature developments improve not only the single feature but the overall user experience," said Petri Bäckström.
Mirasys Ltd., one of the leading suppliers of open platform Video Management and Visual Intelligence Solutions, has integrated its Video Management System with the Honeywell Galaxy Alarm Panel. Integration is provided using a selected set of events, but enhancements are available through event handler configuration modifications. "According to studies human attention decreases after 20 minutes. This might increase mistakes in surveillance. Raising the degree of automation reduces the amount of mistakes and enhances the rate of reaction," says Petri Bäckström, Security Product Line Director. "If a control room has Mirasys VMS and Honeywell Galaxy Alarm Panel integration in use then in an alarm or abnormal situation you get to the video wall immediately and automatically real time video images from the cameras of the area/doors in question and also playback images from the time just before the abnormal situation happened. You can see right away what happens in the area just now and what happened just before the alarm went on. Decision making and possible corrective actions can be made considerably faster." Alarm Panel Triggers VMS The Honeywell Galaxy Alarm Panel sends event messages that can be used to trigger Mirasys VMS alarm action. Alarm action can open camera(s) in pop-up window and start recording video/audio, turn PTZ camera(S) or start a camera tour, send an email to selected recipient(s) and trigger a digital I/O output. Any combination of these activities is also possible. All the following activities can be used to initiate an alarm in Mirasys VMS: a burglary alarm in a zone, an operator has closed an area, auto closing, an operator has opened an area, a fire sensor reports an alarm, a user has activated a holdup, medical or a panic alarm. "Like any Mirasys VMS alarms also Galaxy initiated alarms are logged into the alarm database and can be reported using Mirasys Reporting Tool," says Jouni Räihä, Principal Product Manager, Integrations. "The tool also provides reports in variety of formats, and enables the creation of easy-to-read graphics from the reports. You can, for example, define the events that shall be reported, freely select time frame and compare different time frame activities in graphs."
Experts sections