Paroma Bhattacharya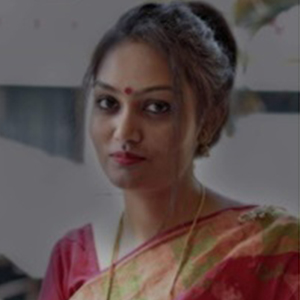 Paroma Bhattacharya
Content Developer,
Global Market Insights
Paroma currently works as a content developer for the market research industry. Fortified with a postgraduate degree in Journalism and Mass Communication, she delved head long into a writing career, creating resourceful and information enriched content in diverse fields. Apart from being a compulsive reader she also loves to cook, paint and write.
Articles by Paroma Bhattacharya
The explosive expansion of IT infrastructure has led to the identity and access management market gaining substantial momentum. As the onslaught of information technology continues, organizations are able to offer users quick and easy access to systems and information from any place, at any time. However the ease of access is inherently associated with the risk of security breach. Organizations have to find a balance between fulfilling user demands and doing so in a manner that is safe enough so that cybercriminals cannot take advantage of the system, thus strengthening identity and access management market trends. The prominence of IAM solutions in the BFSI sector In 2016, the world was shocked by the news of the Bangladesh bank heist in which cybercriminals were successful in conducting unauthorized money transfer from Bangladesh Central Bank to banks in Philippines, Sri Lanka and other parts of Asia. In the heist, criminals used Society for Worldwide Interbank Financial Telecommunication (SWIFT) credentials of Bangladesh Bank's employees to carry out more than three dozen fraudulent transactions and extracted $81 million from Bangladesh Central Bank. More than three dozen fraudulent transactions and extracted $81 million from Bangladesh Central Bank. More recently in 2018, hackers were able to siphon nearly $20 million from Mexican banks. Analysts point out that targeted bank systems had security holes that made access to internal servers much easier. Also lack of strong access controls was used by hackers to use credentials of compromised employee to gain considerable mileage in the siphoning. Identity and access management industry has therefore registered a lot of interest through the financial sector and banks as financial institutions need to prove themselves reliable of customers' trust. Banks and other financial institutions are rapidly adopting identity and access management solutions which are capable of providing strong security starting at authentication level and extending all the way to application and data layers. IAM solutions make it possible for financial institutions to integrate new applications and deploy to cloud with greater ease and rapidity. With versatile hybrid deployment model provided by leading IAM solutions, connectivity to SaaS applications as well as legacy enterprise web applications happens more quickly as well as securely. IAM solutions make it possible for financial institutions to integrate new applications and deploy to cloud The significance of cloud and its impact on IAM market outlook Just as the banking sector is facing the challenge of identity authentication as customers around the world are demanding any time access, the proliferation of IoT and cloud technologies is changing the very texture of the society in multiple ways. With advancement in IoT technologies, the advent of smart cities has gathered considerable traction. While sensors have been installed in New York that can detect gunshots and alert police, the city of Boston has developed a mobile app helps citizens to report civic problems like burnt out streetlights and potholes. Cities like Paris, Oslo and Hong Kong have large internet- connected statues that are filled with moss to absorb air pollution and notify operators about malfunctions. The network of connected devices continues to expand and the rise of 5G connectivity is anticipated to be connecting traffic signals, air quality sensors, police patrol cars, etc., over the coming years. Reportedly there would be billions of connected devices around the world by 2020 which will naturally create immense opportunities for identity and access management industry players. This is because new security threats will continue to surface, as without proper security all connected devices are at the risk of being hacked. The evolution of the smart era – how will it impact IAM market dynamics? Connected devices that constitute the very fabric of smart cities are essentially IoT devices that would be in the field for the next ten fifteen years and therefore identity and access management must be built into the system from the beginning. As identities, keys and tokens have to be managed every time new devices are added, or old ones are removed and the cloud ecosystem is updated, the security components within devices have to be managed well to extend their lifecycle. Identity and access management must be built into the system from the beginning Not only cities but factories are also getting smarter. The term Industry 4.0 came to be first used when the German government used it to define the country's strategy towards increased digitization in manufacturing. As technologies like IoT and cloud computing continued to expand, they came to be included in the term, and Industry 4.0 came to represent the ecosystem of Internet-connected machines with streamlined and automated workforce and reduced production costs. As the ecosystem continued to expand, trust and identity became important issues in order to ensure the integrity of a smart factory. Healthcare is rapidly becoming a fully digital environment IAM solutions – Influencing the coveted medical domain Other fields like healthcare have also not been impervious to the effects of technological transition. Healthcare is rapidly becoming a fully digital environment that has reaped the benefits of sophisticated IT tools in delivery of care. This has however exposed sensitive healthcare data to cybercriminals who had attempted to hold critical systems and patient records of hospitals to ransom. Healthcare is rapidly becoming a fully digital environment In recent years more than 80% of healthcare institutions have reported that they registered some degree of cyberattacks. Providers and users are increasingly operating from multiple locations, many of which are outside the hospital premises. With users demanding to access systems through a variety of devices, identity and access management has come to witness greater traction from healthcare providers. Over the coming years, the world will be rapidly adopting 5G networks. Though 5G promises much more speedy services for users and business ecosystems, the technology is also expected to impose greater responsibilities on confidentiality of user data and integrity of applications. Identity and access management industry players had been investing in expansive R&D as cyber threats continue to evolve and introduction of new technologies and advent of IoT drastically changes the relationship that users have with their devices. Identity and access management is expected to be useful when much more than personal information is at stake. When cyber criminals have the power to hold hospitals or traffic signals to ransom and disrupt daily lives, health and safety become a priority for authorities and security measures have to be tightened. For instance, after the bank heists in Mexico, the Mexican bank authorities have come to recognize the inevitability for the need of greater control and security of banking networks. Mexican banks have invested heavily over the last year in strengthening their defenses. As such measures against cyberattacks become the norm, identity and access management market is expected to register massive gains over the ensuing years.
Experts sections